What sort of organizer can you make with mason jars? As it turns out, you can make quite a few! Today I've got some amazing organization ideas that start with mason jars. You'll want at least a few mason jars after this, so the good news is you can find them for cheap at thrift stores or even Dollar Tree. Stock up!
I love these twine organizers. You could also organize ribbon this way. You'll need a mason jar and a daisy lid, plus a bolt and long screw. Thread the screw through the center of the daisy lid and screw the bolt on top to secure it. Now put your spools of twine or ribbon on the screw, add a nut at the bottom, and stick the whole shebang into the jar. You'll thread the twine or ribbon up through the holes in the lid, then screw the lid on tight.
This is one of my favorite ideas. Ditch the matchbox and store the matches in a pint-sized mason jar instead. They'll be better protected, and you can just add a piece of sandpaper to the lid to strike them on. To make it even easier, add a small square hole to the lid to release a match or two when you need one without unscrewing the whole lid.
Use mason jars to plant an adorable little kitchen herb garden. It couldn't be easier! Just make sure to have drainage in the bottom of the jars to prevent root rot.
The cutest desk organizer starts with mason jars and wrapping paper. Tie some twine around each jar and you're set!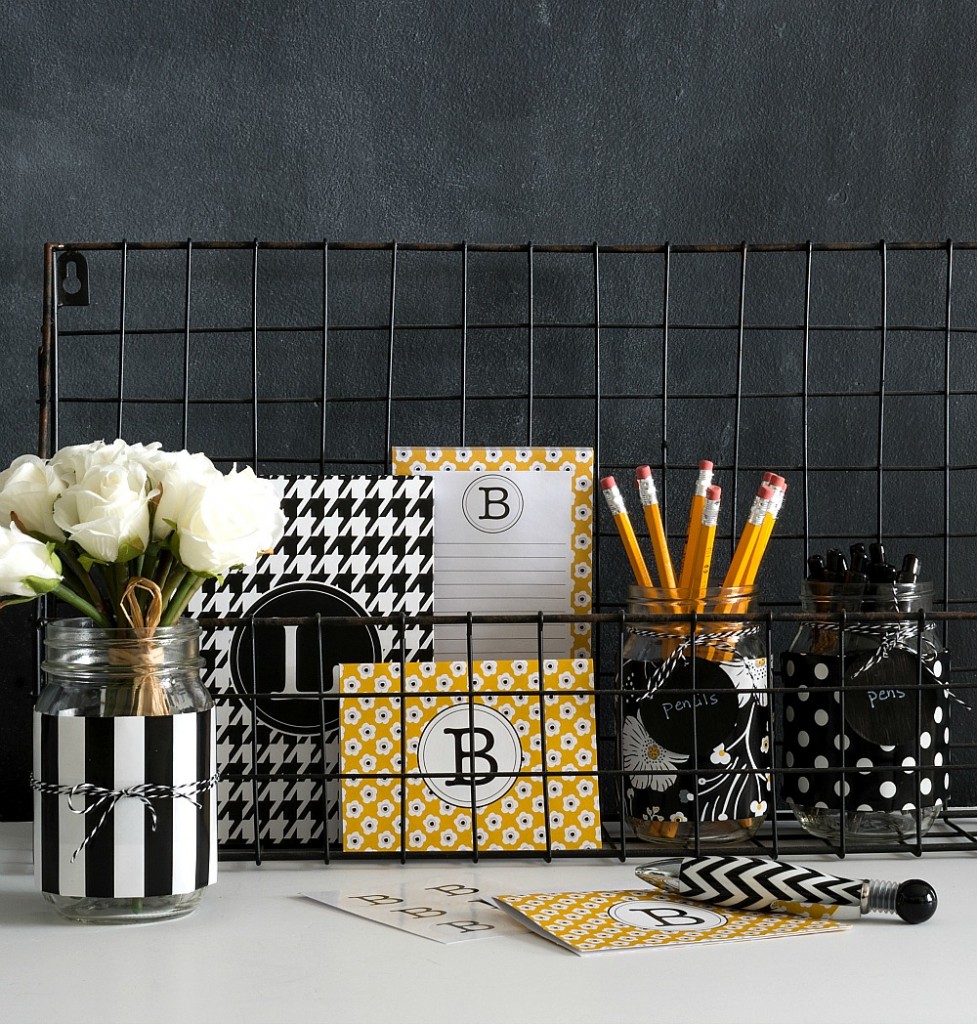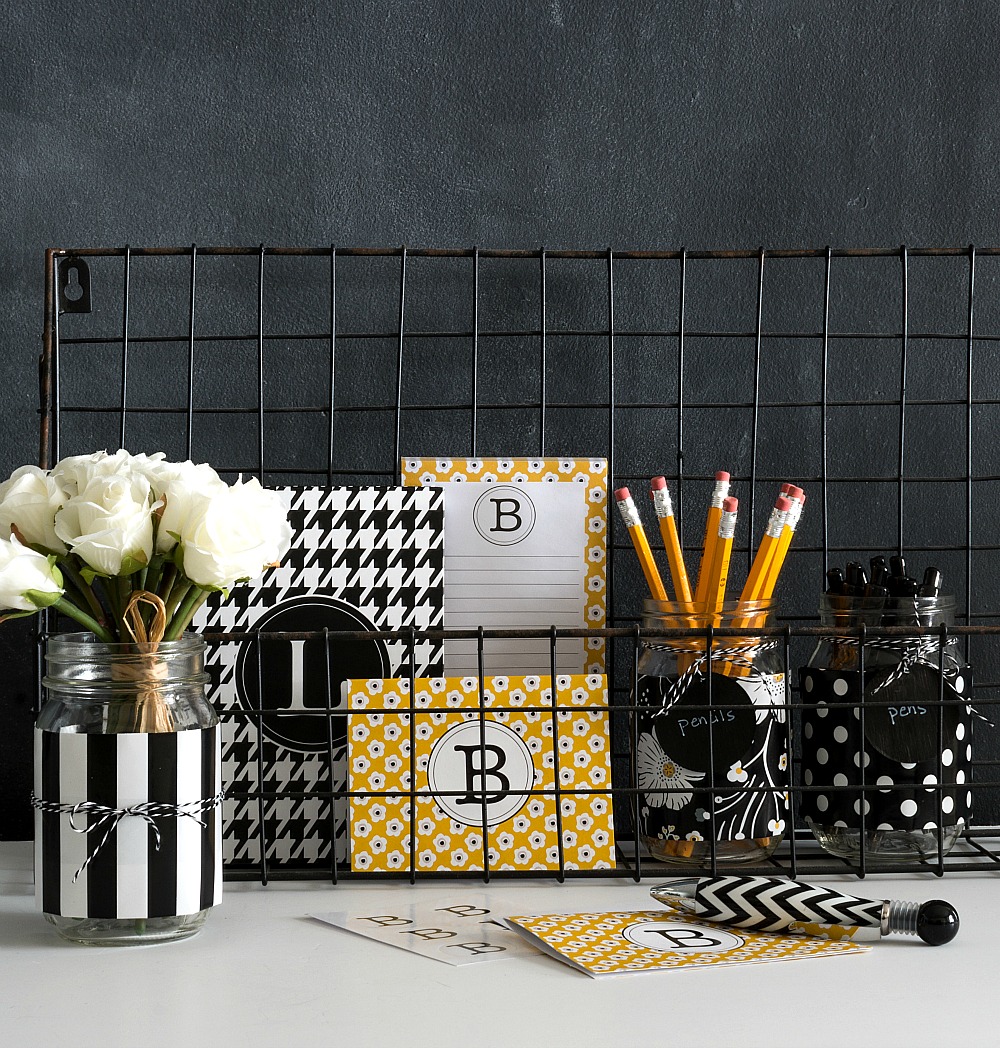 Make a mason jar utensil caddy perfect for organizing essentials on your outdoor dining table during the warm summer months.
Click the following links to see a tutorial for each organizer featured in this post:
A' Casarella twine or ribbon organizer
The Burlap Bag match organizer
Pinterest mason jar herb garden
It All Started With Paint desk organizer
Consumer Crafts utensil caddy