Headbands will always be one of the easiest ways to help manage long hair. Whether you need to manage your own or your daughter's, you'll want to keep plenty of cute headbands in your arsenal of hair accessories. Do you realize how simple it is to make lots of cute headbands yourself? Seriously! No sew headbands are easy, and these 10 easy no-sew projects will show you!
1.Crochet a soft, stretchy headband in any size you want. It's easy to make and very cute to boot!
2. Take a long piece of stretchy fabric, cross it twice over the top of your head, and you've got a DIY cross headband that was as easy as 1-2-3!
3. Repurpose old t-shirts to make 5-strand braided headbands that are soft, stretchy and cute!
4. Strips from repurposed t-shirts can be twisted into a very simple headband by using a figure 8 shape.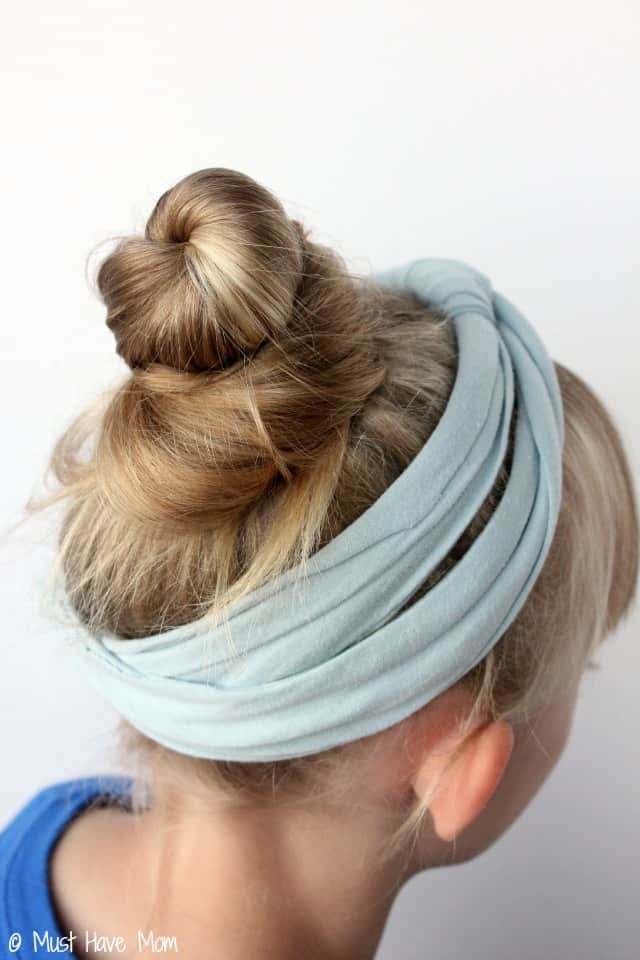 5. It couldn't be any more simple than a 5 minute, no-sew headband in your choice of cute fabrics!
6. Another 5 minute option combines coordinating fabrics for a whole different look.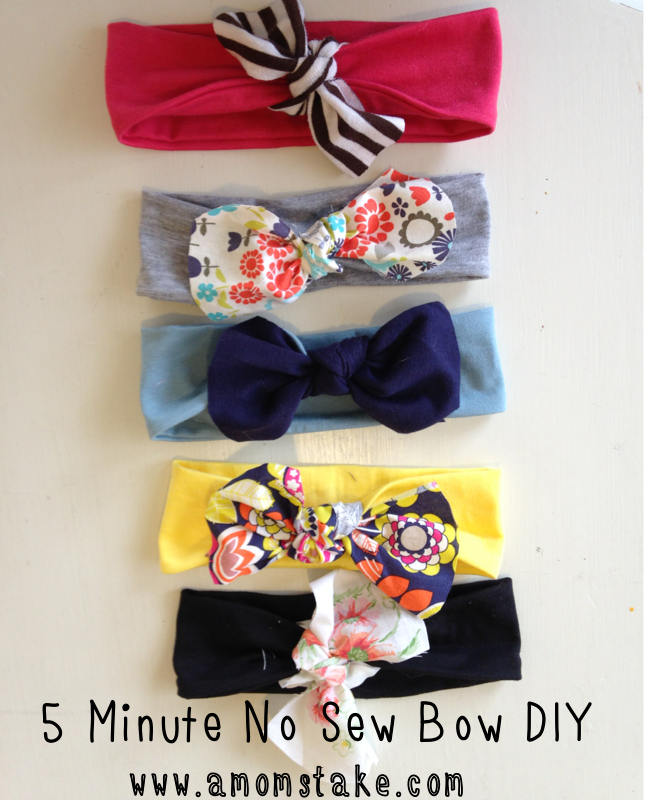 7. Add some wire to a no-sew headband and you can shape the bow in a few different ways.
8. Each of these adorable baby headbands is no-sew, believe it or not. You'll find a link to the tutorial at the end of this post.
9. With some fabric flowers and stretchy elastic from Michaels, you can put together a flower headband in about 3 minutes flat.
10. Here's a beautiful no-sew pearl headband that is so simple you won't believe it. Just string them, tie it, wrap it and go!
Here is where you'll find tutorials for each headband project featured:
The Friendly Red Fox crochet headband in any size
Fine & Feathered DIY cross headband
Make It Love It braided headbands from t-shirts
Must Have Mom figure 8 twist
Hip and Simple 5 minute no-sew headband
A Mom's Take 5 minute no-sew bow headbands
Sarah Hearts no-sew wire headband
A Beautiful Mess 3 no-sew baby headbands
Sunshine Shoppe pearl headband
Don't leave just yet! Check out these other DIY ideas! 
DIY Foaming Sugar Scrub