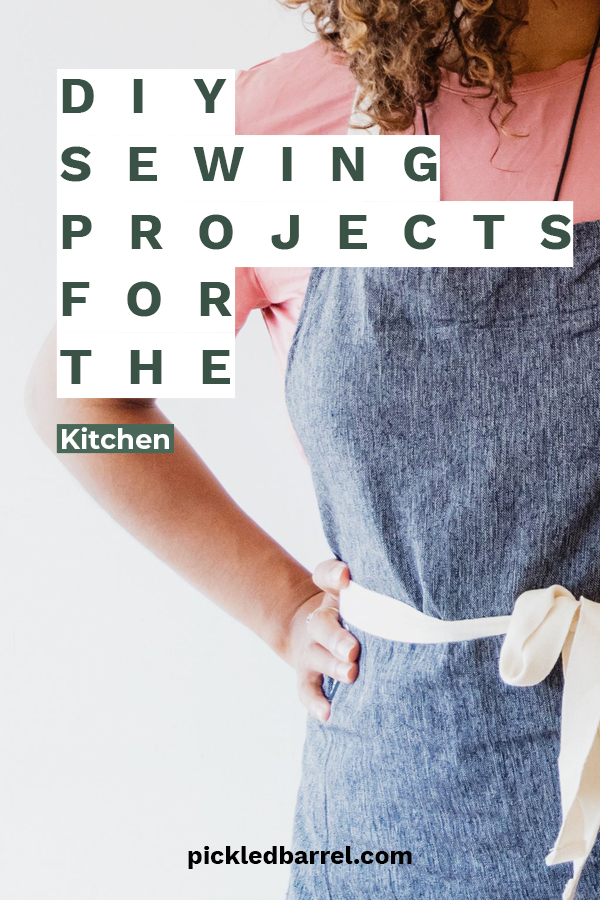 If you love sewing, you're gonna love today's post featuring DIY sewing projects for the kitchen. Whether you're a beginning sewer or a master, you'll find a sewing project for beginners and for experts! Some of the ideas on this list are things I could really use. No matter what you find, sew it for yourself, or for the perfect bridal shower or hostess gift.
How many times have you wished that the bottom of your apron was made of more absorbent material? I have wished for that so many times! This apron you can sew up in an afternoon is the perfect remedy, because the bottom part is a hand towel. When it gets dirty, unzip it and throw it in the wash. It's genius!
Have you ever grabbed a dish towel and used it as a long potholder? I have, the only problem is that it doesn't always protect you from burns. Well, grab your favorite fabric scraps and sew a double potholder like this one. No more burns!
If you'd love some stylish new cushions for your kitchen chairs but can't find what you want in stores, check the fabric store. You're much more likely to find a pattern you like, then you can make your own cushions.
Protect your kitchen table from the ill effects of hot mugs and wet beverage glasses with quilted circle coasters. This is the perfect project for some coordinating fat quarters.
I use cast iron skillets, and something like this handle cover would be amazing to protect my hands when the handle heats up. What do you think?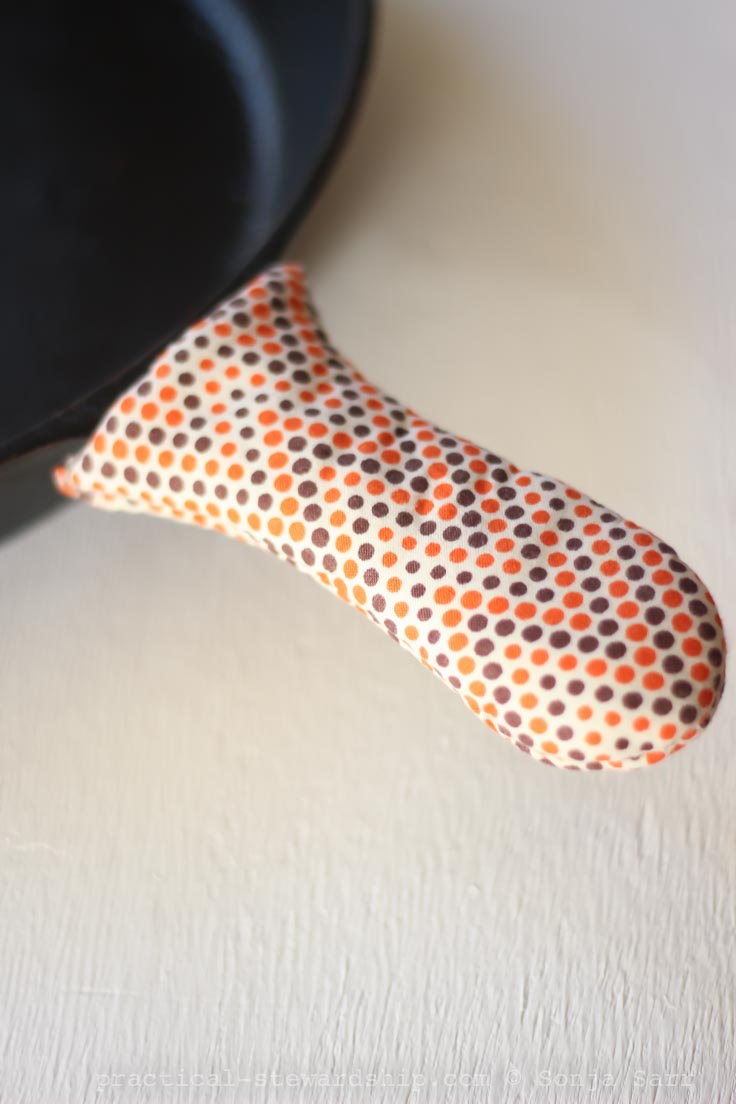 Make a large sized hot pad that is meant to use with a 9×13 casserole dish. I don't know why I didn't think of this myself! Pair this with a new Pyrex casserole dish as a gift for the next wedding shower you attend.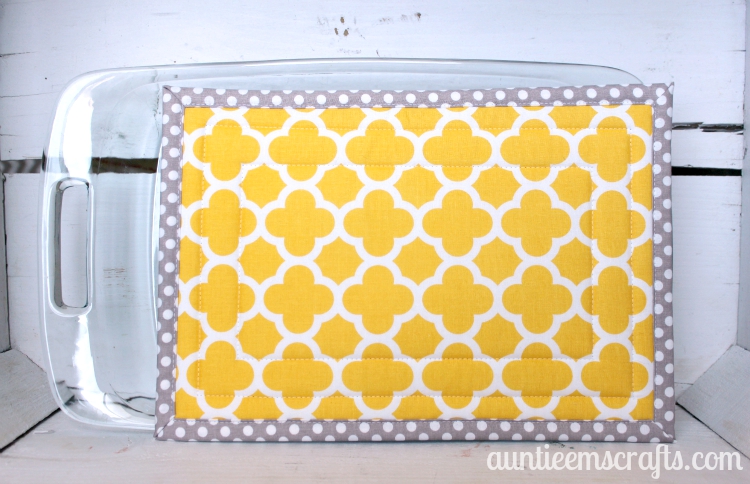 Here is where you'll find tutorials for the sewing projects featured in this post:
H is for Handmade hand towel apron
A Little Gray double potholder
MMM Crafts how to make chair cushions
Craft Foxes quilted circle coasters
Practical Stewardship cast iron skillet handle cover
Auntie Em's Crafts casserole-sized hot pad