Winter is coming, and that means it's time to think about your fireplace again. Are you happy with the mantel, or are you ready for a change? I'm ready for a change, so today I've got some ideas to help you envision your own DIY rustic fireplace mantel. This is a project you can do if you want–or hire it out if you're not confident. Either way, there are some amazing ideas to help you decide what you want your rustic fireplace mantel to look like. And don't worry about pleasing your significant other. These are DIY rustic fireplace mantels both of you will love!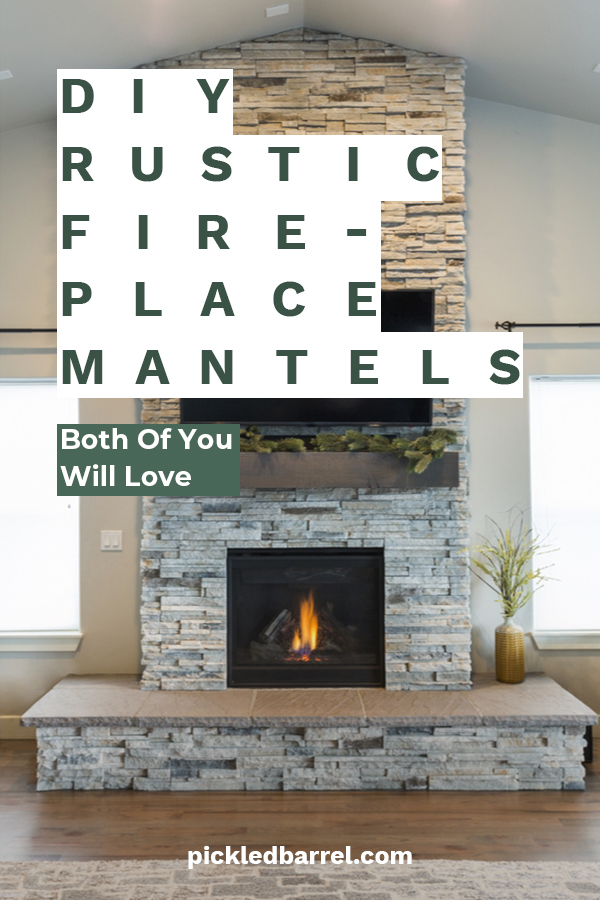 DIY Rustic Fireplace Mantels
Installing a DIY fireplace mantel is not as hard as you may think. With a drill, screws and lag bolts, you can install most types of mantels in less than a day.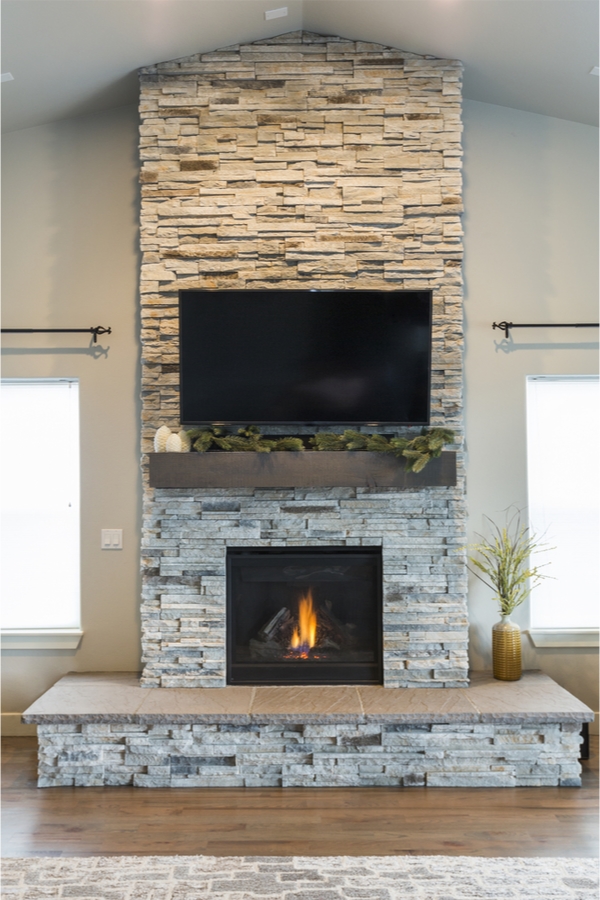 A DIY rustic fireplace mantel can be as simple as covering your existing mantel with wood. If you've got an existing brick or stone mantel, use 1×6 pine boards and Liquid Nails to cover it. After it's covered, stain it as desired, and you've got a "new" mantel with no heavy lifting involved!
Expert Tip: Most fireplace mantels are 60″ up from the floor. If your fireplace sits on a raised hearth, take that into account when you measure and mark where you want your mantel.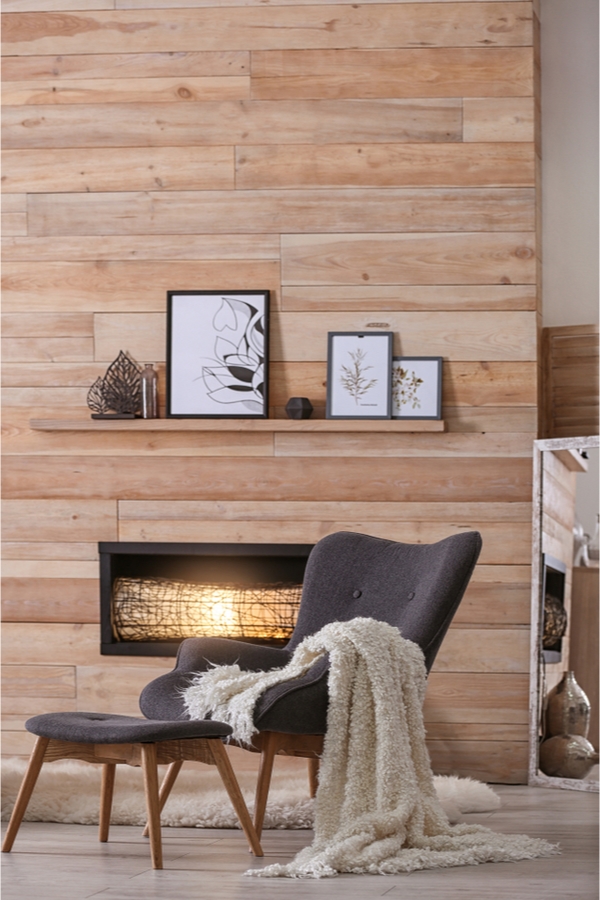 Your DIY rustic fireplace mantel does not have to be heavy-looking. You can go for a lighter look. For example, I love the "barely there" look of this fireplace mantel. Because it's thin and blends in with the wood that surrounds the fireplace itself, it adds a minimalist look that doesn't detract from the rustic fireplace.
Expert Tip: For a floating DIY rustic fireplace mantel sure to support a lot of weight, use 10″ lag bolts to support it. That thing won't be going anywhere!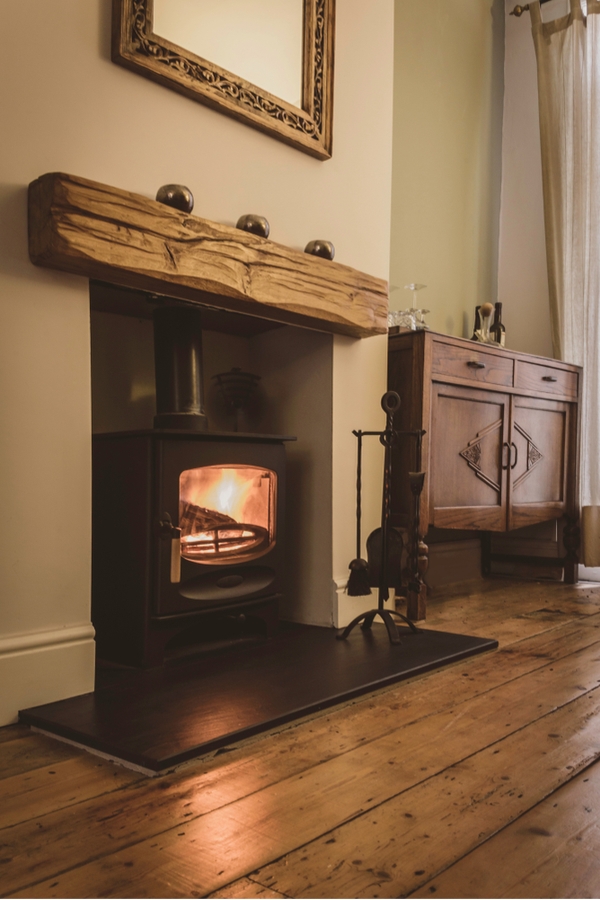 This simple DIY rustic fireplace mantel is just deep enough to hold some votive candle holders, and that's okay. It's the mantel itself that is on display here! I love the old, ripped look of this wood.
Ready for more DIY rustic projects? Check out DIY rustic tables you can make for any room!