According to HGTV, a well-lit living room space has a combination of lighting types. These include ambient lighting, task lighting, and accent lighting. Ambient lighting is the general light, like those recessed can lights in the ceiling. Task lighting includes reading lamps, and accent lighting is that used to showcase a piece of art or a specific area of the room, such as the fireplace mantel. With that in mind, here are 11 ways to help you light up your living room. Such an easy home renovation!
1. In this living room design, light plays an important role. Recessed lighting provides soft, generalized light to the entire space, but reading is enhanced with a classy floor lamp, and nooks in the fireplace wall highlight art pieces.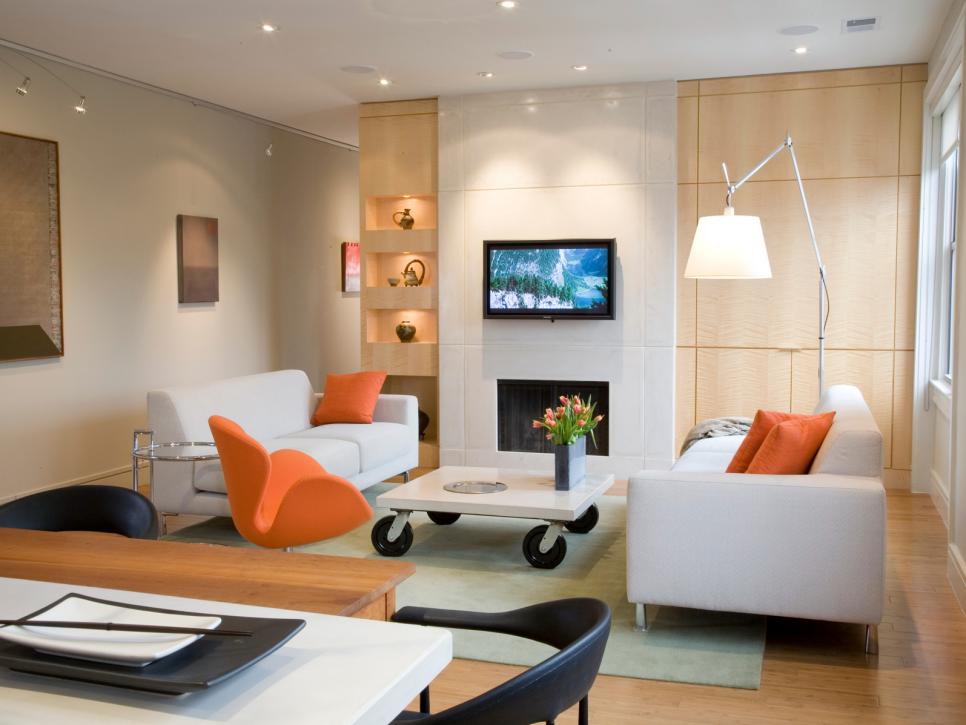 2. Another way to provide soft, generalized light while highlighting artwork is to use track lighting. The curved track is what allows for both types of light from the same fixture.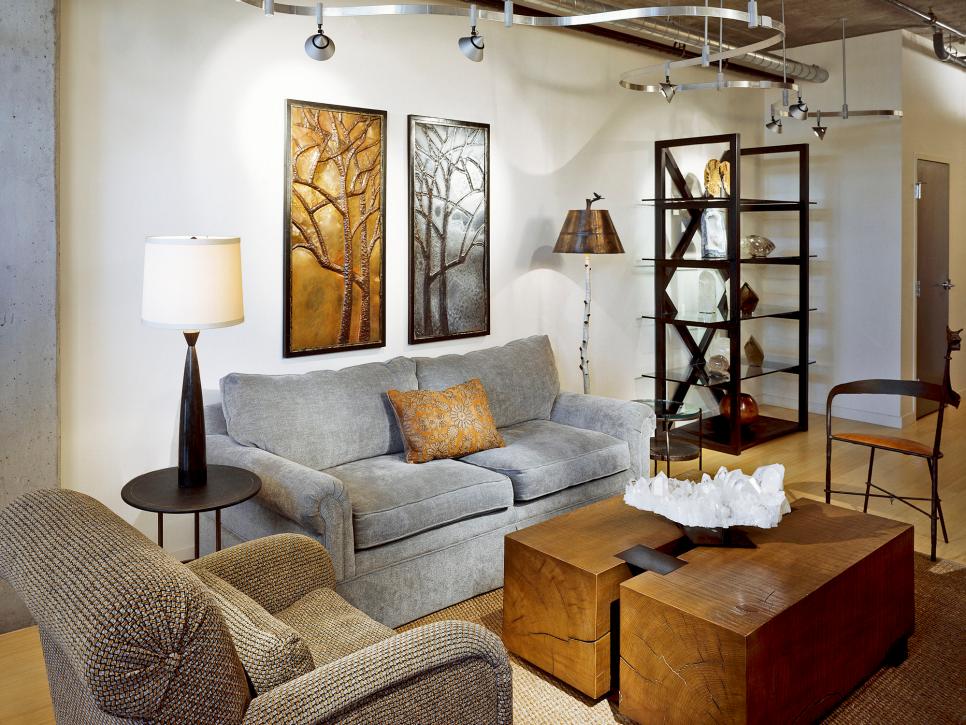 3. I love rustic, and this living room uses hidden lighting to provide a soft glow and highlight the beautiful coloring of the wood ceiling. A perfect design by Christopher J. Grubb!
4. A beautiful piece like this smoked glass pendant provides ambient light that casts a warm glow through the whole room.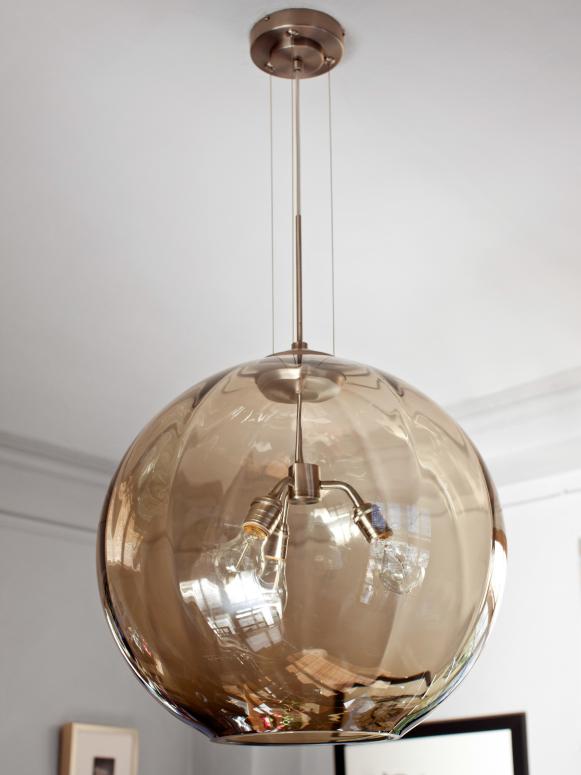 5. Table lamps are the best way to create lighting zones, and since they come in a multitude of designs, they also increase your room's ambience. Here's a modern leather table lamp that is available in lots of colors.
6. Task lights don't need to be on all the time, they are used when you need to accomplish something, or if you  want to read a good book! A floor lamp that is adjustable accomplishes this nicely.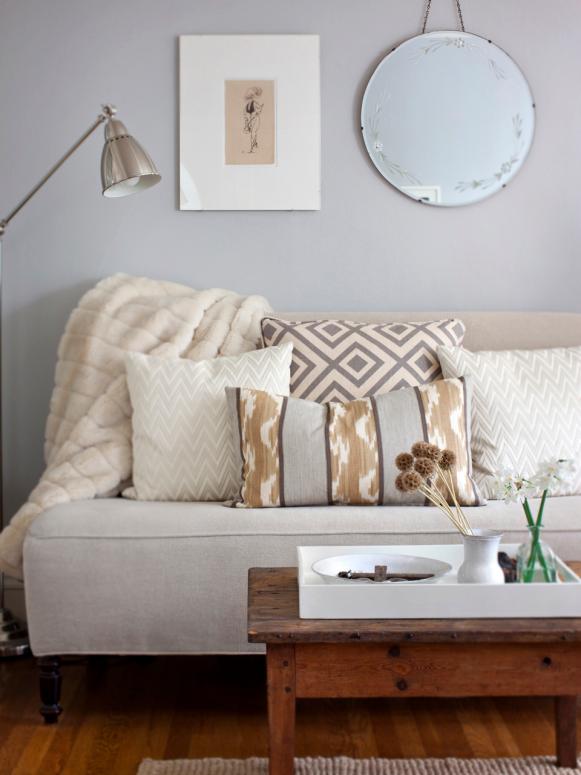 7. Chandeliers that provide light for the entire space are best put on a dimmer switch so that you can adjust the amount of light whenevever it is needed.
8. Sconces are usually mounted at eye level, and are used in pairs to highlight the focal point of a room. Love this pair that is both rustic and elegant at once!
9. Love the use of light in this room–you can see that firelight can be counted as a light source. The candle chandelier is also a beautiful and functional piece.
10. Fan lights provide ambient lighting, and can also help you better cool and warm your space.
11. Skylights are an excellent way to bring natural light into a living room. You can't beat natural light in any space!