I tend to hang onto my old jeans, and for no other reason than I just don't throw them out. If you're like me, you need to actually repurpose those old jeans and put them to use. I went looking for some amazing DIY crafts to use my old jeans, and I found some. Here are 10 easy crafts for your old jeans. They're also perfect crafts for teens to make. Take a look!
1. Combine some denim from your old jeans with another coordinating fabric, and make a denim rag wreath for your front door. Perfect to display during the summer months!
2. If it's just a matter of your jeans being outdated, transform them into what you want!
3. Use old jeans and red bandanas to make a patriotic quilt perfect for summer picnics and fireworks shows. Get bandanas in every color at Michaels.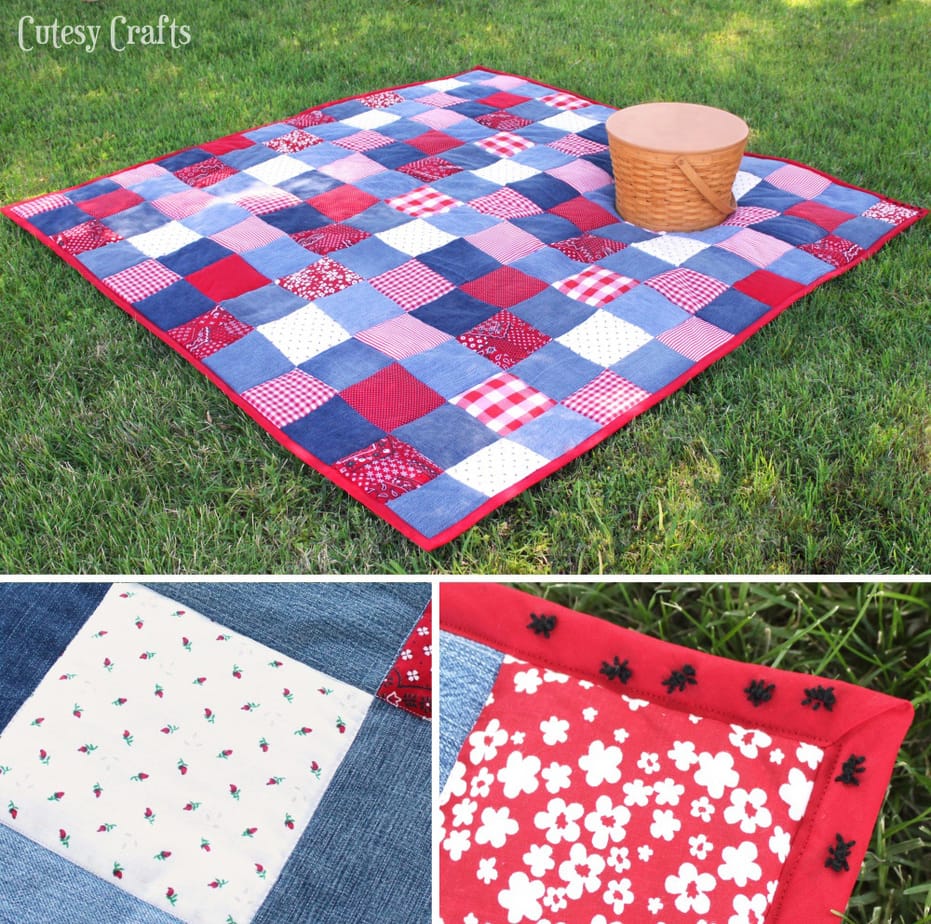 4. Teens will especially love this mini blue jean purse. Just make it from a pocket. It's no-sew!
5. Repurpose those jeans into adorable aprons. Use them for cooking, gardening, or crafting.
6. Use the seams of your old jeans to make awesome wrap bracelets!
7. Focus on the legs of the old jeans because they are perfect for making cute storage baskets.
8. Upcycle your jeans into a weekender bag. It's easier to do than you might think!
9. Look at the adorable jean pillow your teen could make for her bed. This is only one way to turn old jeans into pillows.
10. Make some adorable baby bibs with old jeans.
Click these links to see tutorials for the easy DIY crafts featured in this post:
Denim Do Over denim rag wreath
Ashlee Marie transform your jeans
Cutesy Crafts patriotic quilt
Mich L in LA blue jean pocket purse
Denim Do Over denim aprons
One Artsy Mama denim wrap bracelet
Denim Do Over storage baskets
Brit + Co upcycled weekender bag
Brit + Co jean pillow
Pinterest old jeans baby bib ideas