Easter is coming once again. You might be content with grabbing an egg decorating kit from off the grocery store shelf, but why should you be? There are just too many adorable egg decorating ideas for kids of all ages. Today I'm going to show you what I think are some of the best ideas out there. They're bound to make this year's egg decorating much more fun for everyone!
I would not have thought  to simply add some baking soda to my food coloring, water & vinegar mixture. But if you do, you get a fizzy dye that gives your eggs a whole different look. Amazing!
Get super vibrant eggs just by varying the steps in your food coloring + vinegar procedure. Cover the eggs with vinegar first, then add undiluted food coloring for the most vibrant colored eggs ever!
I love these Easter Bunny eggs–they definitely bring the adorable to this post!
Why not make all your eggs look like emojis? If you have teenagers,,  these are sure to be a hit.
Use fluorescent paint to make Easter eggs that actually glow! This is so cool!
These marbled nail polish eggs are made with plastic Easter eggs, but that's a-ok. You can totally reuse them in your Easter decorating year after year!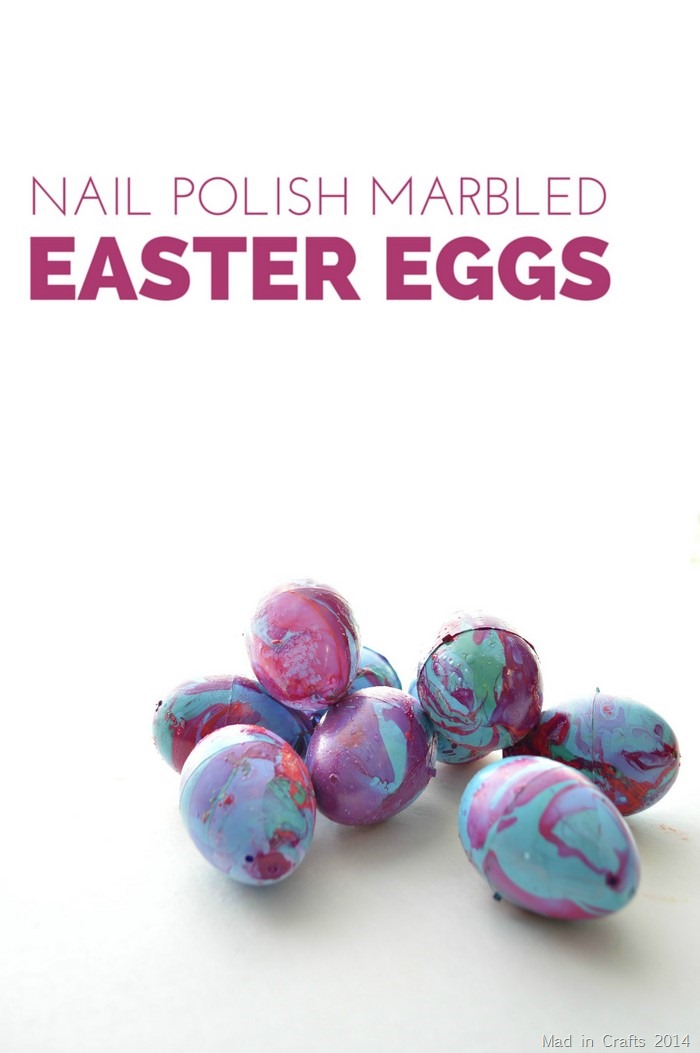 This idea is totally new to me, but look how unique and awesome it is! Family photo Easter eggs are sure to wow the whole family.
Find tutorials for the Easter eggs featured in this post at the following links:
Toddler Approved Volcano eggs
Number 2 Pencil super vibrant eggs tutorial
Little Red Window Easter Bunny
Studio DIY Emoji Easter Eggs
Growing a Jeweled Rose glowing eggs
Mad in Crafts Nail polish marbled eggs
Find more Easter fun here!
How to Decorate for Spring from the Dollar Store