Upcycled furniture is a great way to make a home décor statement. And there's nothing like the satisfaction you get when you make something amazing! But what do you do if you want to makeover a piece of wood furniture that's been covered with paint? You can safely and effortlessly remove paint from wooden furniture, and today's post will show you how.
Brittany at Our Home Made Easy tested out a product called Citristrip. Citristrip is a safe alternative to traditional paint removers. It's a gel that helps you remove layers of old paint and varnish from wood furniture. Since it does most of the work, all you have to do is scrape off the loosened paint with a putty knife. Coat your piece with the gel, and let it sit for the manufacturer's recommended length of time. This gives sufficient time for the Citristrip to penetrate the layers.
Now use the putty knife to scrape away the old layers of paint. I swear this looks so satisfying!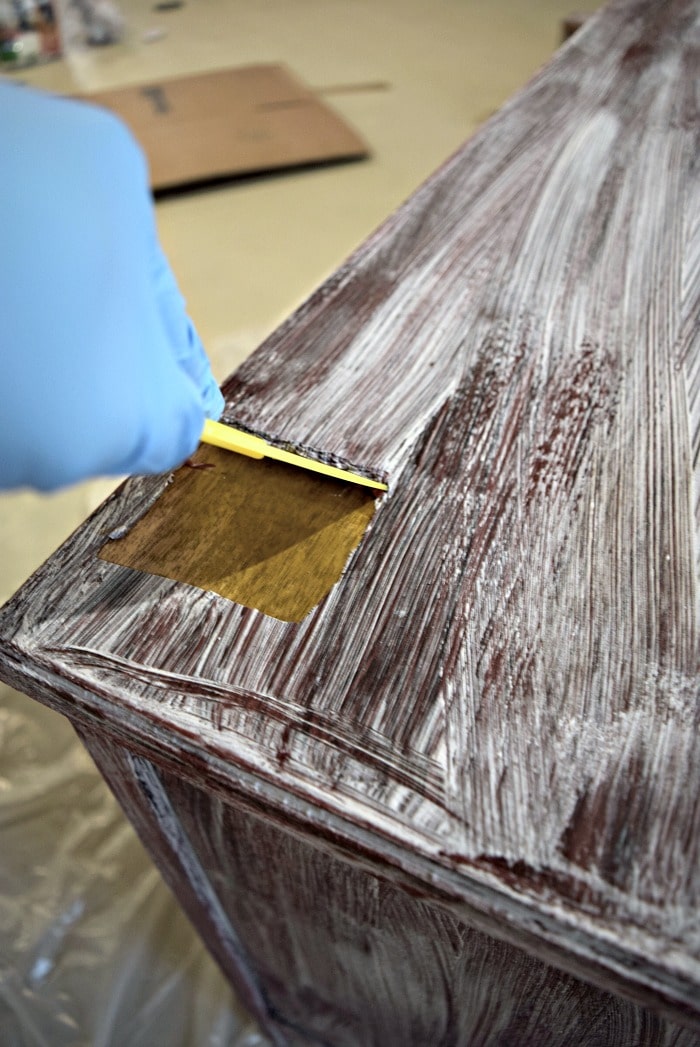 A wire brush is perfect to remove any paint from areas where the putty knife is too big to fit. Once you've removed all the paint, the wood must be left to dry for at least 12 hours, because the Citristrip really penetrates!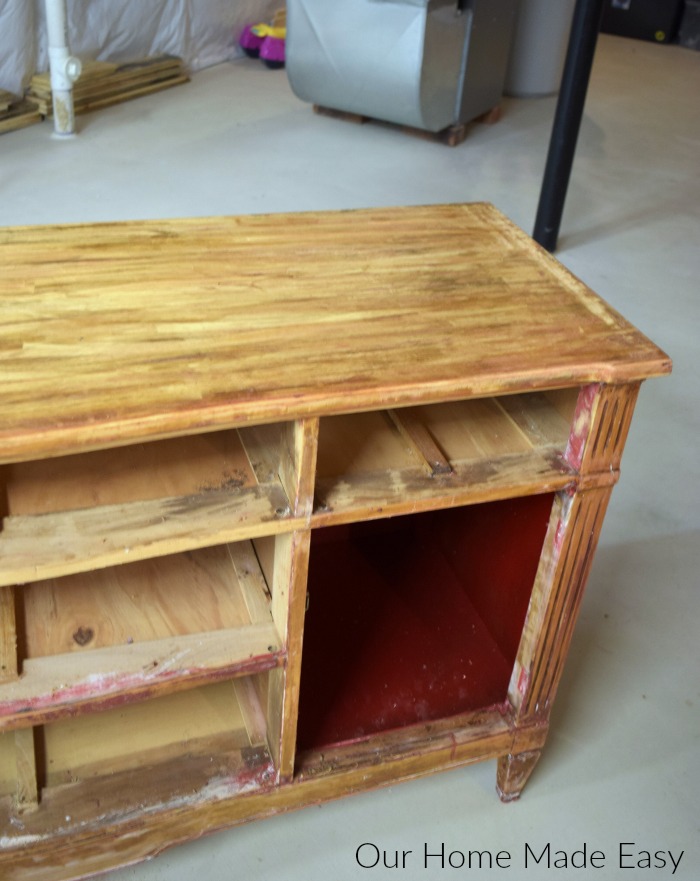 After the wood has dried, use an orbital sander with fine grit sandpaper to remove any last stains from the earlier finishes. Take your time and smooth everything out. When this step is done, you're ready to refinish your piece as you wish. Thanks for the great information, Brittany!