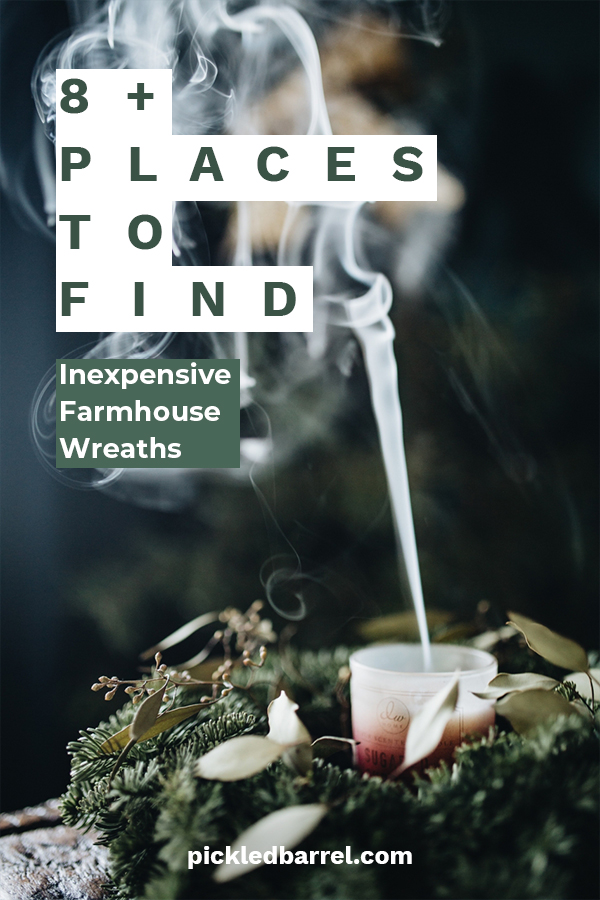 With the Fixer Upper craze, it's no wonder that farmhouse wreaths are gaining in popularity. The downside is that they can be pretty spendy, so if you're looking for inexpensive farmhouse wreath decor, look no further. For today's post, I've found 8 places where you'll find inexpensive farmhouse wreaths. For other inexpensive farmhouse decor items, see our post on Where to Find Charmingly Cheap Farmhouse Decor.
1.Over at Wayfair, you'll find some amazing faux wreaths like this one, which is under $20!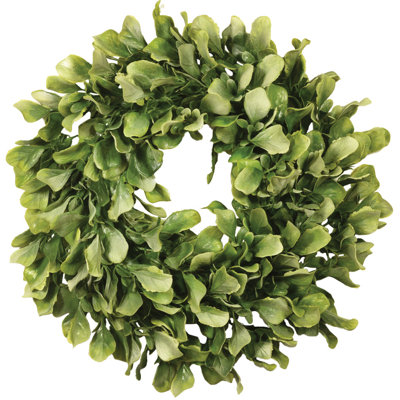 2. This cotton wreath, normally $25 at Kirkland's, is even on sale for an additional 40% off. Don't wait to click over and check it out!
3. Of course you can always find farmhouse decor over at Amazon, and a farmhouse wreath is no exception. This eucalyptus wreath is complete with a burlap bow and will still cost you less than $60.
4. With some ribbon and a wire wreath form from Dollar Tree, you can make this DIY farmhouse wreath for about $10, in under 30 minutes. That's a steal!
5. A fern wreath from the Heart & Hand Magnolia line is available at Target for less than $35. You can't beat that price for something designed by Joanna Gaines herself!
6. Another DIY option is to purchase both a wreath form and some greenery from Michaels to make your own inexpensive farmhouse-style wreath.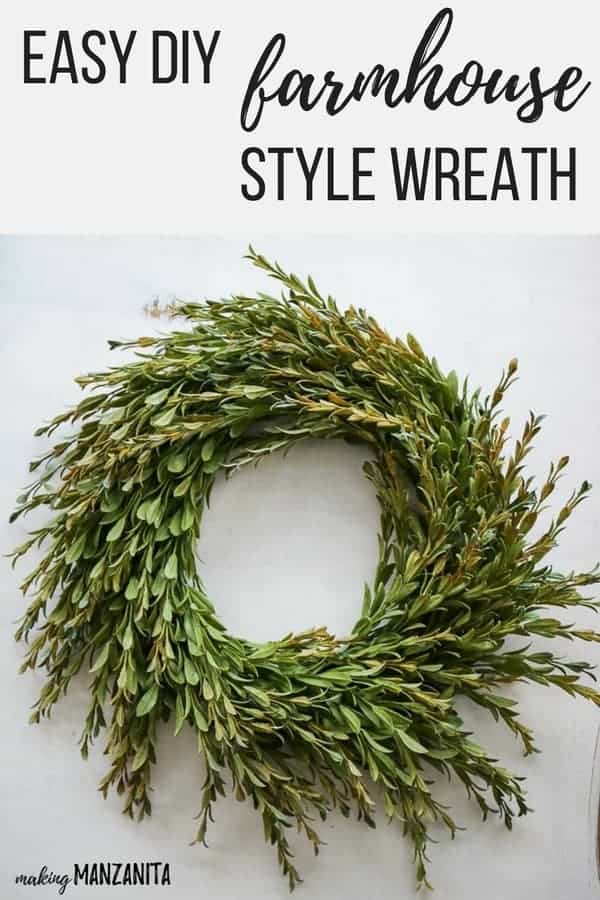 7. A lavender and wildflower wreath like this one is available from Joann, and it'll only set you back about $20 during their Spring sale.
8. If you have your heart set on a farmhouse style magnolia wreath, your best bet might be to make your own. It's possible to make one for about $15!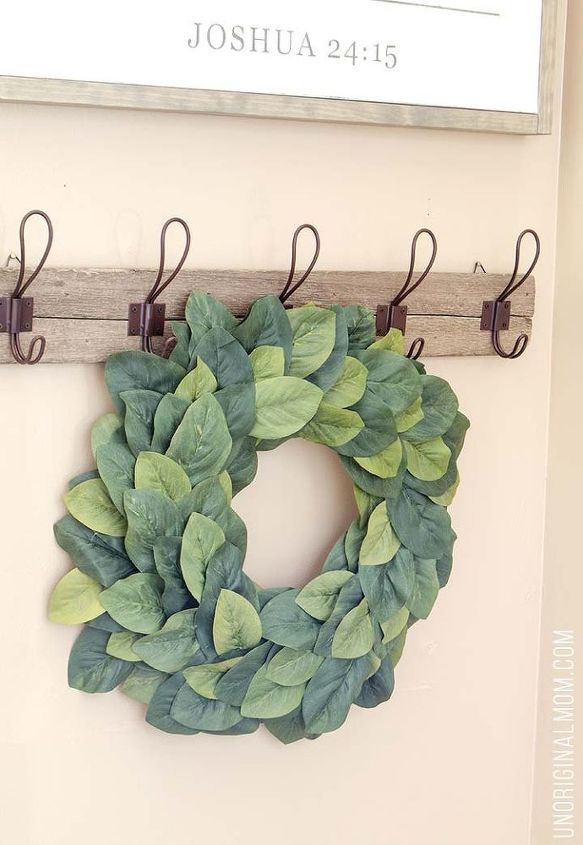 9. Get this pink boxwood wreath from World Market. It's currently on sale for under $20, but the regular price is still less than $35.
If you choose to DIY your farmhouse wreath, click the following links for helpful tutorials:
DIY Beautify $10 farmhouse wreath tutorial
Making Manzanita DIY farmhouse-style wreath
Hometalk DIY magnolia wreath