It's no secret that I'm in love with rustic decor. But,  I have a confession: I'm a little bit more in love with amazing do-it-yourself projects! Over the last year, I have really set my mind to making my home feel more "homey" and that means that I have done a LOT of DIY projects. Here are 14 of my favorite rustic themed home DIYs. As always, feel free to comment your favorite below, and share your finished results with me!

If you're anything like me, you have hundreds (okay, well not hundreds) of unused mason jars sitting around your house. Fortunately, the internet is full of mason jar DIYs! Here is one of my favorite from A Southern Fairy Tale. These are super easy to make and would look great indoors and out. If you don't like the idea of hanging your lanterns, they make great centerpieces as well!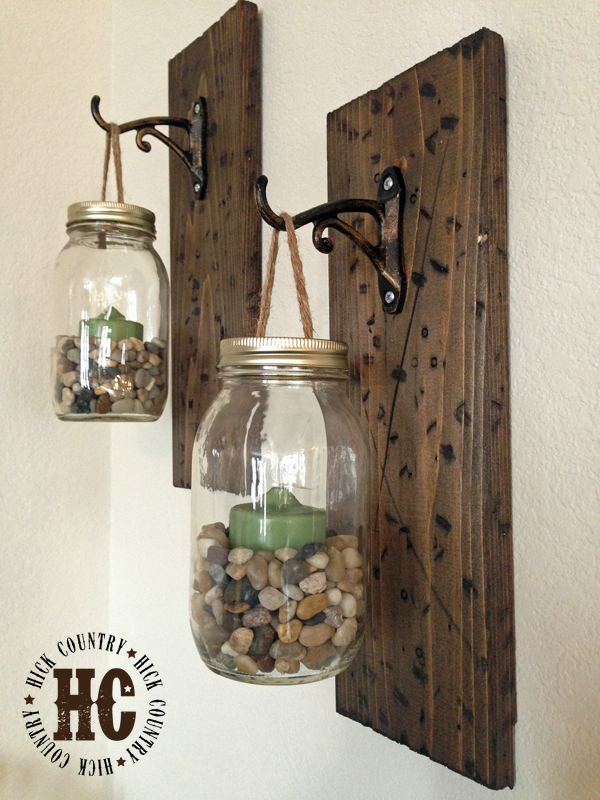 These floating shelves from Shanty 2 Chic are exactly the kind of rustic touch your bathroom needs! This is a super inexpensive DIY, it costs approximately $15 to make each shelf. Don't let the inexpensive price fool you, the shelving unit is made to last, so it will withstand any water (or kid!) damage!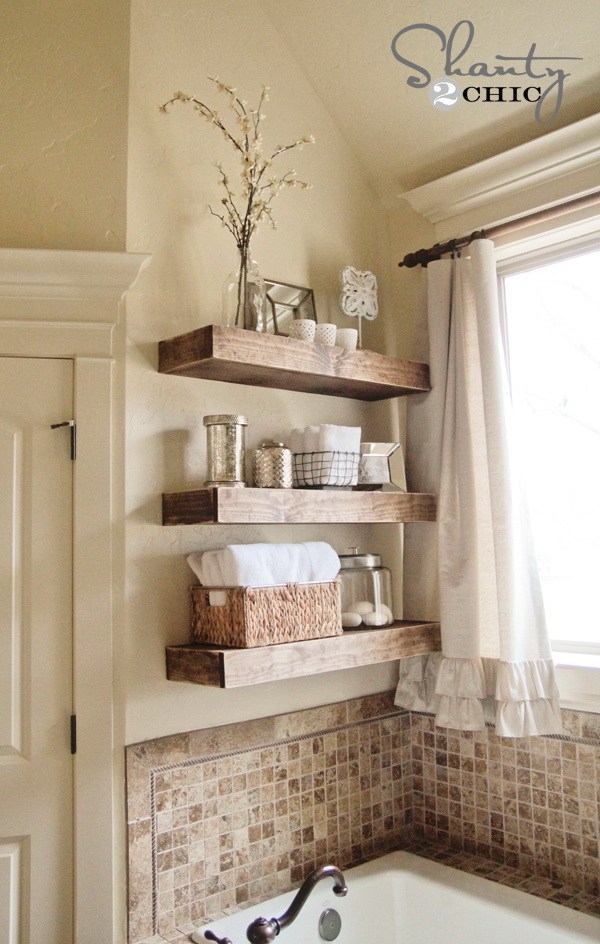 Twine is a great material to craft with because it adds a hint of rustic flair to just about anything, and almost immediately! This outdoor DIY project is the perfect solution to your backyard lighting woes (seriously, why is backyard lighting such a difficult thing to get right?), and it's super inexpensive!  However, this project comes with a warning: it's super messy! You will be covered with glue and twine, but the end result is totally worth it . Get the tutorial from Splash of Something and bring that much needed lighting to your outdoor landscape.

Sometimes, a bit of reclaimed wood is all you need to make your living room warm and homey. Get the tutorial from Little Brick House! The before and after pictures of this room are simply incredible, it's amazing what a simple DIY like this one can do!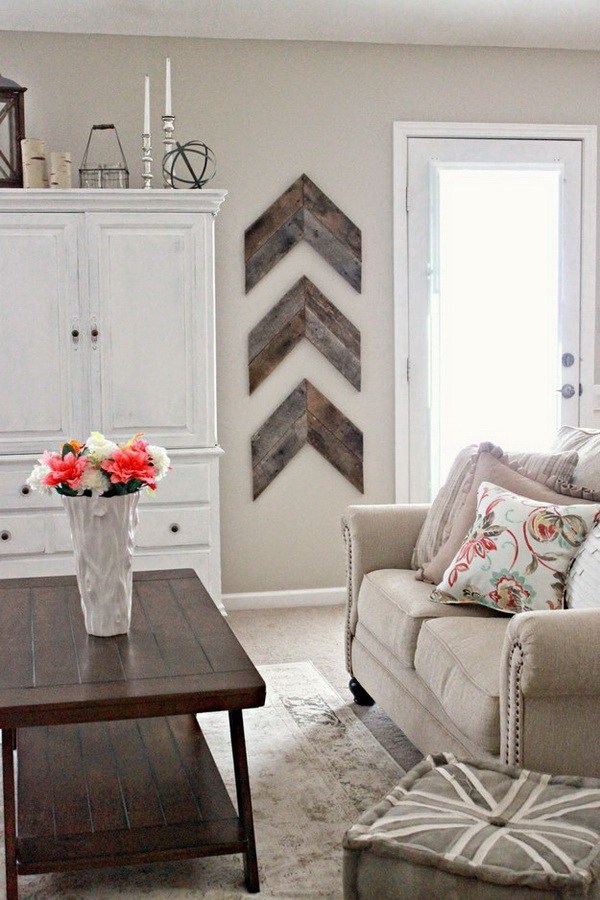 This framed mirror is the perfect addition to any bedroom. Unfortunately, I was unable to find the tutorial for this exact project, but here's one that's similar enough from The Wood Grain Cottage Use reclaimed wood, vinegar, steel wool, and this tutorial to achieve that perfectly distressed wood look!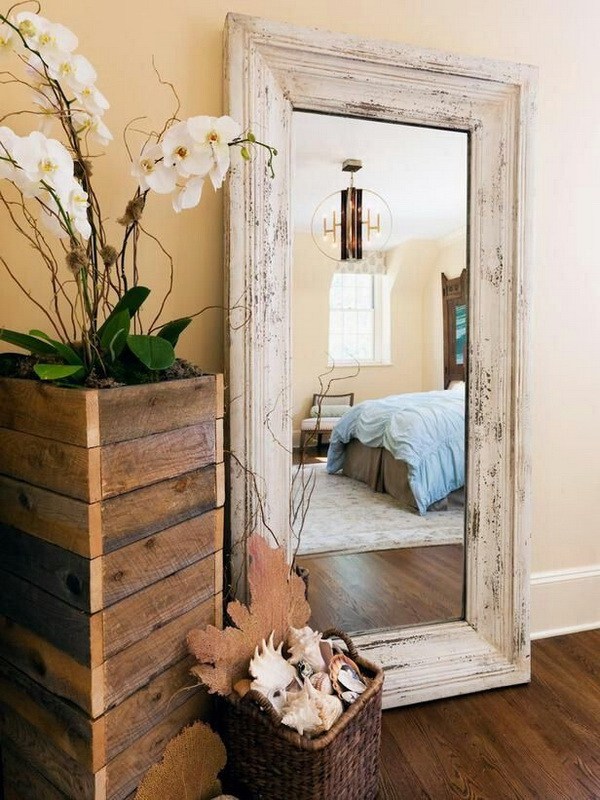 Check out this amazing tutorial for a planked wall from Studio Gray House.  It's a great way to add accents to a small and unused space.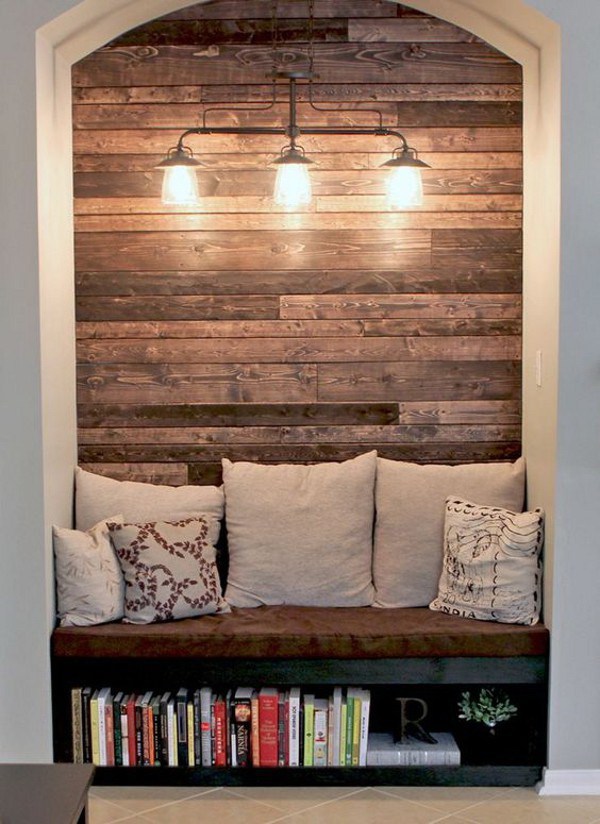 I constantly struggle with how to store my jewelry! I've tried everything, but nothing seemed to work for me! Fortunately, I discovered this beautiful DIY from Visibly Moved. The holder itself looks beautiful, but it looks even better when you hang your jewelry up. Don't you love when your necklaces double as a decor pieces for your bedroom?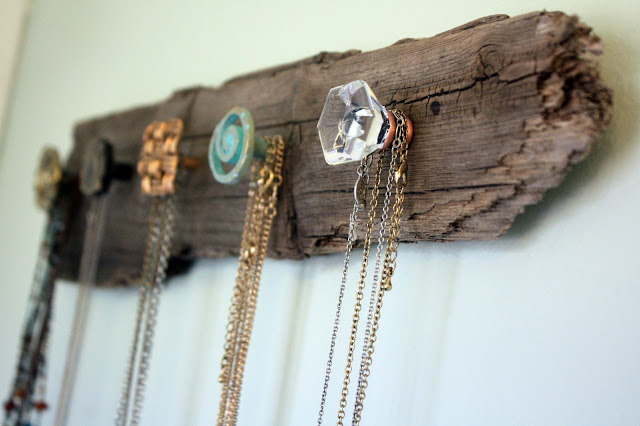 Here's another take on rustic shelving! These shelves aren't quite as thick and bulky as the previous ones shown, but these would look beautiful in a kitchen or living room.  Place empty milk bottles (speaking of, does anyone know where I can get a few? I love how glass milk bottles look!) a vase of flowers, and even a few cookie jars stocked with your favorite treats. Tutorial from 11 Magnolia Lane.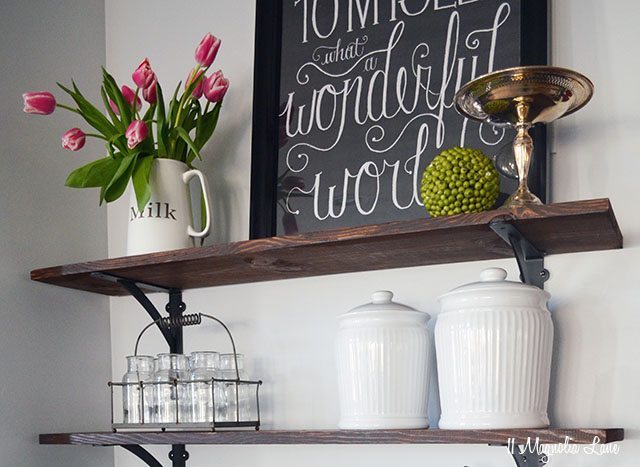 The options are endless when it comes to customizing terracotta pots! Using aqua colored (or your favorite color!) acrylic paint and a foam brush to transform your plain terracotta pots (full tutorial from Pink When). Add some twine, if desired!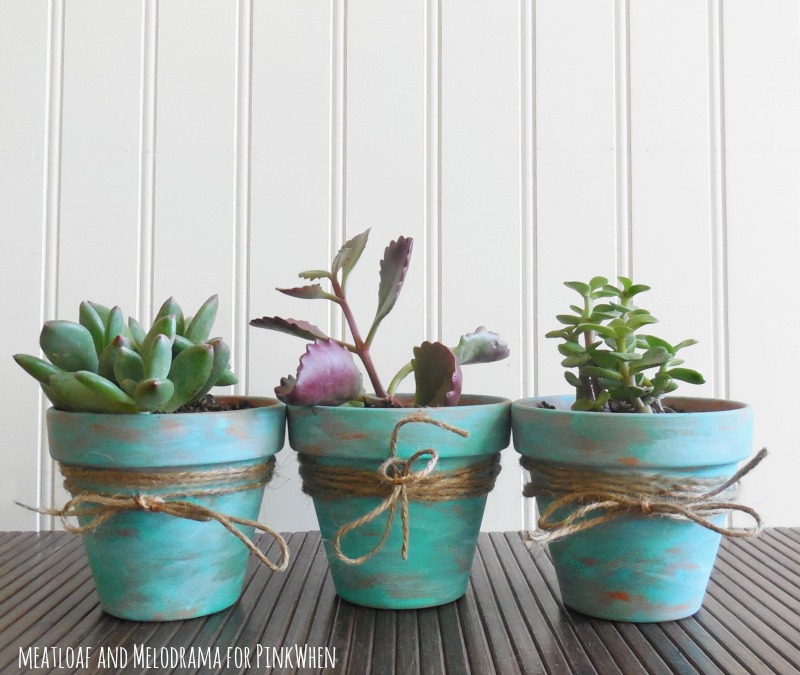 I am absolutely in love with this crate and flower combo. I'm practically drooling (I figure I have a right to drool, after all, this project was only $3 to make!) Find the tutorial at Build Basic, and you'll be amazed at how easy this beautiful do-it-yourself project really is.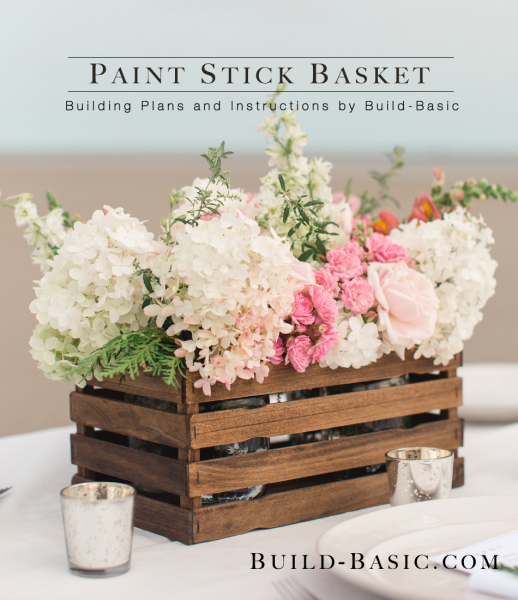 Cottage Instincts has cracked the code when it comes to decorating with old family photos. Repurpose an old window frame and create a photo gallery in your home. If you already have old window frames hidden away somewhere, all you need is a coat of paint and some of your favorite pictures. Totally simple!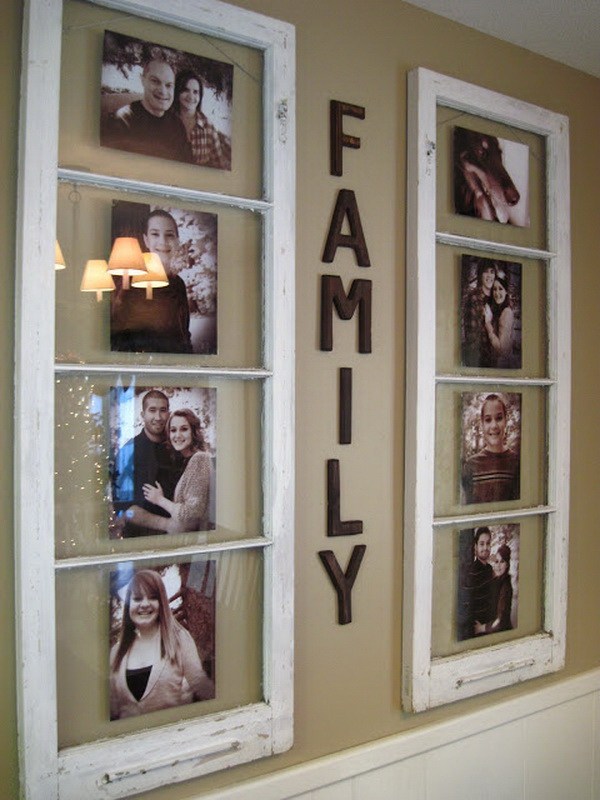 Nothing says rustic quite like a wooden crate. Aside from the fact that this is totally beautiful, the wooden wheels make it completely functional. This wooden crate from Liz Marie Blog is the perfect way to store all of those blankets scattered throughout your living room!