Looking to incorporate more rustic décor into your home decorating? Here are 20 great ideas to help you achieve a more rustic look in every room of your home.

This stool is made from a wood slab and hairpin legs. It would make a charming little stand to display your favorite house plant.
Lend a rustic look to some fresh daisies by displaying them in hand painted mason jars. Since the jars are meant to be rustic, don't worry about making them perfect, the more distressed they look, the better!  Just get the paints and have fun! Use steel wool to distress them further once dry.
Old books look so much more appealing when put together in a rustic vignette like this one.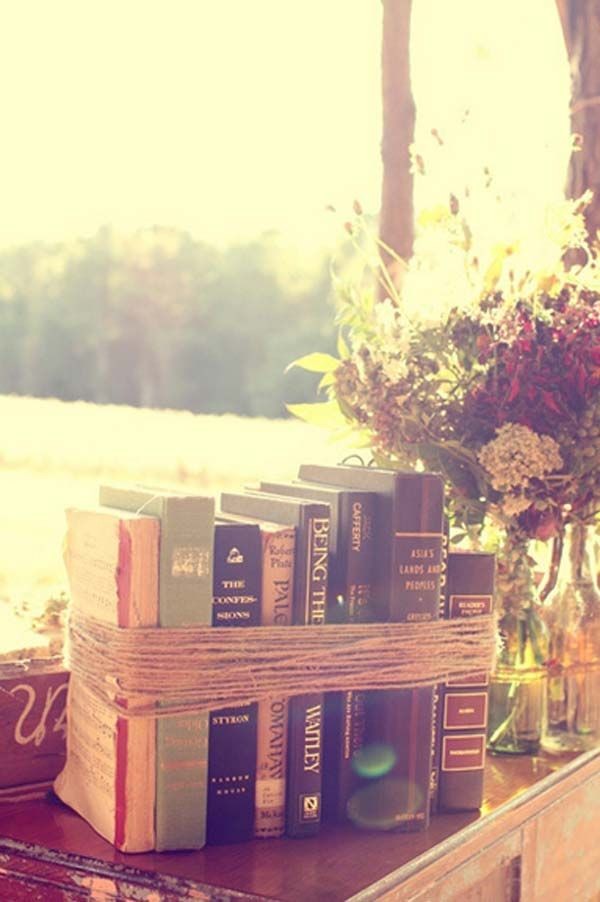 Make this DIY rustic ladder to display extra towels in the bath, or colorful quilts in a guest bedroom.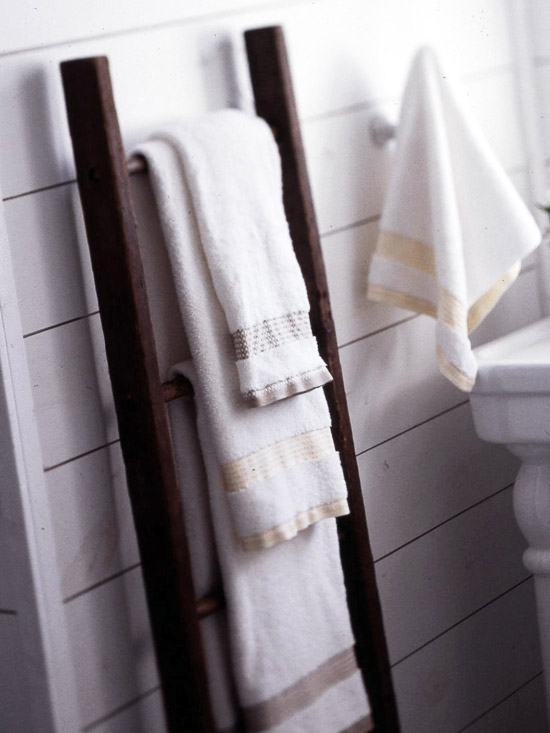 This DIY Mason Jar Wall Décor holds a small bouquet of fresh flowers, or a scented candle. Find the instructions here.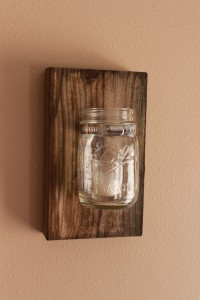 Bring a rustic touch into the bath with this Knotty Pallet Industrial Pallet Towel Rack. It holds the towel currently in use, plus displays extra towels in an appealing (and functional!) way.
Learn how to make this rustic wood framed mirror from The Wood Grain Cottage. You can even use reclaimed wood, and it will supply the perfect rustic touch for your master bedroom!
Simply stack old wooden crates in a corner to make a rustic display spot for art pieces of many different kinds.
This DIY necklace holder is a visually appealing work of rustic art fashioned from driftwood and cabinet knobs.
A simple, rustic DIY entryway bench supplies both beauty and function to your home. Use metal crates underneath the bench for added storage.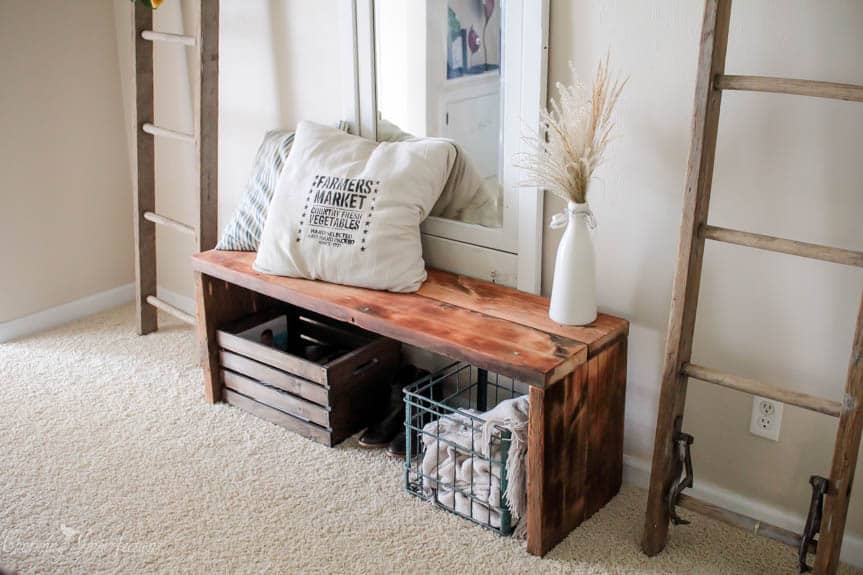 How elegantly rustic are these candle holders made from twigs? Find the instructions to make them here.
Turn an old rake into the perfect rustic wine glass holder. It really couldn't be any easier!
One wooden post, cut into equal pieces, is the source of these amazing pottery display shelves. Could rustic get much more unique and beautiful?
This rustic pallet table also lends a colorful slice of Americana to a living room, family room, or outdoor seating area. DIY instructions here.
Old wine crates are the basis for this coffee table on wheels. It looks great either stained or whitewashed! Check out DIY Vintage Chic for the details and instructions.
A tree trunk is naturally rustic, so this stump table from 17 Apart is the perfect way to bring rustic décor into your home.
This Barnwood Style Sideboard brings rustic right into your dining room. It's a great DIY project that utilizes reclaimed boards and rustic carriage hardware.
These rustic corbels from Remodelaholic give a kitchen island or an inside doorway some extra appeal.
Bring in some rustic ambiance with these DIY mason jar wall lanterns. Learn how to make them at A Southern Fairytale.
Read in a rustic nook like this one from Studio Gray House. Now that's a nook that will be hard to leave!