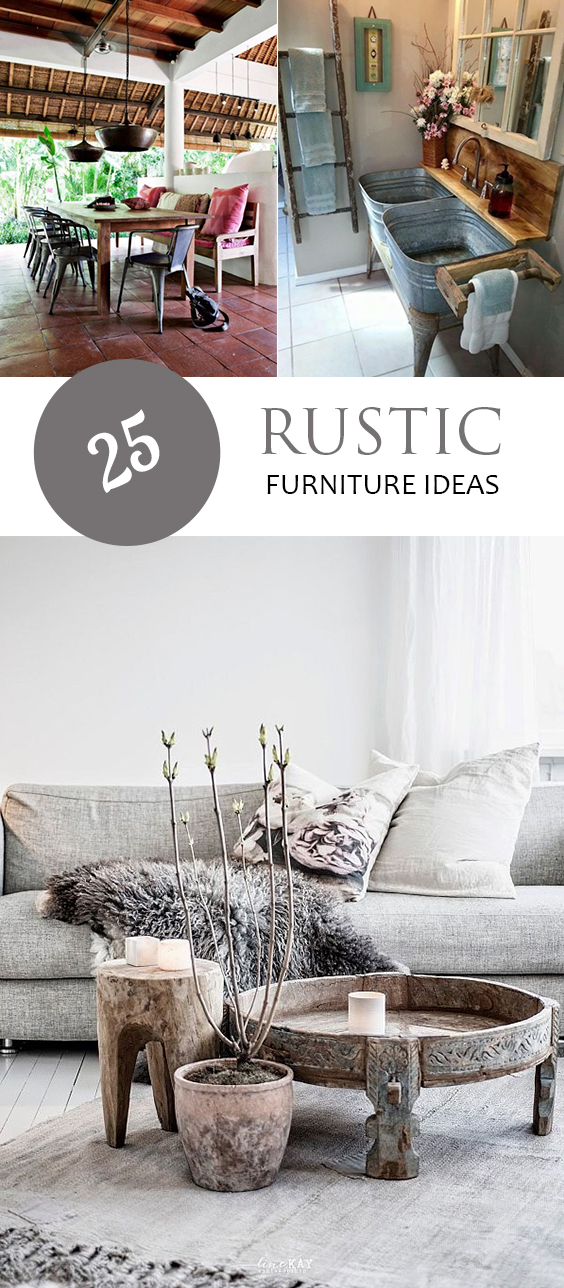 Rustic furniture can be beautiful and add a lot of interest and charm to your home.
This distressed coffee table is both rustic and elegant, an attractive centerpiece for this room.
The sideboard also adds elegance to the room, as well as lots of storage space inside.
The old iron gate on the wall is a gorgeous rustic backdrop for a wreath.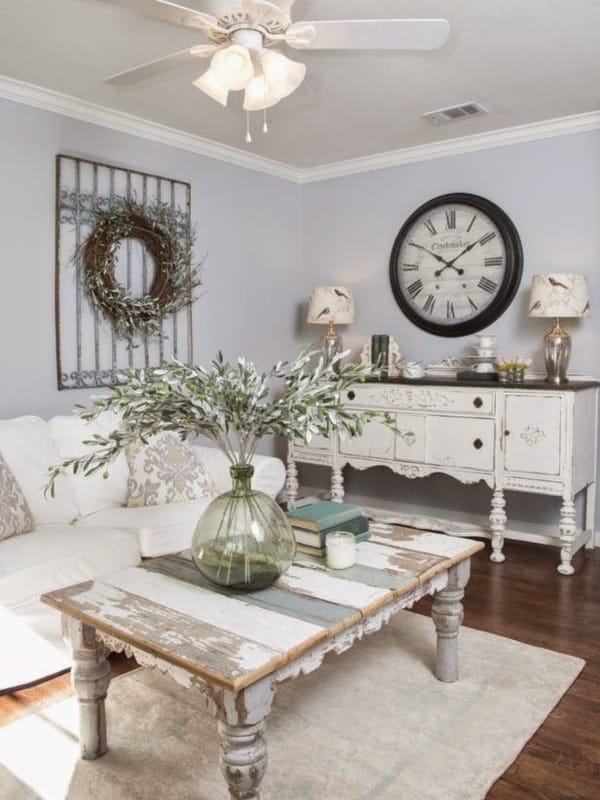 This room is another example of rustic elegance.
The round, rustic coffee table is unique and has lots of storage or display options.
Display a plant in a rustic pot. Here, even the plant has a rustic look.
The carved stool doubles as a display stand for candles.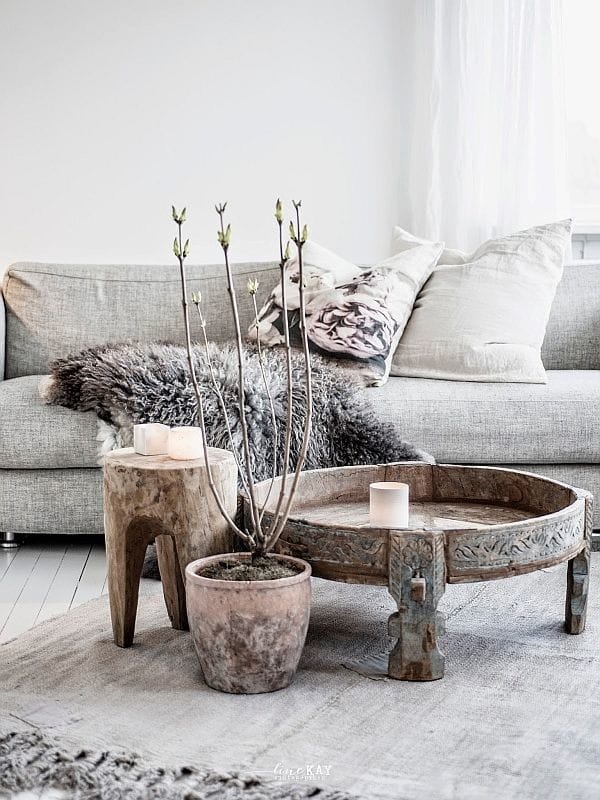 Here is a beautifully powder room with an old-world sort of charm.
The old bureau makes a great vanity, and the glass knobs add an elegant touch.
An antique mirror is the perfect pairing with the bureau.
The distressed step stool is the perfect touch for the littles to reach the sink.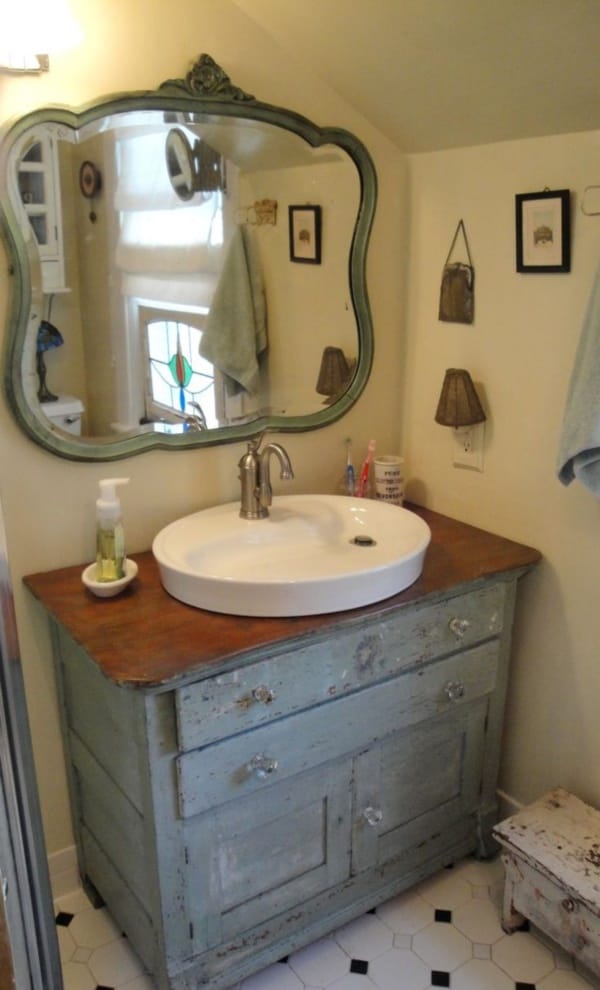 This bathroom is both rustic and really unique with its steel tub double sinks, wood backsplash/shelf and old ladder-turned towel rack.
The reclaimed window which has been turned into a mirror finishes the room perfectly.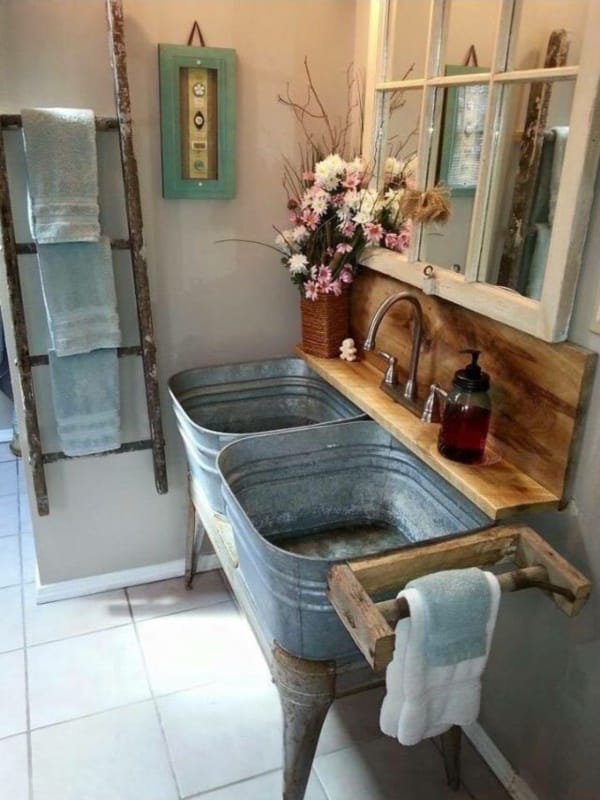 This room doesn't scream rustic, but there are some nice rustic touches if you look closely:
Leather furniture is always a nice, rustic choice, and a great choice for longevity as well.
The stone fireplace adds instant an instant rustic vibe to the room.
The use of baskets on the shelves, and wood blinds also add to the rustic feel.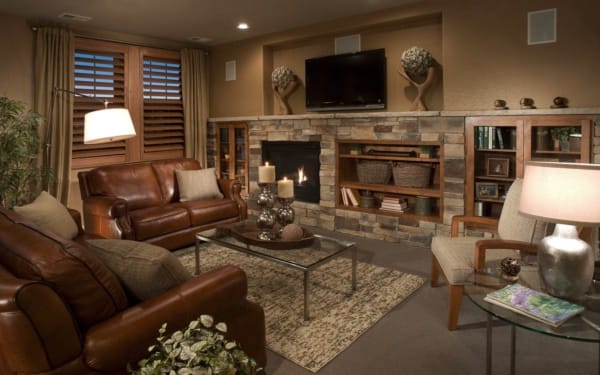 Bring rustic to your outdoor living space.
The wooden table and old captain-style chairs are a perfect match.
Wooden beams on the ceiling add warmth to the space, and the lights suspended over the table also add a rustic vibe.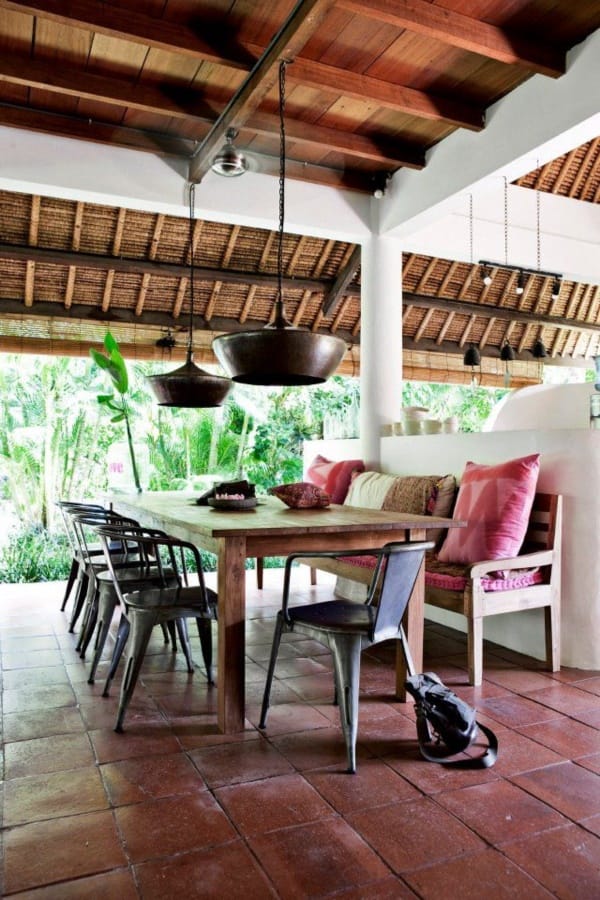 Old wooden crates are upcycled into a coffee table with built-in storage. This is an easy DIY with a lot of potential for a conversation piece.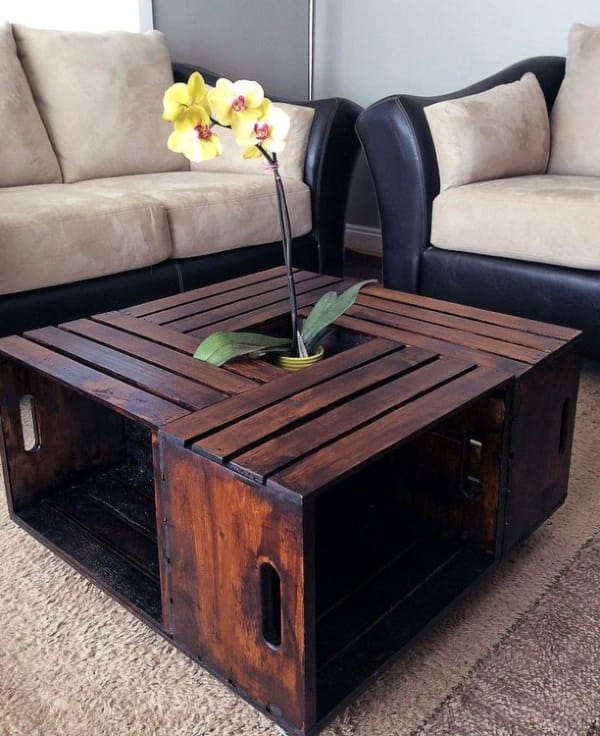 Another interesting conversation piece would easily be this wood slab table with hairpin legs.