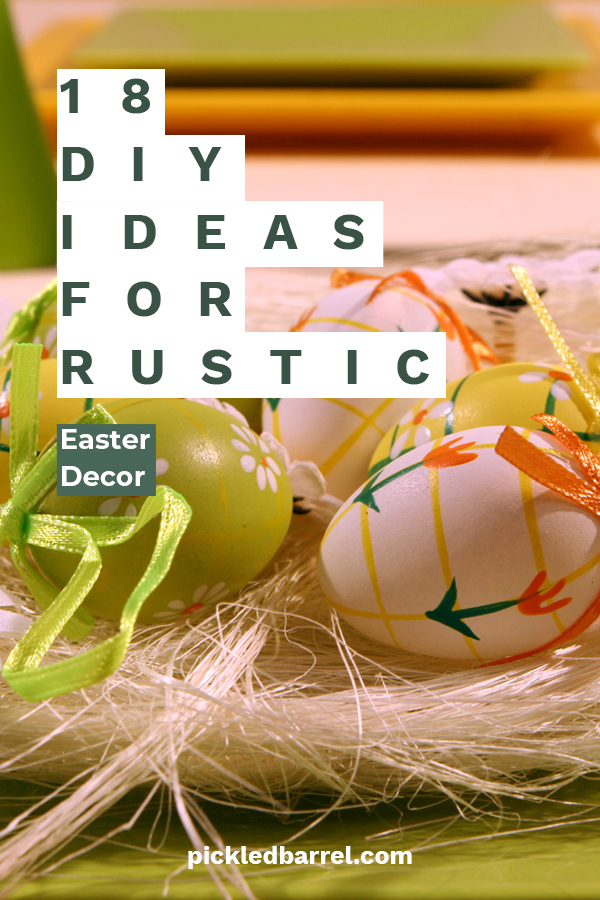 1. With dollar store plastic eggs, some jute, plus whatever lace and button embellishments you like, you can create these rustic Easter Eggs. They look awesome displayed in a vintage candy dish atop a bed of dried moss.
2. Here's a unique wreath idea that combines real grass and painted dollar store plastic eggs. Make it look even more rustic by aging the frame with a little sandpaper.
3. Put those grade school paper mache skills to work and create a rustic twine Easter Egg, or two or three.
4. For a great rustic centerpiece, turn a mason jar into a Bird's Nest Vase like this one. Just wrap angel hair grapevine from your local craft store around a mason jar, and wire it to help it stay in place.
5. I love this idea! Craftberry Bush shows you how to create your own realistic bird's nest for part of your Easter décor.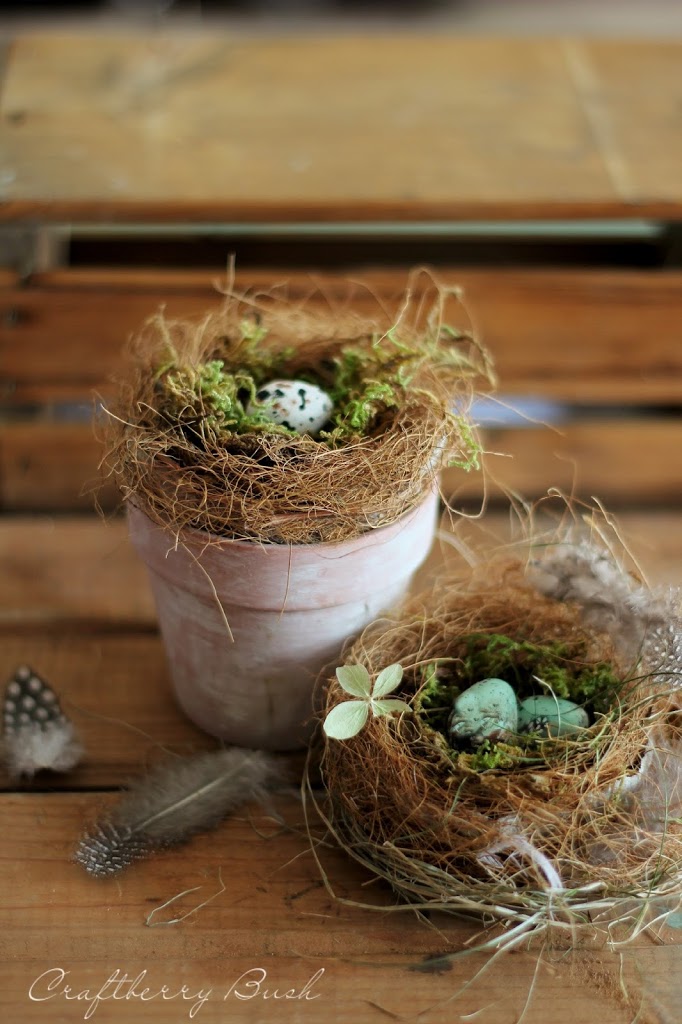 6. Go rustic for your kids' Easter baskets. Damask Love has a tutorial to help you make birch bark baskets that are simply adorable.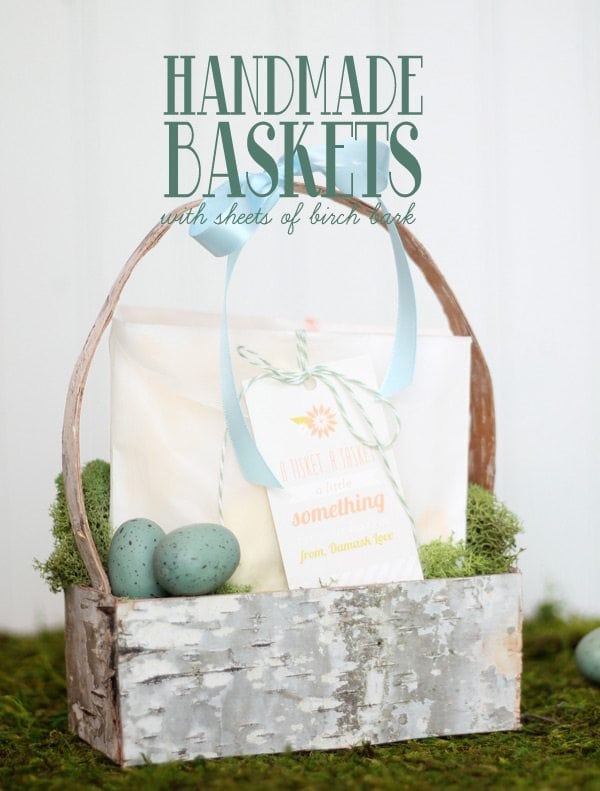 7. It's pretty easy to make these DIY Easter egg place marker cups for your Easter dinner table.
8. These DIY Marbleized pots are amazing! Learn how to make them over at Better Homes and Gardens.
9. Use an old birdcage for a rustic Easter centerpiece. Just cover the bottom portion of the cage with dried moss and tiny speckled eggs. It could also be adorned with burlap ribbon and a tiny bird from your local craft store.
10. Take this egg garland inspiration and make it more rustic by using natural brown, green and blue eggs.
11. Love this idea! Fill a two-tiered cake stand with nests and Easter eggs. It would look great as a centerpiece or displayed on your kitchen island.
12. Make a DIY rustic Easter egg tree with branches from your own backyard. Here, White English Blossoms are displayed in a glass vase. If you have Pussy Willow, those would also look amazing!
13. Use an old wooden crate to display tulips, Easter eggs and Hyacinths or other favorite Spring flowers.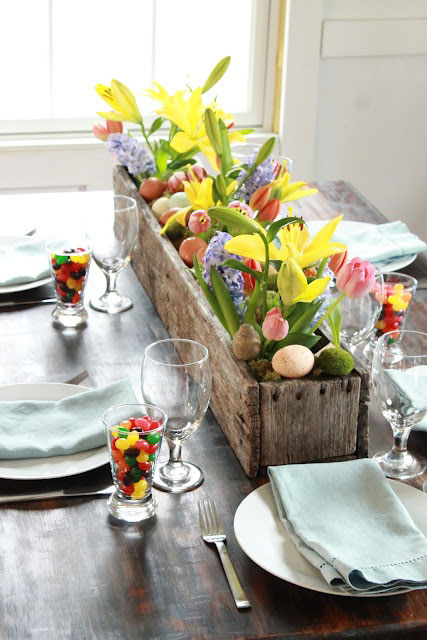 14. Combine an assortment of rustic Easter eggs in an antique wooden dough bowl. The eggs shown here are wrapped in jute, covered in moss, or decorated with glitter for an amazing mix of materials.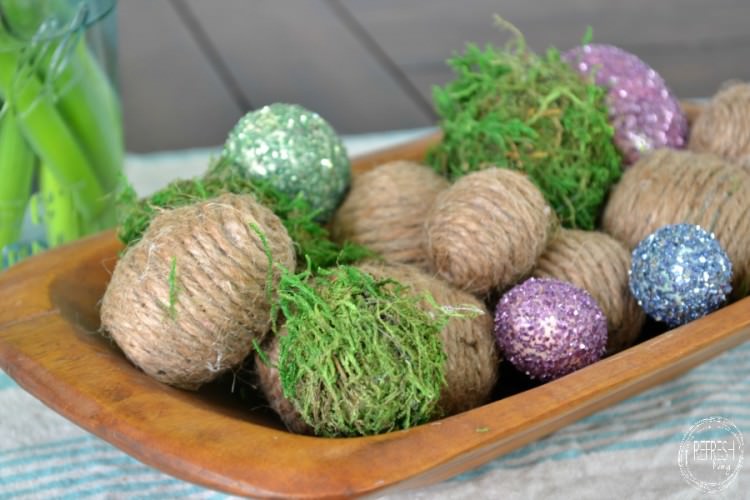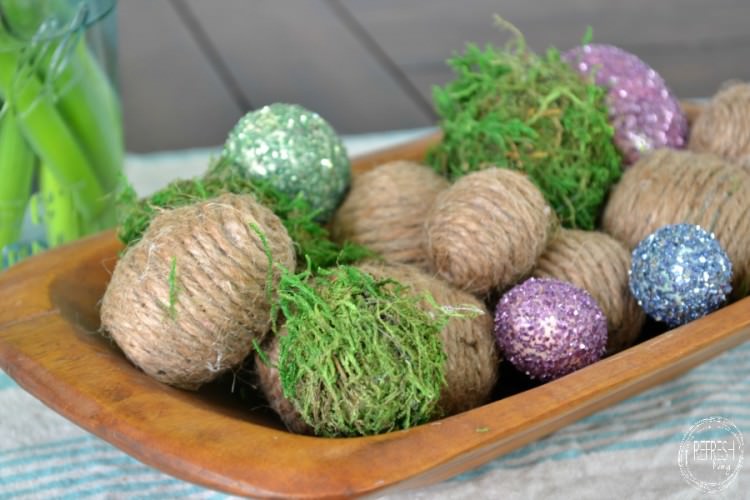 15. For a really rustic and unique look, try decorating eggs with scraps of denim!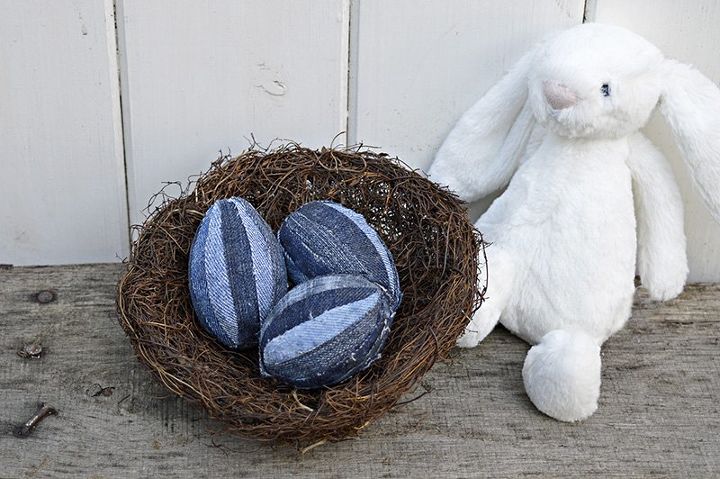 16. Love this rustic chic Easter party set up. Everything from the window decoration to the lace banner over burlap is perfect.
17. Use a simple white paint pen to decorate natural brown eggs. Rustic and beautiful!
18. You can actually make your own Robin's Egg Easter eggs. Display them in a rustic nest for an amazing centerpiece that will definitely be a conversation piece!