Here at Pickled Barrel, it's already been shown that you don't need new wood to make something amazing. Reclaimed wood definitely has a beauty you won't get with new wood, so it's worth keeping around! Check out these 10 ways you can decorate with reclaimed wood.
1.This restaurant in Austin shows that a wall of reclaimed wood is worth the trouble to put up. It provides a warm and inviting focal point for the whole space.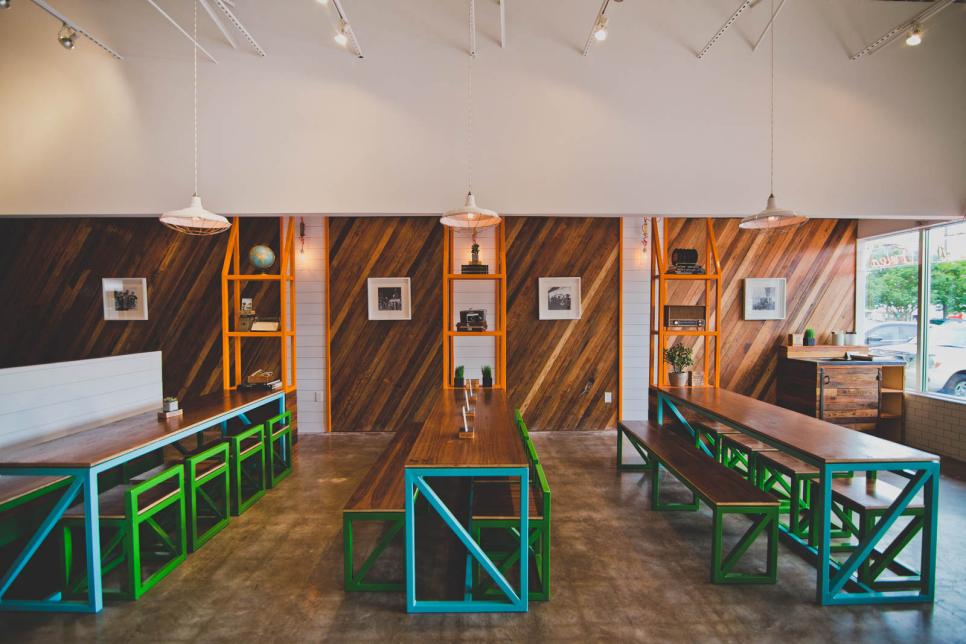 2. This rustic vanity is made from reclaimed wood, and it's gorgeous.
3. Everyone knows that reclaimed wood makes amazing barn doors for any space, and here's further proof of that!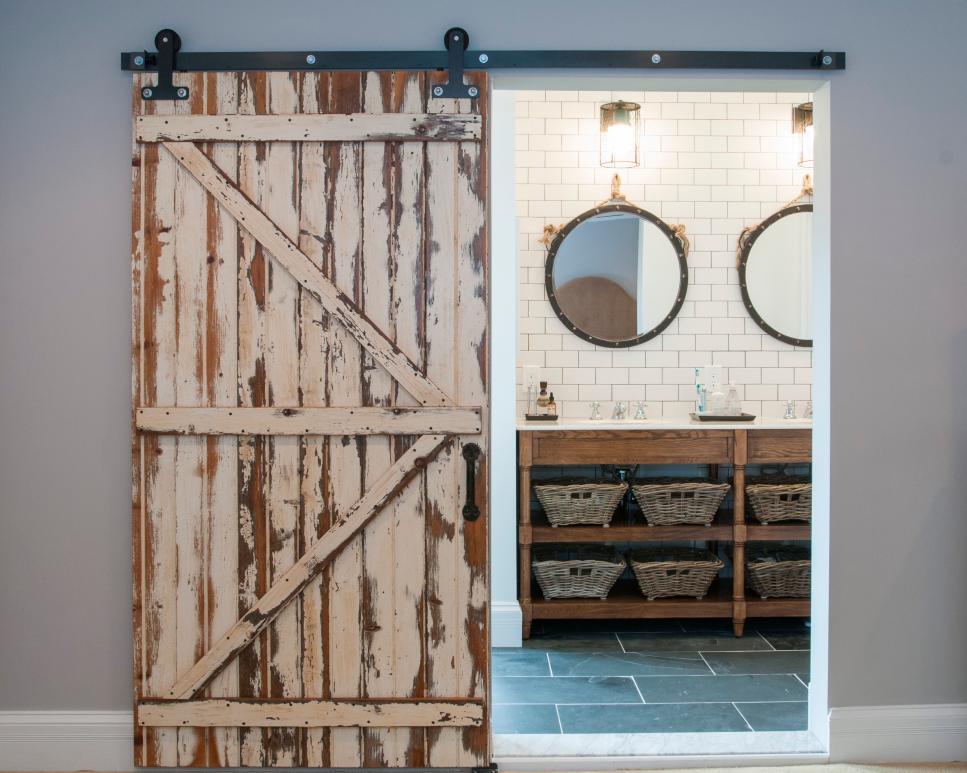 4. Instead of keeping it as flooring, use reclaimed wood on the ceiling for an unexpected design choice that'll have everyone looking up.
5. Reclaimed wood décor doesn't have to stay inside. You should definitely try it out in the garden. These reclaimed wood stepping "stones" make a wonderful rustic walkway.
6. Add reclaimed wood to frame out your canvas prints. It adds serious style, especially to these black-and-white prints.
7. Reclaimed wood can be made into any piece of furniture you can dream up. Here it is as a farmhouse-style dining table. This one is whitewashed, but it's an optional look.
8. Attach an entire reclaimed wood slab to a metal base for an eye-catching and unique dining table.
9. See this reclaimed wood staircase over at Bob Vila's website. It's certainly unique, and a definite focal point of the home.
10. Reclaimed wood can be laminated together to form a beautiful butcher block island or counter space.