I love fixer upper DIY projects, and I love HGTV's Fixer Upper. I know I'm not the only one! Joanna Gaines' interiors are simply farmhouse fabulous. Though I would love for Joanna to come and work her magic on a couple of my rooms, it's just not gonna happen. The good news is we can all create our own Fixer Upper-inspired home decor projects. Here are 10 you can do yourself!
1. Pair up a photo frame with some pieces of reclaimed wood, and you've got a Fixer Upper-inspired tray. I absolutely love this project!
2. Convert a Dutch tulip crate into an adorably rustic tray you can do any number of things with. Seriously, this is better than anything you could buy!
3. Joanna Gaines created a wood bead garland like this, and you can create one too. Use it in any room of the house. You'll find large wooden beads at Michaels, and jute at Dollar Tree.
4. Don't be afraid to tackle a shiplap wall. There's a tutorial link at the end of this post that will definitely help with your Fixer Upper DIY!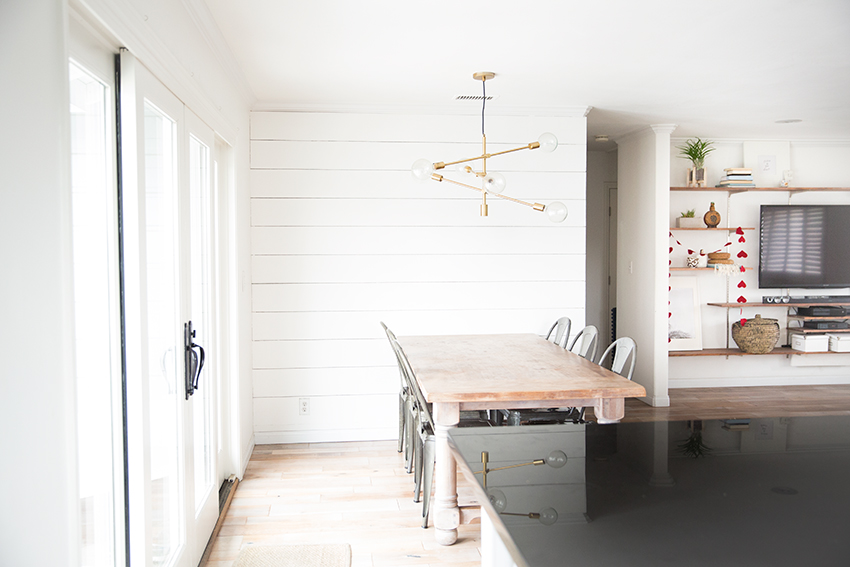 5. If you want Fixer Upper-inspired decor, don't leave out a farmhouse fab headboard. It's a fixer upper DIY project you can do. See our post for more on Rustic Headboards You Make in One Day.
6. Want to learn how to get a farmhouse finish on a wood table? It's pretty easy to do. Check out the link at the end of this post.
7. Every Fixer Upper-inspired home could benefit from a giant farmhouse-style chalkboard. It not only looks amazing, it helps keep everyone more organized.
8. This might be my favorite project on this list. A galvanized vintage honey extractor makes an excellent side table for a Fixer Upper-inspired DIY living room.
9. Farmhouse style + succulents? In a wreath? Count me in!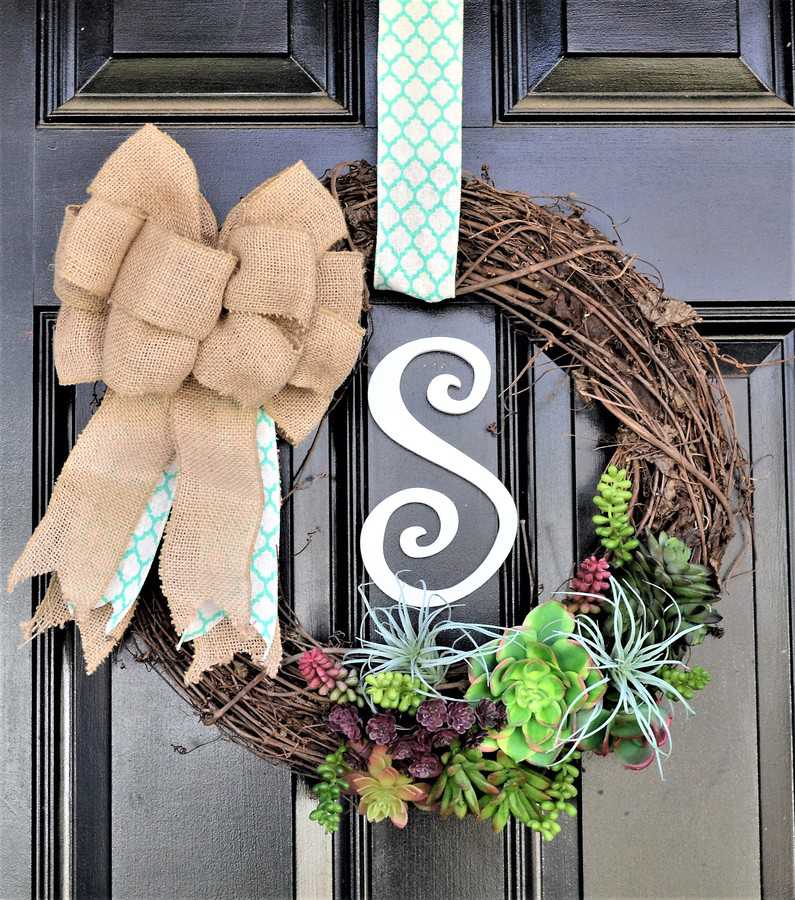 9. This would be one of the easiest Fixer Upper DIY projects you could do. And they're so cute!
10. To me, this leaf sphere looks reminiscent of an artichoke, and I love it. The zinc finish is faux, but no one will ever know unless you tell them.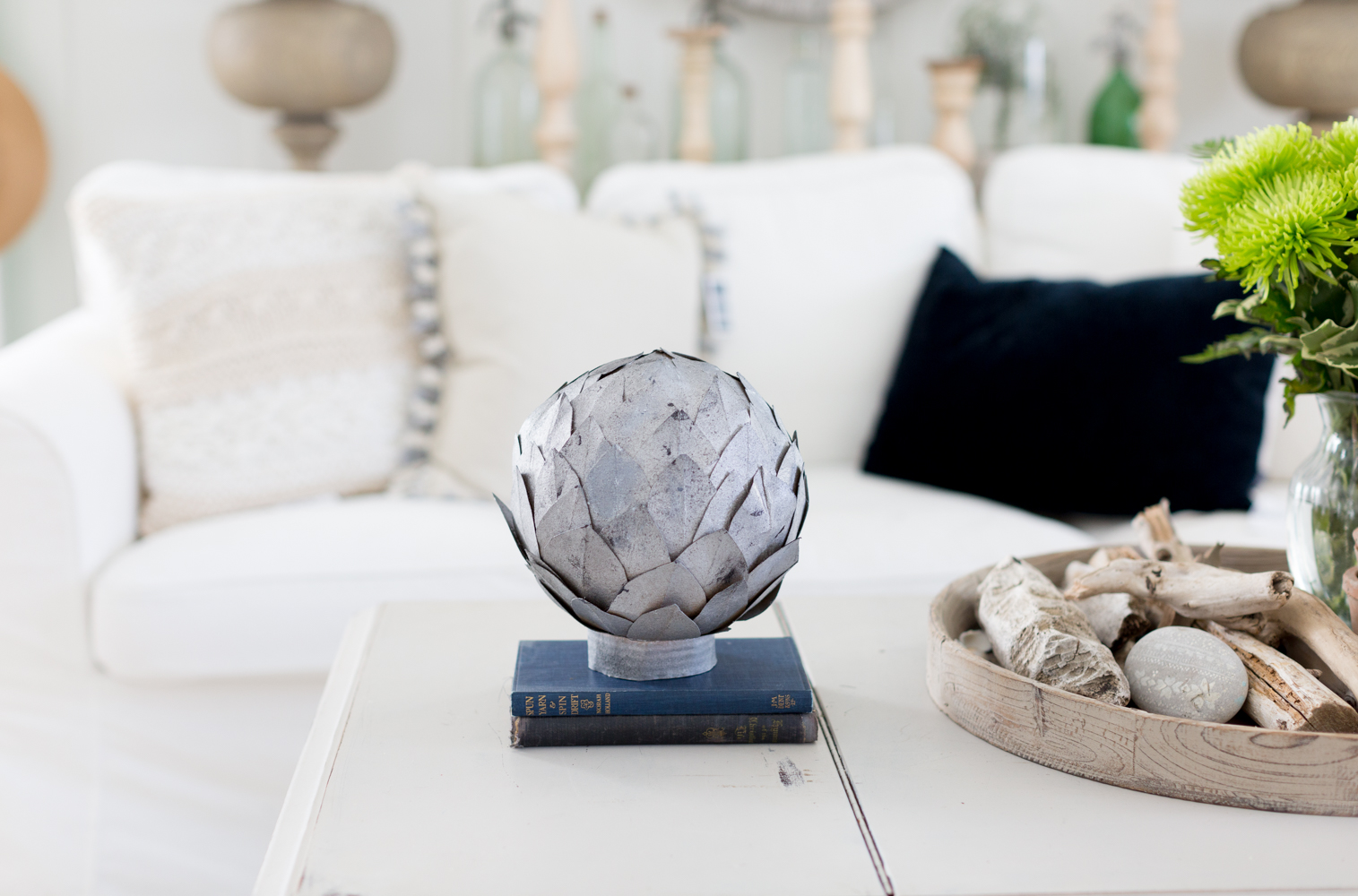 Here are the tutorial links for the fixer upper DIY projects featured in this post:
Anderson and Grant frame + reclaimed wood tray tutorial
Anderson and Grant Dutch tulip crate conversion
Little House of Four bead garland with jute tassels
Kristen Eldridge easy DIY shiplap wall
Refashionably Late DIY headboard transformation
Cherished Bliss how to get a farmhouse finish
Making it in the Mountains DIY large chalkboard
Finding Home Farms galvanized side table
Burlap and Blue succulent wreath
Simply Designing chevron arrow wall decor
Craftberry Bush faux zinc leaf sphere