Do you love glass blocks as much as I do? Today I'm going to show you why I love glass block crafts!
Glass blocks are simple, beautiful, and can be used in a myriad of ways. In case you didn't know, you can purchase glass blocks singly or in packs of 10 from Lowe's.
So what are some of the crafts you can make with glass blocks? Here are some ideas to get you started.
Ideas For Glass Block Crafts
Christmas
Use a diamond core drill bit to drill a hole in one side of a glass block. Once there is a hole to access the inside of the block, you are free to insert a string of fairy lights or white Christmas lights, or whatever you desire.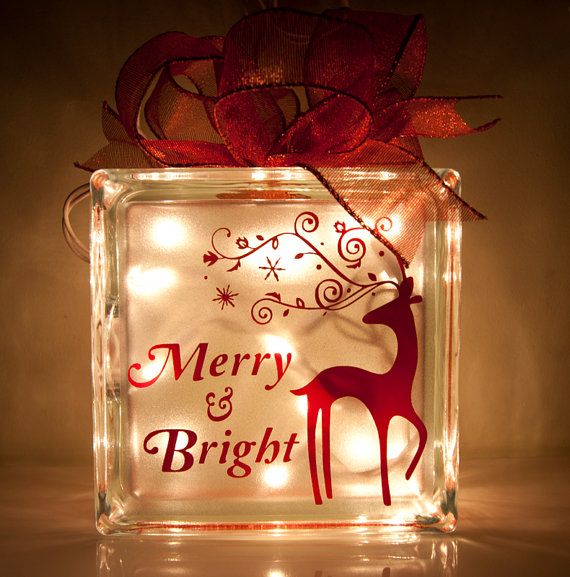 Dress up a glass block by adding glitter to the outside. Paint a thin layer of Mod Podge on the two large sides of the block. While the Mod Podge is still wet, sprinkle glitter over the block. You can do a little or a lot, and silver glitter is especially pretty!
Vinyl Designs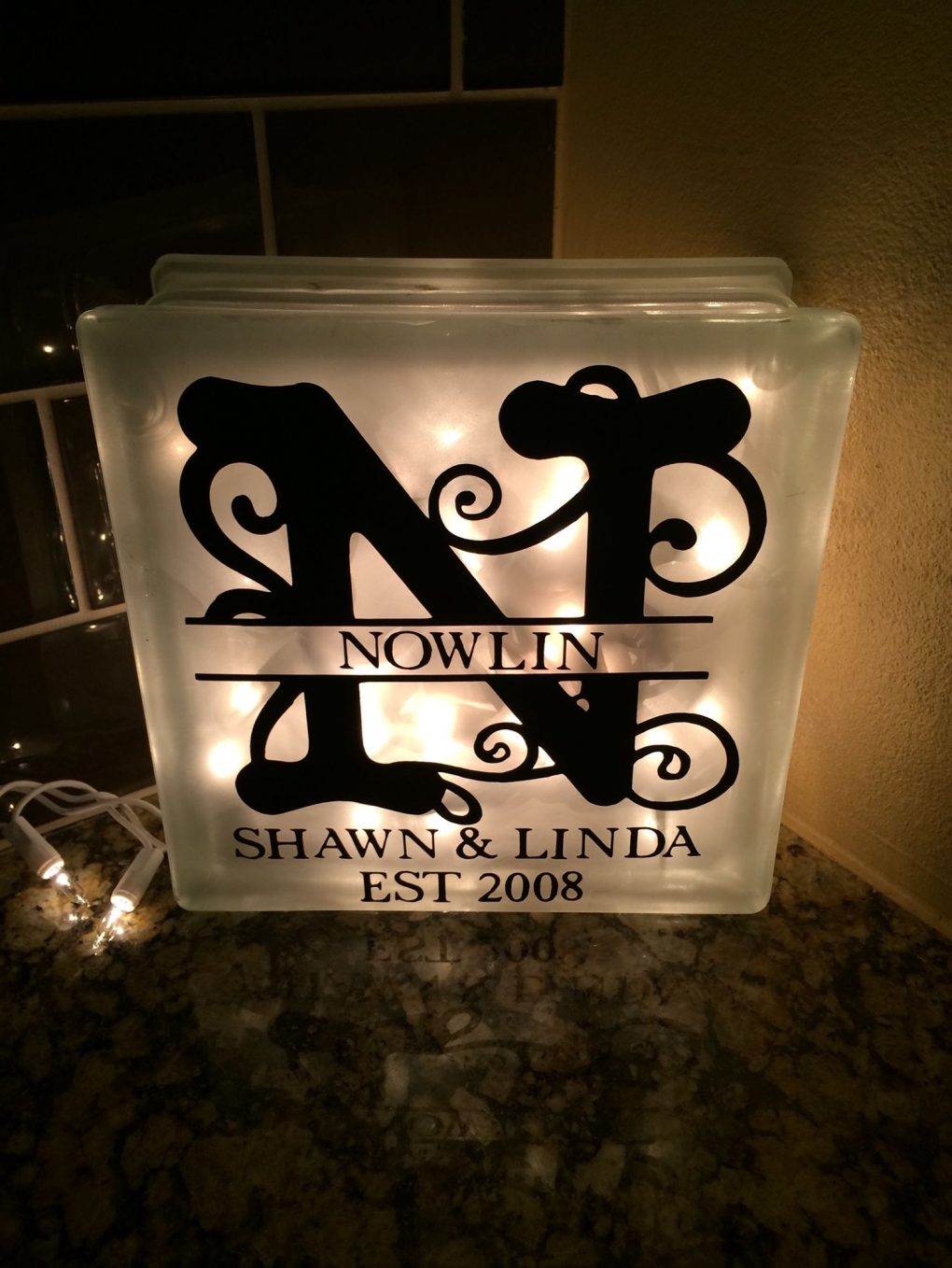 Add letters or words to a glass block with vinyl lettering. If you have a Cricut machine, it's easy to make the letters you need and customize them however you want. These make for fun home decor or to give as gifts.
Home Decor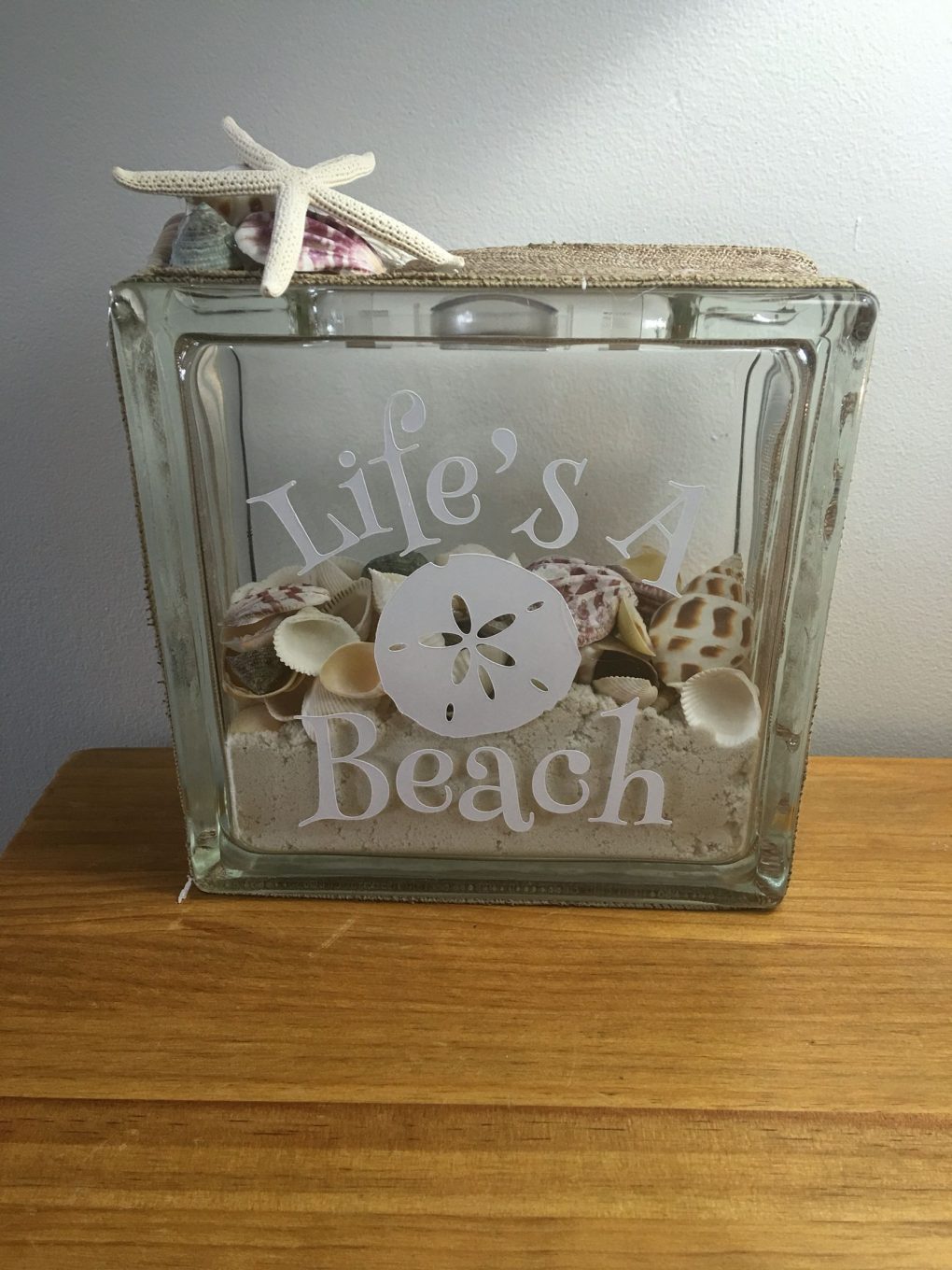 Paint the outside of a glass block with beachy designs or use a vinyl design after drilling a large hole in the top. Insert some glass rocks in the bottom, fill with water, and now you can add a couple of goldfish to your custom fishbowl!
Instead of glass rocks, water and goldfish, add some sand and seashells to the inside of your glass block. It's a fun way to show off the seashells from your last beach vacation.
DIY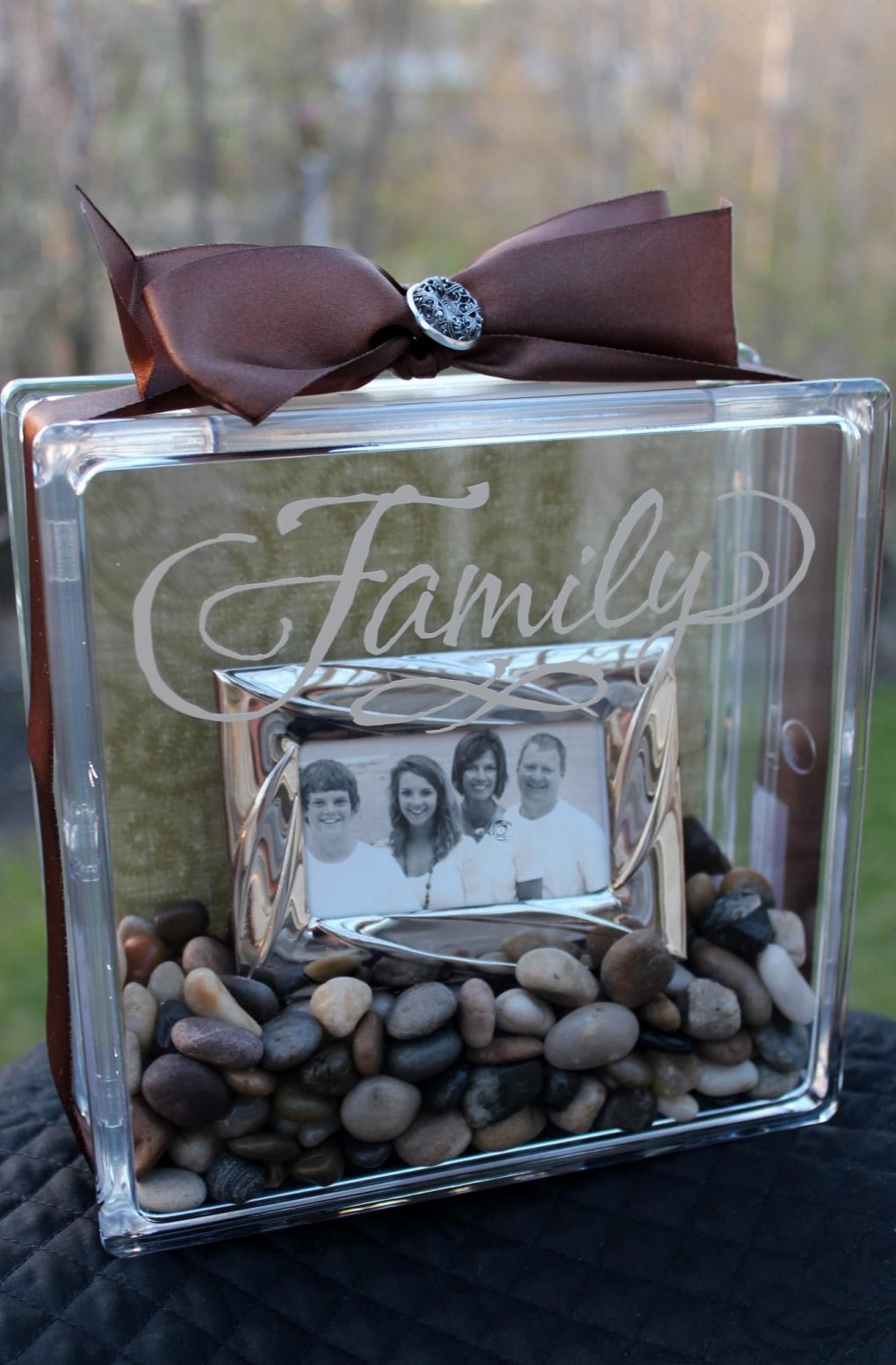 Fill the block with small pebbles, and insert a framed family photo. Or, use some more Mod Podge to adhere a family picture to the outside of a glass block. Insert some lights inside the block to really highlight the photo.