Winter will soon be upon us. Time to think twice about your daily run to the coffee shop! Why continue to do it, especially on snowy days, when you could make an awesome bar at home? Here are some great tips to help you make the shift from your local coffee shop to amazing coffee right at home. You will love these DIY coffee bar ideas!
DIY Coffee Bar Ideas
Scour local thrift shops for a vintage cart, and then upcycle it into a charming coffee bar that will fit snugly into any kitchen corner. I would paint it in a lovely pop of color, such as robin's egg blue.
Open shelving easily converts to a conversation-worthy coffee bar. There's lots of room to hold everything you need to make the perfect cup plus they are so trendy!
Even an unused corner can be turned into a small, but useful, coffee-dedicated space. A decorative tray corrals all your coffee-making supplies. The sign is perfect!
Joanna Gaines put together an awe-inspiring coffee bar with a chalkboard wall on Fixer Upper. You can totally duplicate this look at home with a can of chalkboard paint and some floating wood shelves!
Even a small wall in the kitchen is enough space for a cute little coffee bar with all the necessaries. Just use a cute table and wall shelf to help pull it together.
At Farm Fresh Vintage Finds, see a tutorial on how to construct a farmhouse-style coffee bar from scratch. It's really easy to make and will look so good!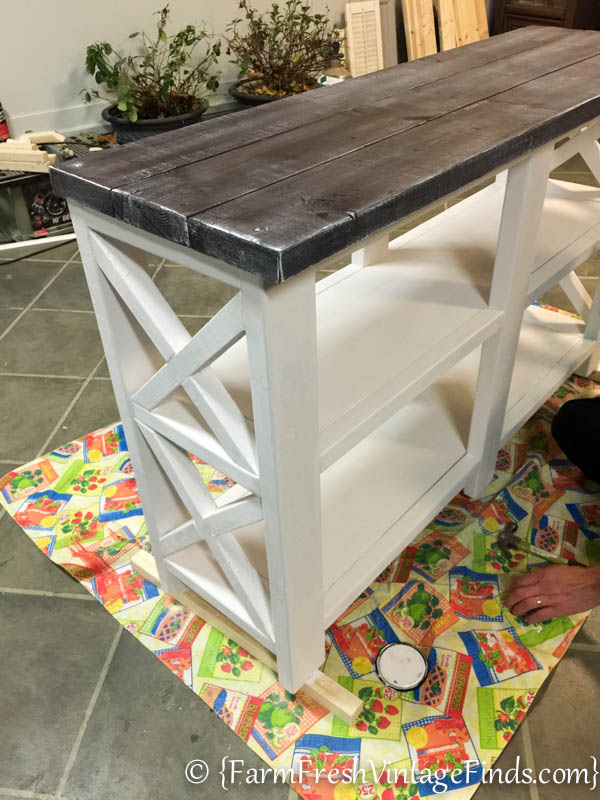 Try collecting and displaying vintage coffee and tea tins to make your home coffee bar truly unique and captivating. Don't they look so cute?
Are you looking for more coffee bar ideas? Check out this post on built-in kitchen coffee bar ideas!