Easter morning is a special time and deserves a special breakfast, don't you think? I think it does, so I've put together a list of 8 delicious recipes for Easter breakfast that will help you celebrate the morning in delicious style. Once you get to the end of the post, you'll find the links to connect you with all the recipes featured. Here we go!
1.Oh my! These fluffy Bunny pancakes are almost too cute to eat! The pancakes are made from scratch. Decorate the cooked pancakes with shredded coconut, chocolate chips, banana slices and strawberry hearts.
2. Some of us are all about easy, so here's an easy bagel breakfast idea. Spread each half of a bagel with cream cheese. Add apple ears, banana faces and chocolate chip eyes. Finish off your bunny twins with strawberry bows and ties. So cute!
3. These little cuties are Easter Egg Breakfast Popsicles. They are made with yogurt, granola and berries blended together and frozen in an egg-shaped mold. It's basically a smoothie on a stick! Check out this silicone Easter egg mold at Amazon if you don't have one.
4. With just a little extra effort, you can make your regular bacon and scrambled eggs extra special for Easter. Serve it with orange juice in cute Easter mugs from Dollar Tree.
5. My family loves breakfast casseroles on special days. Here's a delicious Easter Breakfast Casserole sure to please the family! The good news is, you can prep it the night before and refrigerate overnight. In the morning, just set the casserole in the oven to bake before everyone gets up.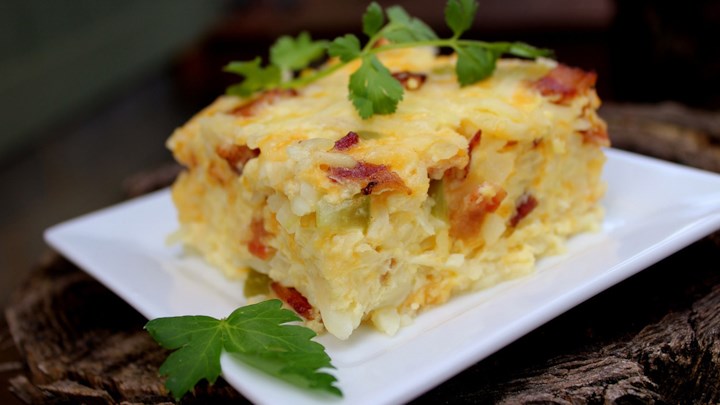 6. Quiche is a great option for Easter breakfast or brunch. The addition of asparagus spears on top makes it look festive.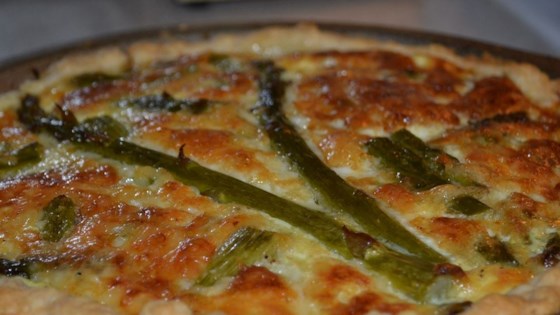 7. Here's another recipe you can prep ahead of time so that Easter morning is more relaxed. Orange Pecan French Toast looks so delicious!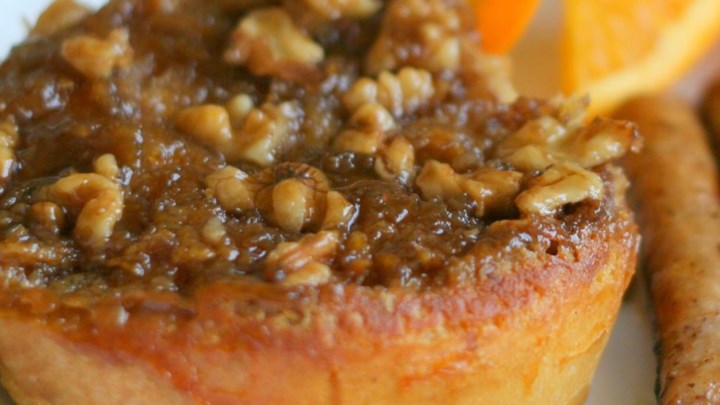 8. Pull-Apart Easter Blossom Bread is the perfect accompaniment to a hard-boiled egg or two and a glass of fresh squeezed juice. If you want something that looks spectacular, this bread will do the trick!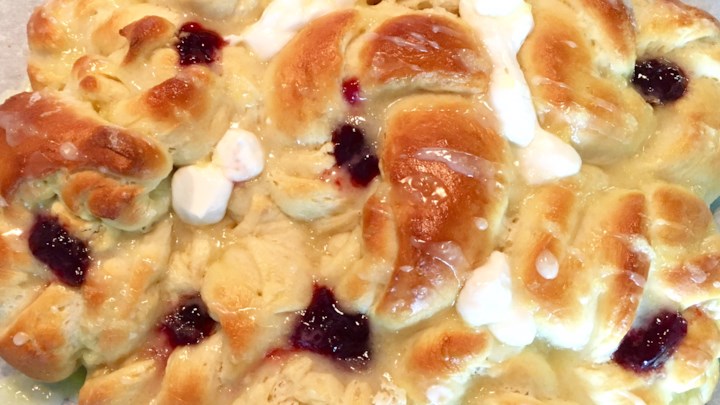 Click on the links to find all the recipes featured in this post:
Taste of Home Fluffy Bunny Pancakes
Handmade Charlotte Easy Breakfast Bagel Bunnies
Eats Amazing Easter Egg Breakfast Popsicles
Worth Pinning Easter bunny bacon & eggs
All Recipes Easter Breakfast Casserole
All Recipes Asparagus Quiche
All Recipes Orange Pecan French Toast
All Recipes Pull-Apart Easter Blossom Bread