Wine cork coaster crafts are popular on Pinterest, have you noticed? It's because they're fun to make! And for those who have a large collection of wine corks saved, wine cork coaster crafts are a great way to upcycle them into something usable. Not to mention, cork coasters have that rustic appeal I love!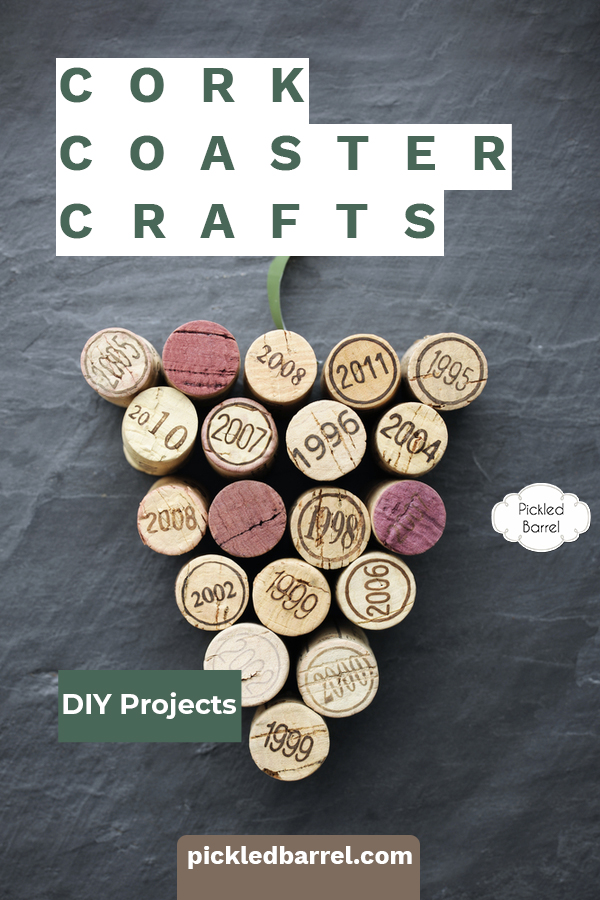 4 Wine Cork Coaster Crafts To Inspire You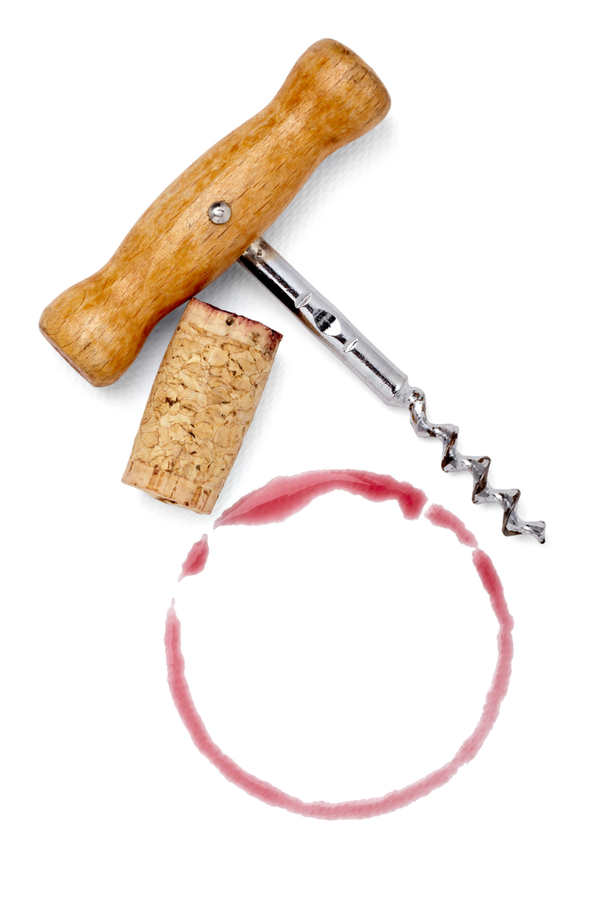 1. Simple Cork Coasters
You don't have to be a wine drinker to make some cork coaster crafts–buy a bag of 250 wine corks from around the world at Amazon. For the simplest design, just hot glue the corks to a cork mat from end to end as you see in the pic above. The fun part is to arrange the corks with the most interesting designs facing up. That makes your cork coasters fun to look at!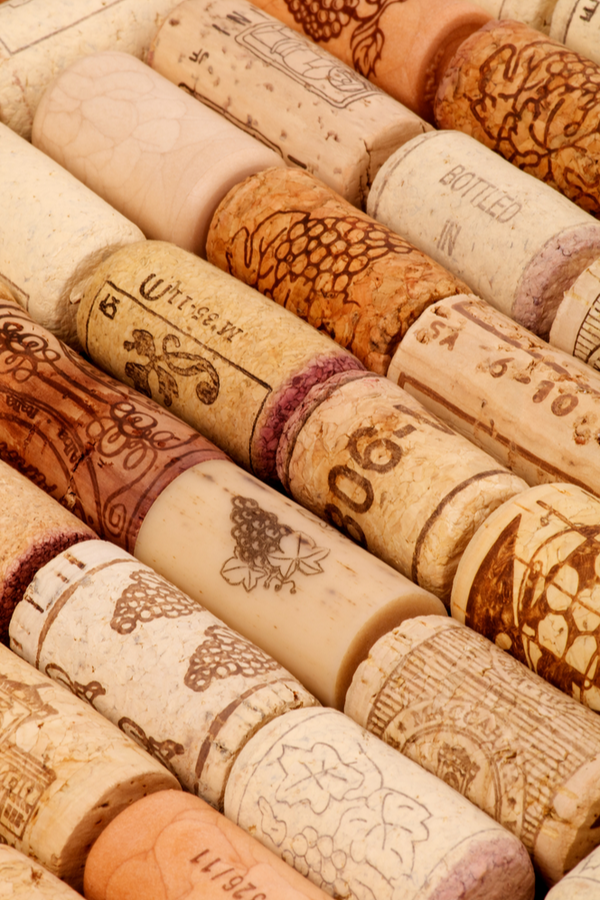 2. Heart-shaped Cork Coasters
Cork mats make great backing for coasters, but you can make cork coasters without it. For a heart-shaped cork coaster, stand the wine corks upright. Arrange them in a heart as you see above. Once you are satisfied with the size and shape, hot glue the corks together. Glue them by one until your coaster is stable. Bonus: make the heart larger and you have a trivet for your kitchen!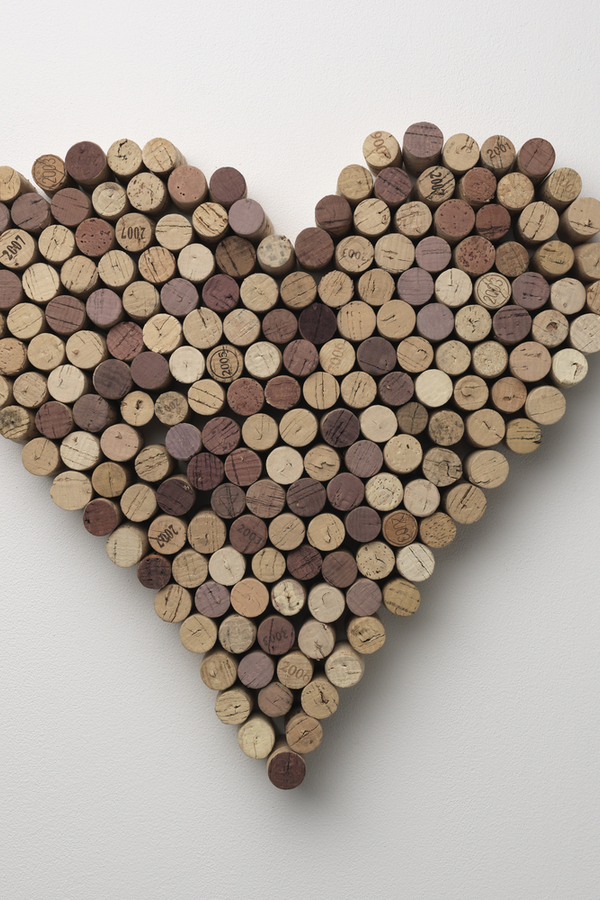 3. A Bunch of Grapes
If you are a wine drinker, what's a better coaster for your nightly glass of wine than a bunch of grapes? The great thing about using the wine corks in an upright position is that you can make a variety of fun shapes for your coasters. Just use your imagination!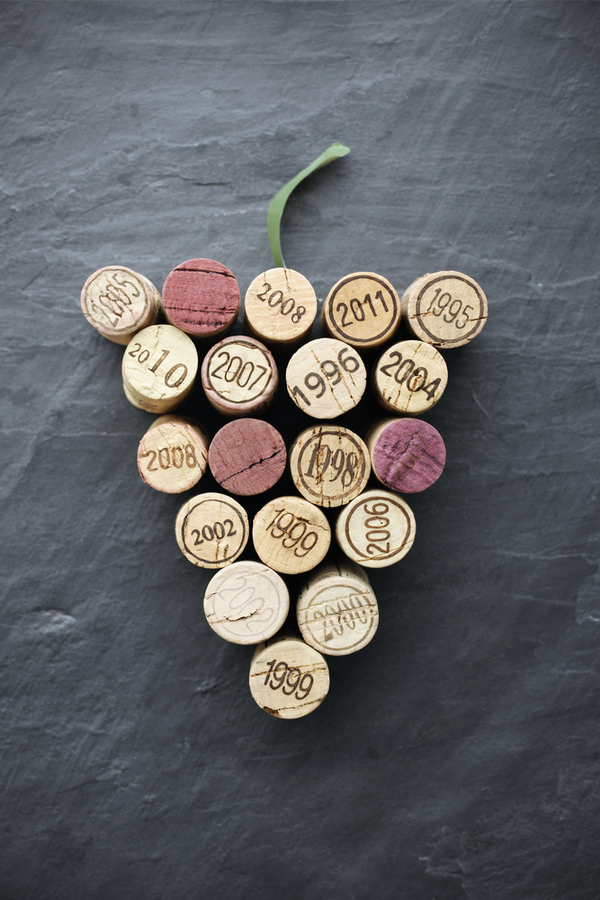 4. Cork Coaster Frame
For a really unique coaster, arrange wine corks in a frame shape on a cork mat or other secure backing. You can arrange the corks vertically or horizontally, or a mix of both. Put a picture inside your frame. Cut an acrylic plexiglass sheet to fit over the entire coaster frame, and secure it to the wine corks with a clear super glue. The plexiglass sheet provides a secure, flat surface for any beverage without hiding your pretty frame and picture.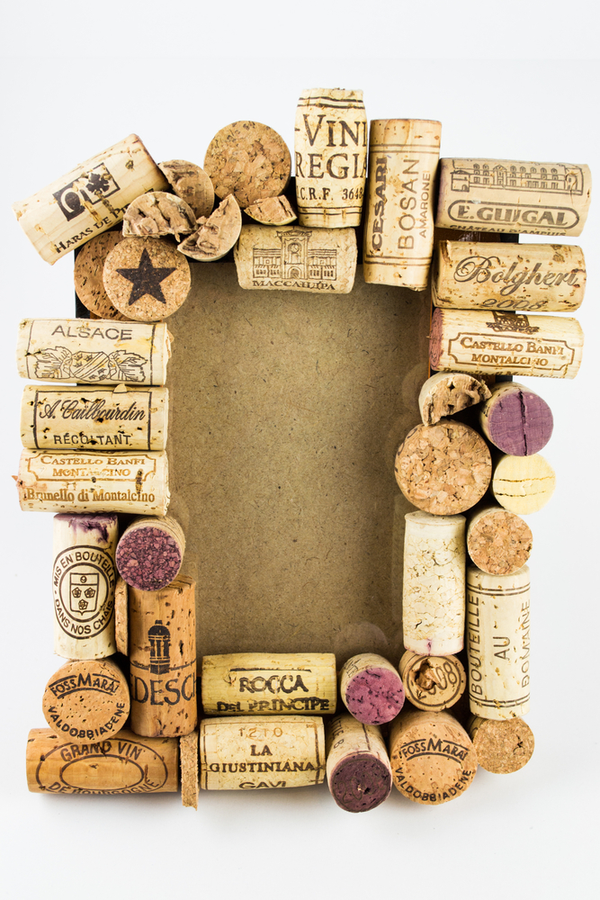 Ready for more upcycling projects? Don't miss 10 easy crafts for your old jeans!