Are you tired of your bathroom? Do you want to give it a much-needed makeover, but you're worried about the cost? Well, guess what? You can give that tired bathroom a good-looking update, even if you don't have a lot of money to spare. Let's show you some ideas for totally cheap ways to update your bathroom!
This powder room is a good illustration of a cheap but powerful update. Wall covering that only looks like wainscoting was added to the walls, and the top portion was painted a darker, rich color. Chrome fixtures, towel bars and shelving add flair, and the fancy mirror is the piece de resistance!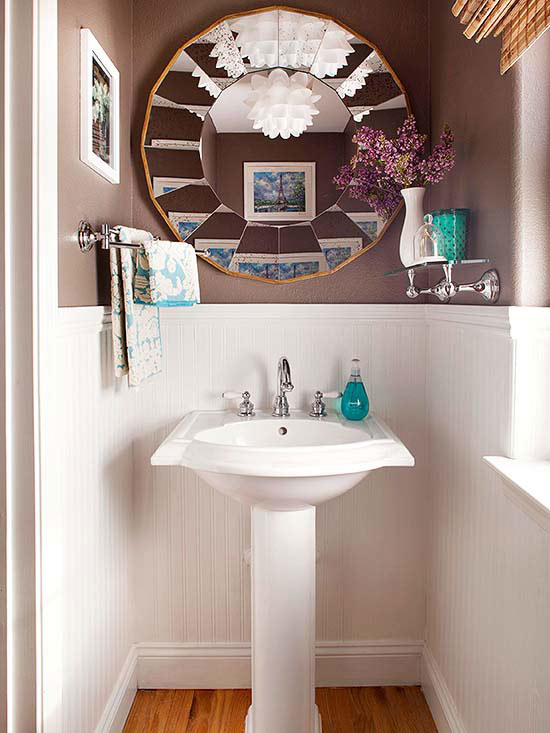 The only real update in this beautiful bathroom was the vanity. You won't believe how easy it is to repaint  or to re-stain a worn vanity. If the vanity was previously stained, take the time to sand it to remove the old stain before re-staining. A vanity that was already painted should be sanded to remove any gloss, then covered with primer before repainting. New door and drawer pulls are a plus if you can afford them. Once you're finished, it will totally look like new again, for cheap!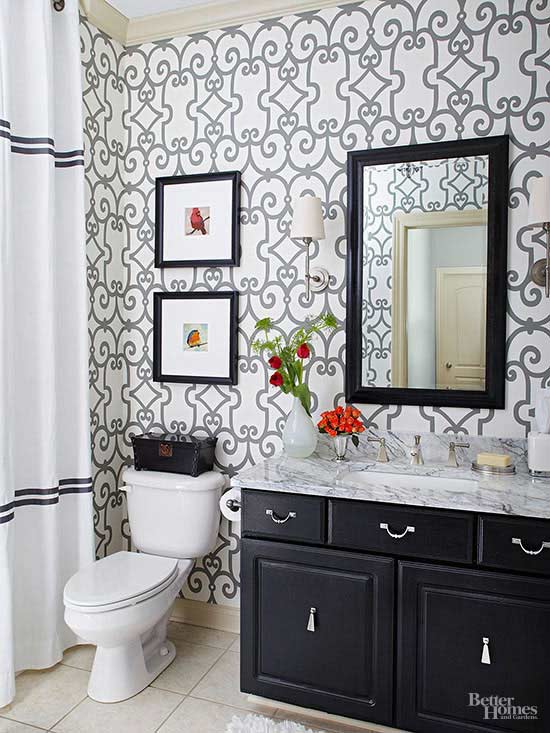 If all you really need do to is update the vanity, you can also try converting an old piece of furniture into a vanity. That's exactly what was done in this powder room. Cut outs can be made in existing tables, bureaus or dressers to easily accommodate a sink, faucets and plumbing. It certainly screams high class, but on a budget!