Are you in love with rustic décor? Well, there is no reason why your love of rustic décor can't continue throughout your home, including the laundry room. Click through the following slides to see some amazing DIY laundry room solutions for the rustic home.
The Inspired Hive shows us two solutions in one picture. First, the DIY rustic laundry room canvas, and then the genius ironing board rack made from iron hooks and reclaimed wood, which is probably one of my favorite rustic solutions for a laundry room.
The rustic laundry room at Knick of Time is just too good to be true! So many amazing rustic elements, including the tin ceiling, antique sign and reclaimed wood shelving.
Angie at Knick of Time blog also shows us her industrial pipe laundry bar for hanging clothes on, and offers free printables for rustic laundry room art. Seriously, thank you Angie!
Suzy at Worthington Court made a rustic shelf for her laundry room, perfect to conceal the 12″ space behind the washing machine and dryer that results from the dryer vent. It's genius!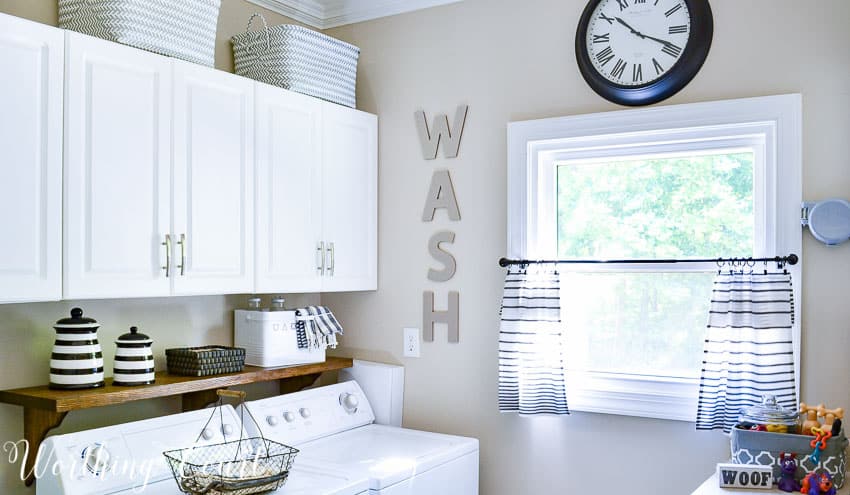 At Wilshire Collections, get inspired by this rustic pipe shelving for both the top of the washer and dryer pair, and the wall above. The shelf added to the top of the washer-dryer pair adds much-needed workspace.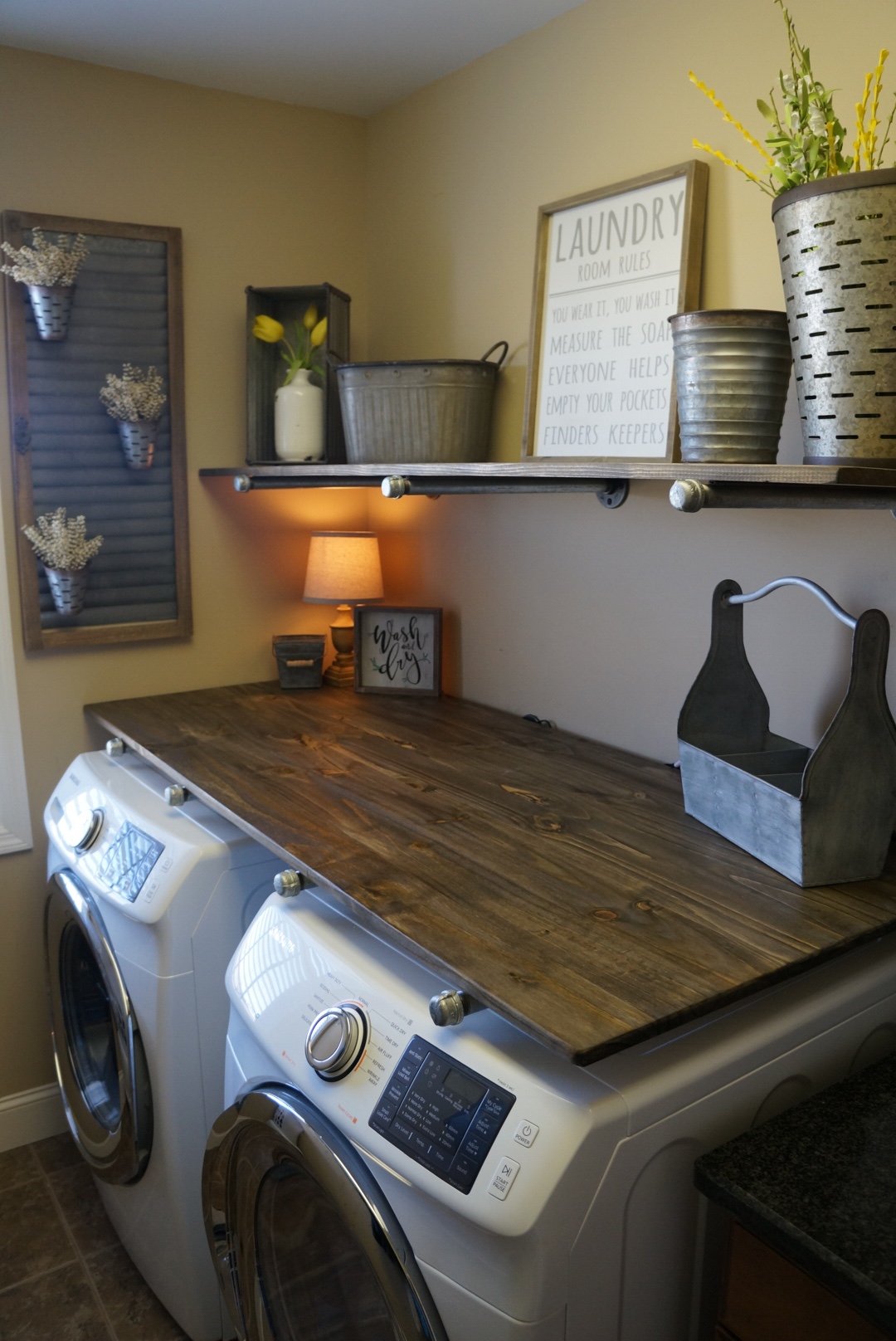 So much to love about this DIY rustic farmhouse laundry room from Twelve on Main! The shiplap walls, industrial lighting fixture, wire basketry, and farmhouse counter-height table are all perfect rustic accents. We could also mention the rustic two-tone wood shelving.