Rustic is warm, easy going and comfortable, but it doesn't need to be expensive. Here I'll show you 10 upcycled rustic DIY projects you're sure to want to try.
1.Visit the DIY Network to see how to build your own headboard from upcycled picket fencing set into a weathered lumber frame. The pickets are cut into smaller pieces, then cleaned and refinished in different ways to produce the variegated look.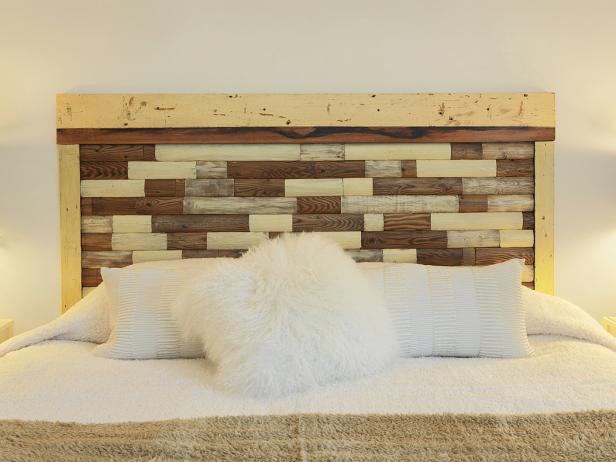 2. Build Something shows you how to save money on a bathroom vanity by building your own rustic open-shelved vanity that looks like you spent big bucks on it! You can easily start with old pine boards that you may have just hanging out in your shed waiting for a project like this to come along.
3. Another great upcycle project for the bath is to convert an old dresser into a vanity. It's completely doable, and just look at the great results you can get! Little Vintage Nest shows you how.
4. This rustic bench was made from an old headboard and bed frame found at a yard sale. Yard sale finds make wonderful upcycle projects!
5. Old windows also make awesome upcycle projects. Just look at this example of a beautiful mantel decorated by Lucy over at Craftberry Bush.
6. I really love the idea of using an old window to frame wedding pictures. It comes from The Hamby Home.
7. Here, an old wooden tool box is upcycled to a kitchen shelf system that is simple, yet adorably rustic.
8. One of the easiest rustic DIYs is to upcycle an old ladder into bathroom storage. It can certainly hold more towels than a single towel rod!
9. The pot rack in this kitchen used to be iron fencing. It's the perfect upcycle!
10. This Old House shows you how to turn old stair railings into lovely candlesticks.