IKEA furniture is known for being inexpensive and functional, which is a great thing. But did you know there are some great ways to customize your IKEA furniture and make it look as if you spent big bucks? Here are 14 ways to make IKEA furniture look expensive.
1.Here's a beautiful upholstered bench that started out as a plain IKEA bench, but you wouldn't know it! I love how classy it looks.
2. Glam up an IKEA console by applying gold leaf to the legs. It's an easy DIY with incredible results.
3. My Fabuless Life did a makeover to an IKEA Latt table and chairs. The paint-dipped legs make such a difference!
4. Here's an awesome idea from Place of My Taste: cover an IKEA buffet with reclaimed wood to give a warm, rustic look. I love this one!
5. An IKEA upgrade can be as simple as changing the knobs to agates, like Victoria Elizabeth Design did.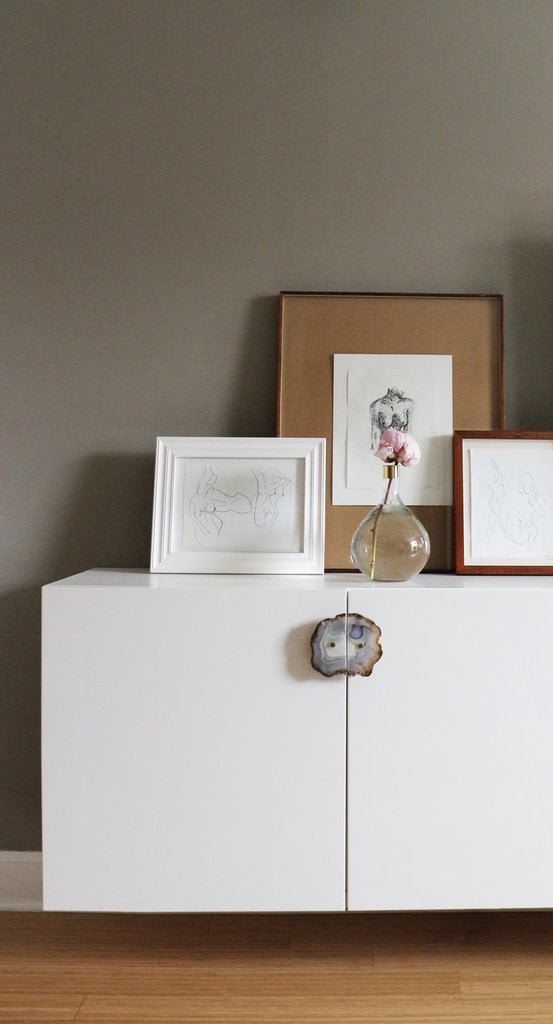 6. Many pieces from IKEA come unfinished, so adding a coat of stain can instantly elevate and customize it to your liking.
7. In a very expensive looking hack, the Makerista transformed IKEA bookshelves. She essentially made them look like built-ins by covering them with crown molding. Amazing!
8. Simply add new feet to an IKEA couch to give it an instant upgrade and a whole new look.
9. A Beautiful Mess shows you how to customize plain IKEA curtains with the addition of pom poms.
10. This IKEA upgrade coverts a plain "Ingo" table into a fabulous farmhouse table! See how you can do it at East Coast Creative.
11. In My Own Style elevated an IKEA dresser by converting it into a very useful rolling desk.
12. With three different IKEA furniture pieces, you can put together the ultimate kid's bed! This bed boasts a loft bed, a slide and a clubhouse in one.
13. The popular IKEA Lack table easily upgrades into a family game table with your family's favorite board games painted right on top.
14. A New Bloom teaches you how to turn an IKEA shelf unit into a beautiful vanity table.