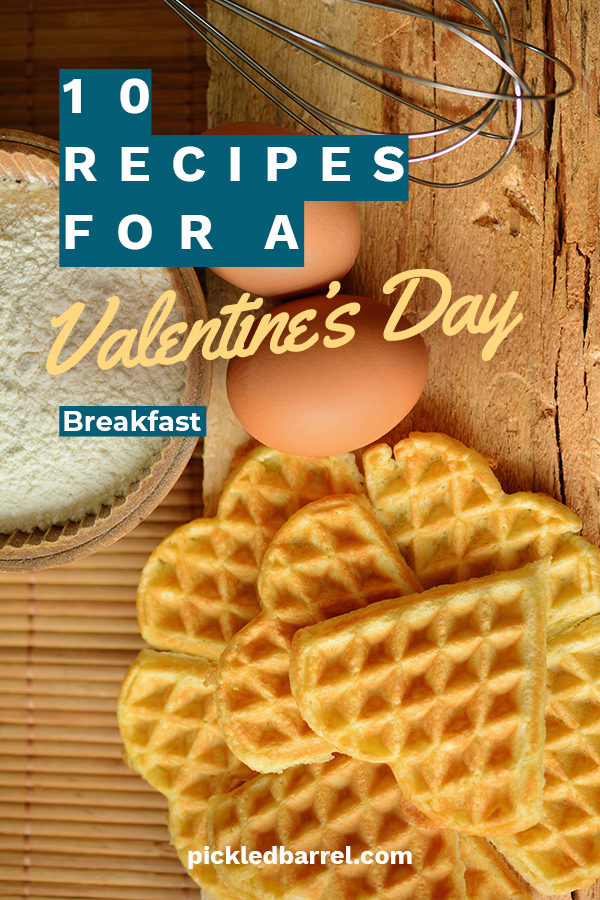 Valentines Day is approaching, and what better way to start the day than with a Valentines Day breakfast? The following recipes and ideas will help you kick off your Valentines Day in delicious style! You'll find the recipe links for each recipe pictured at the end of the post.
1.One of the simplest ways to make a statement with your Valentines Day breakfast is to reshape your traditional favorites. This is so easy to do with bacon! Shape it and then bake to keep the heart shape. It would be extra delicious sprinkled with brown sugar!
2. Put out a Valentines waffle bar to impress the whole entire family. If you don't have a heart-shaped waffle iron, it doesn't matter. It'll still look and taste delicious!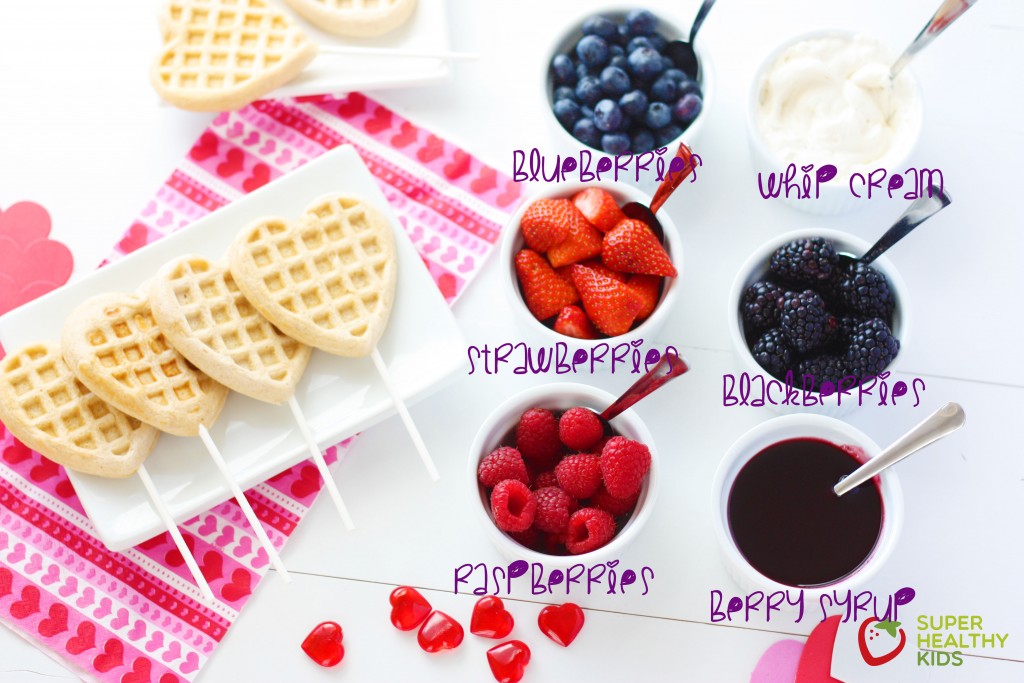 3. Another traditional breakfast staple that can easily be reshaped for Valentines Day is pancakes. Serve them with strawberry sauce and whipped cream.
4. To make it a little more special, try a special recipe like Strawberry-Banana Cheesecake pancakes. They look delicious!
5. Homemade Strawberries and Cream donuts? Yes! All you need is a donut pan and you can definitely do it!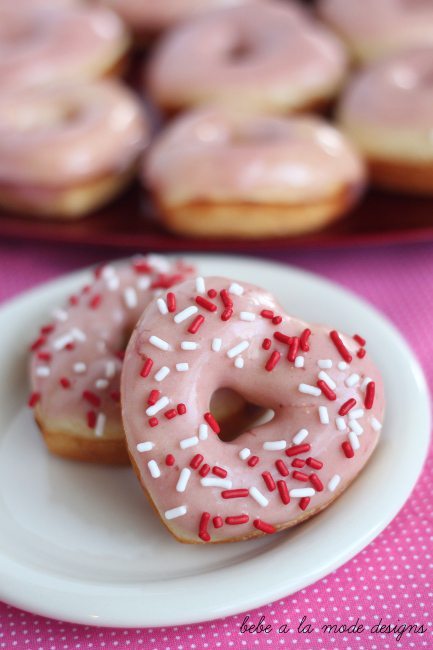 6. Serve your Valentine a cup of pink hot chocolate in bed. Now that'll get you some serious points!
7. If donuts aren't your thing, you can still make some adorable heart-shaped strawberry pastries instead.
8. Even something as simple as toast can be made extra special on Valentines Day.
9. For something really decadent, try Biscoff-stuffed French Toast. If you're a cookie butter fan, this is for you!
10. Bruschetta for breakfast? Yes! Just use cinnamon sugar, chopped fresh strawberries and tangy cream.
Recipe Links:
Strawberry-Banana Cheesecake Pancakes
Try these other yummy recipes:
12 Scrumptious Valentines Day Snacks
13 Delicious Non-Candy Valentines