Farmhouse home décor isn't going away anytime soon. If you haven't jumped on the bandwagon yet, there's still plenty of time. And if you need guidance on what the hottest trends in farmhouse décor are, I've got some ideas for you today. Check these out before you buy!
1. Copper farmhouse sinks are growing even more popular than white farmhouse sinks, believe it or not. If you love the character copper naturally acquires as it ages, then you are in luck.
2. Vintage lighting is definitely a hot trend in farmhouse décor. You can't go wrong with a triple pendant wood beam base with a bit of industrial flair.
3. Whether it's on a farmhouse throw or pillow, fringe is the newest hot trend in textiles.
4. Concrete is showing up in more farmhouse décor applications. One example is concrete planters. Your kitchen herb garden or regular house plants look amazing in concrete planters!
5. Farmhouse signs have been popular and there's no indication that will change anytime soon. Farmhouse signs come in a wide array of mediums, and you won't go wrong in using whatever appeals to you most.
6. Subway tiles in a kitchen backsplash are not as popular in farmhouse décor as they used to be. Instead, tiles with definite texture and color appeal are taking over. I personally love this mosaic tile in shades of gray.
7. Black and white color themes are longtime farmhouse décor faves. One way to bring in the black and white is to use a gingham check. These curtains are a great example!
8. Your farmhouse kitchen cannot be without a collection of colorful bowls. You'll find The Pioneer Woman collection here.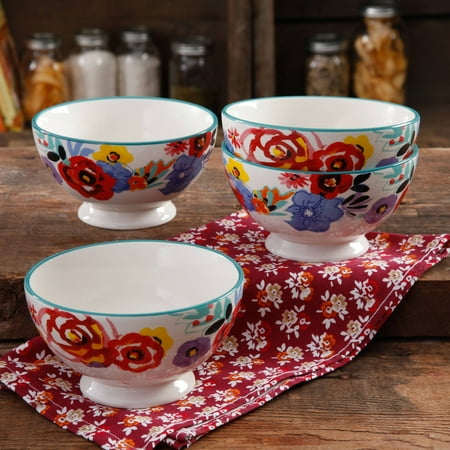 9. Thanks to Joanna Gaines and her "plant lady" style, houseplants are a huge trend in farmhouse décor, and still rising fast. Succulents are particularly popular because they are so easy to care for.
10. Farmhouse tables will never go out of style. Fortunately, you can even make your own as a DIY Pallet Farmhouse Table.
Inspiration for this post came from the following sites:
Mom Shopping Network Biggest Farmhouse Décor Trends
Twelve on Main Best Farmhouse backsplashes