Today's post is all about home upgrades on a budget. Specifically, some great home upgrades you can DIY that cost less than $50. There are some upgrades on this list that you may not have thought of, so stick around! Your home will thank you for it!
Home Upgrades On A Budget
1.Get a can of copper metallic spray paint, and give your mailbox a serious upgrade. Talk about boosting your curb appeal!
2. Paint is an easy way to make home upgrades on a budget. Your front door is just one example. A fresh coat of paint is another way to give your home an instant boost of curb appeal!
3. Would you believe you can actually give your countertops a faux granite look with an adhesive film? You really can!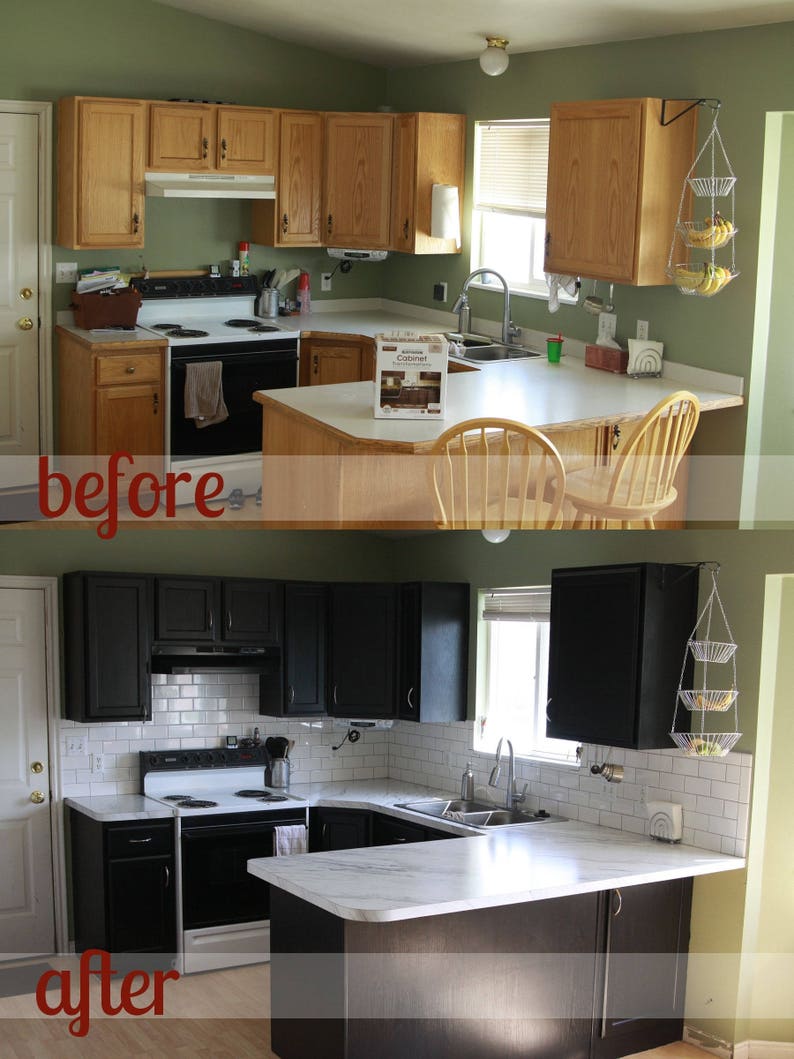 4. Upgrade your plain light switch covers by adding a simple frame from your local dollar store. I never would have thought of this myself, but it looks pretty amazing! All you do is remove the switch plate, glue it inside a 5×7 frame, and paint the entire thing for uniformity.
More Home Upgrades You Can Do On A Budget
5. Upgrade old brass doorknobs in your home with a can of matte black spray paint. This is really helpful if the doorknobs in your home don't match. Give them all a uniform look without spending a ton of money.
6. Do you want to make a statement on a budget? Try painting the ceiling in your dining room an unexpected color such as this pink. This is elegance on a budget!
7. Are you seeing just what greatness you can achieve with spray paint? Because you can also upgrade your heating vents for a lot less than buying new ones!
8. Houseplants give your interiors an instant upgrade. There's just something so appealing about plants, and they won't break the bank. Just purchase as many as you can. Place them around the room to maximize their impact.
9. Consider using oversized pillows to add a more plush look to your living room decor. Look at your local thrift shop for cheap pillows. Sew your own or buy new covers to make the thrifted pillows fit your decor.
10. Update your cabinet hardware. This is one of the easiest ways to add some pizzazz to a boring kitchen.
Looking for more home upgrades you can do on a budget? See 14 ways to make IKEA furniture look expensive!