Accent pieces are an important part of your home décor. It doesn't really matter what your overall style is, because the right accent pieces are those that speak to you. Here are 10 examples of DIY accents that will bring warmth to any space inside your home.
I've seen this plank-walled reading nook before, and it still appeals to me for the warmth the wood brings to the space. A plain wall just wouldn't be the same!
2. Bring instant warmth to a kitchen shelf, table or island space with these DIY painted mason jars. They are easy to make and so cute!
3. You can't beat candles for the warmth they bring to any space, and these are just that much better with reclaimed wood and mason jars to hold them.
4. Warm and rustic define this DIY tree trunk side table. Anytime you bring in a little of the outdoors, you create warmth.
5. A ladder towel rack is a much warmer alternative to those cold metal towel racks in the bath. Here's how you can make your own.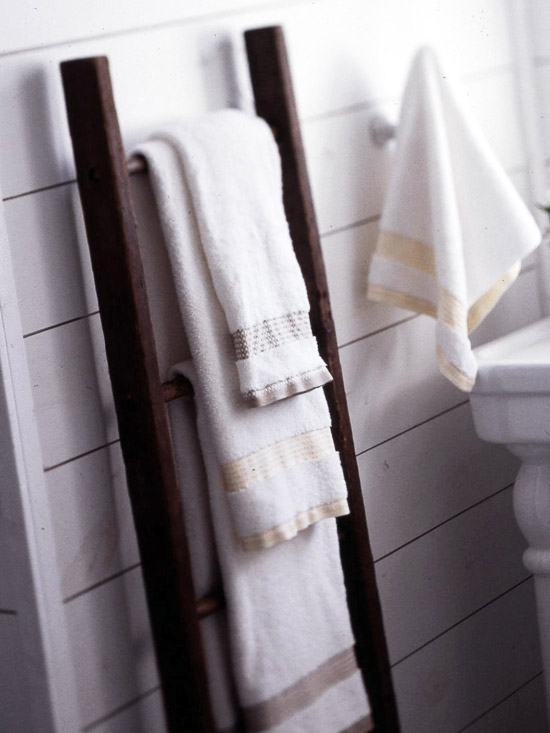 6. Warm up a basic mirror by framing it with rustic wood planks. It's an easy DIY that you can do in a few hours.
7. Another example of bringing a little of the warmth of the outdoors in is with these DIY twig votive candle holders.
8. A reclaimed wood headboard is an amazing way to warm up a master bedroom!
9. A great way to warm up a stone fireplace is to add a rustic wood mantel. Over at Remodelaholic, they'll show you how.
10. Give a table lamp a rustic, warmed up look by wrapping the base with rope. Yep, it's really that easy!