It's no secret that we love all things rustic here at Pickled Barrel, so of course that means fall just might be our favorite season. Today we have a look at some fabulously rustic fall DIY wreaths for your mantel. Sometimes all you need is the right inspiration to take a project and turn it into something wonderful. That inspiration is probably in this post. Get ready to make your own rustic fall DIY wreath!
Rustic Fall DIY Wreaths For Your Mantel
Before we get started with the amazing inspiration we've got for you today, know that everything you need to create the perfect DIY wreath is available at Michaels. From wreath forms made of foam, grapevine or wire to all the fabulous fall florals you could want–Michaels has it all. And for a more inexpensive option, wreath forms and silk florals are also available at Dollar Tree.
Now for some rustic fall DIY wreaths!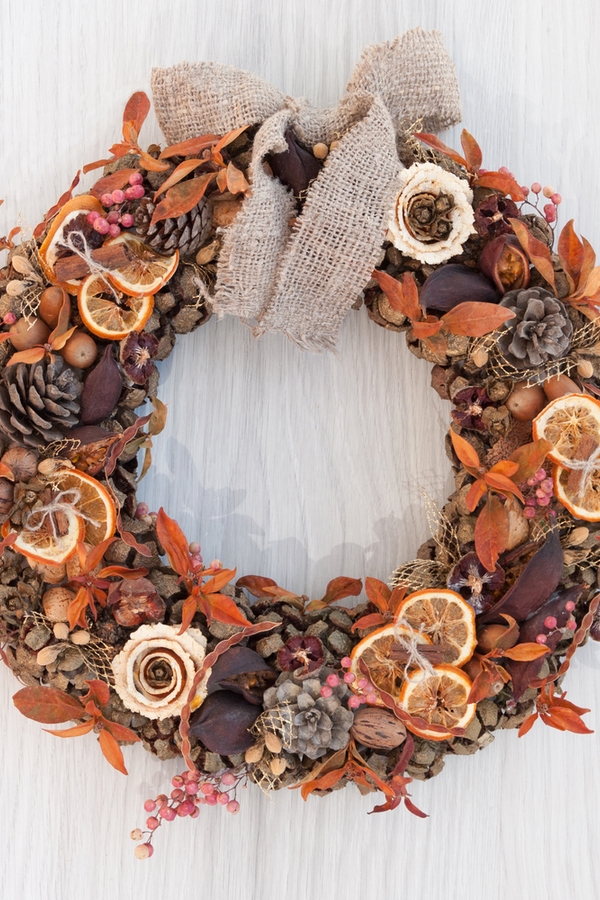 We don't think you can get much more rustic than a wreath covered with nature's most rustic offerings. Pine cones, berries, nuts and dried citrus slices make the most amazing combination! Dried flowers, cinnamon sticks and burlap, as well as a few fall leaves, work together complete the look. This is our favorite rustic fall DIY wreath of this list. Everything shown is easily hot glued to a foam wreath form. Are you going to try one?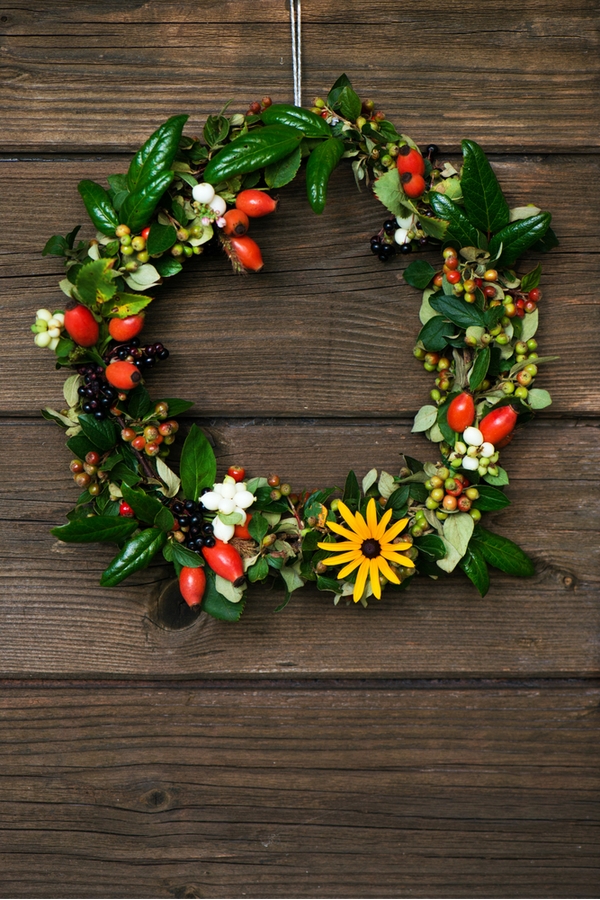 Fruits, berries and fall flowers are another beautiful combination for a rustic fall wreath. These are attached to a wire wreath form, giving this wreath a "less is more" type of look. If big, full wreaths aren't your favorite, this one is for you!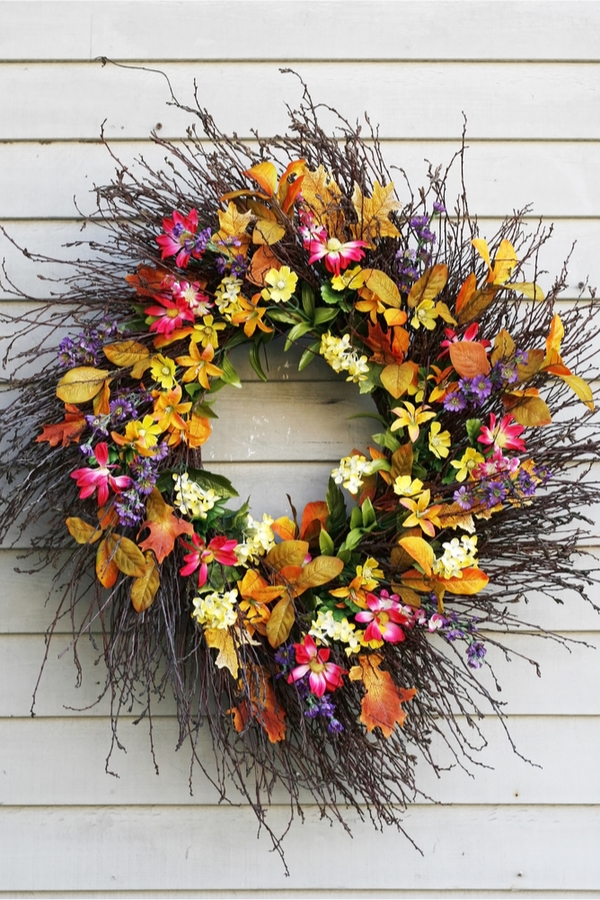 If you love fall twigs, leaves and flowers, this is a DIY wreath that will deck your mantel beautifully. Simply purchase a twig leaf form and attach your favorite combination of fall leaves and either silk or dried flowers.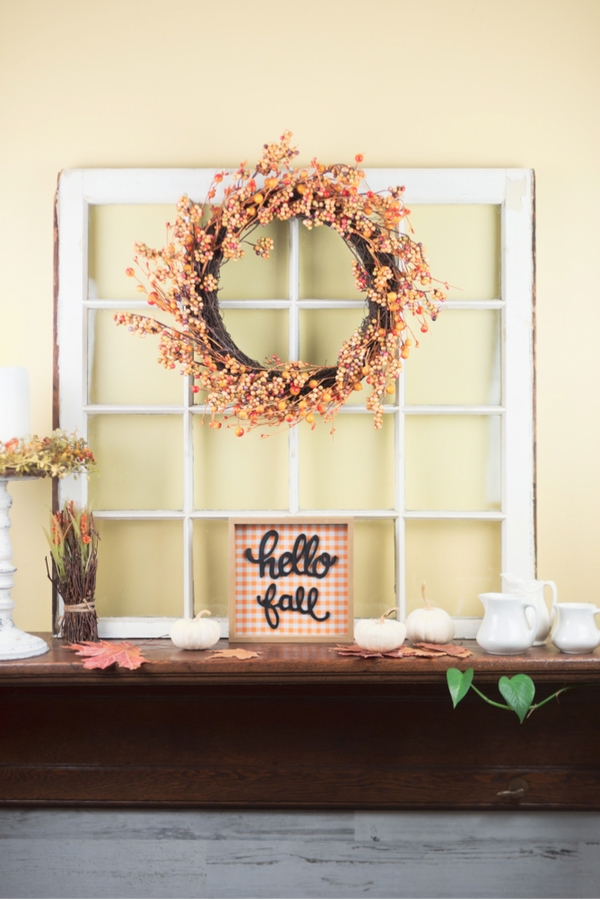 Store any of these rustic fall DIY wreaths in a wreath box or other container large enough to hold them. That way, you can reuse and admire your handiwork every fall! Here are 12 more rustic decor projects for fall to go along with your wreath project.