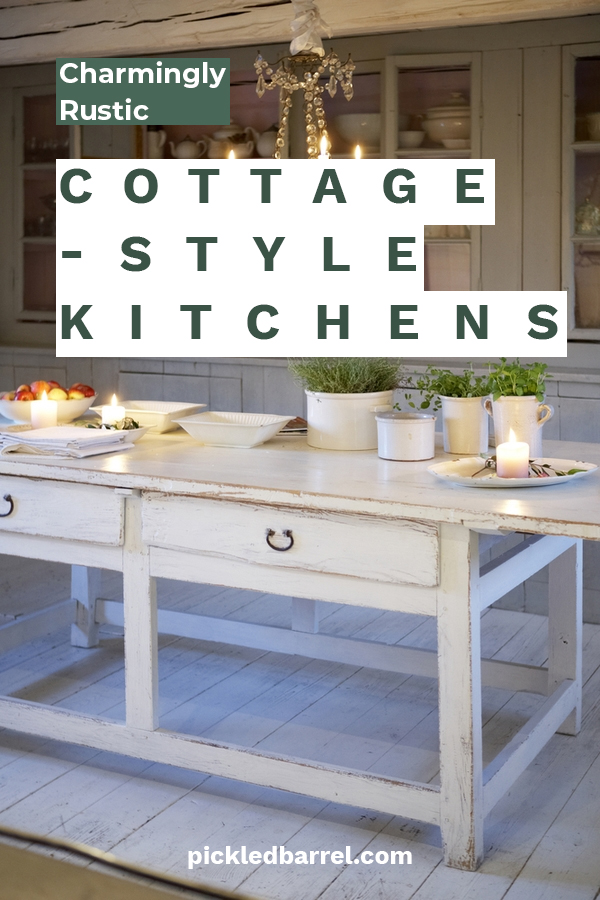 Today we're taking a closer look at one of my favorite home designs– rustic cottage-style kitchens. You really can't beat the charm of a cottage-style kitchen. It truly embodies the old "heart of the home" description of a kitchen! Follow me and I'll show you what I mean.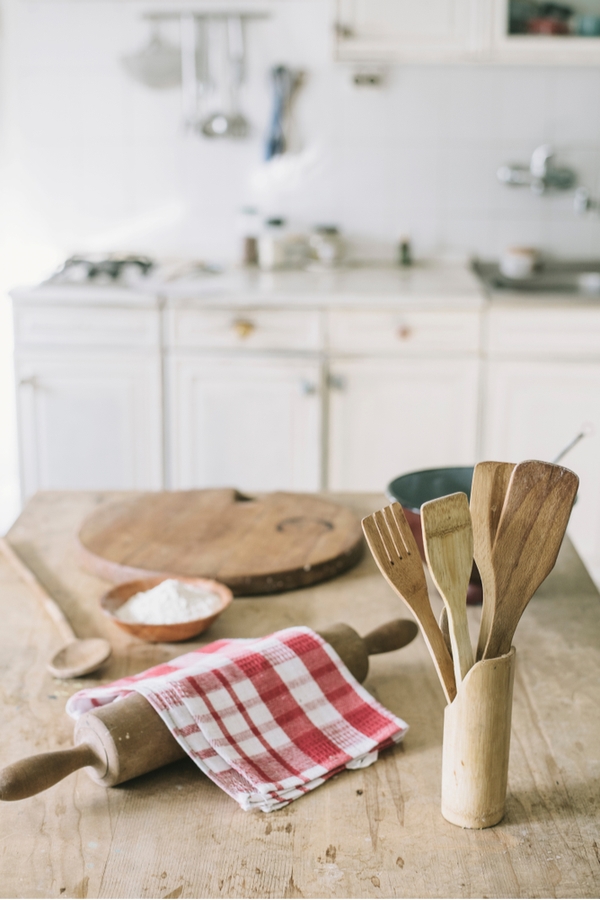 Charmingly Rustic Cottage-Style Kitchens
Basics Of A Rustic Cottage-Style Kitchen
A rustic cottage-style kitchen has some clear hallmarks. When you think cottage-style, think of rustic, well-worn wood surfaces, vintage dish collections, and a lot of white. A cottage-style kitchen also makes use of slip covers on dining chairs, shutters on the windows, and vases of fresh flowers.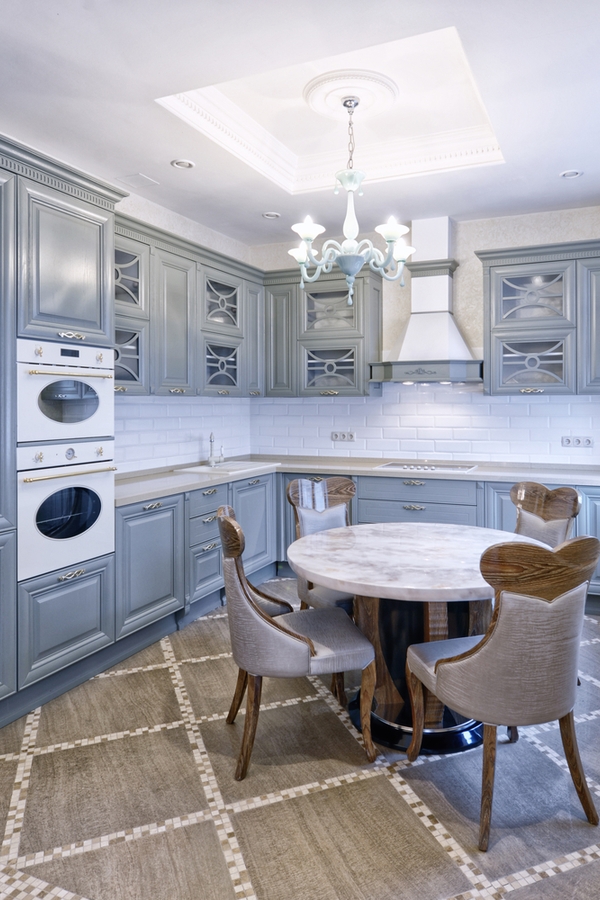 A modern kitchen can also include elements of cottage-style to warm and soften it up. Picture a kitchen with a comfortable spot to enjoy a meal or a conversation, with an intimate table and padded chairs.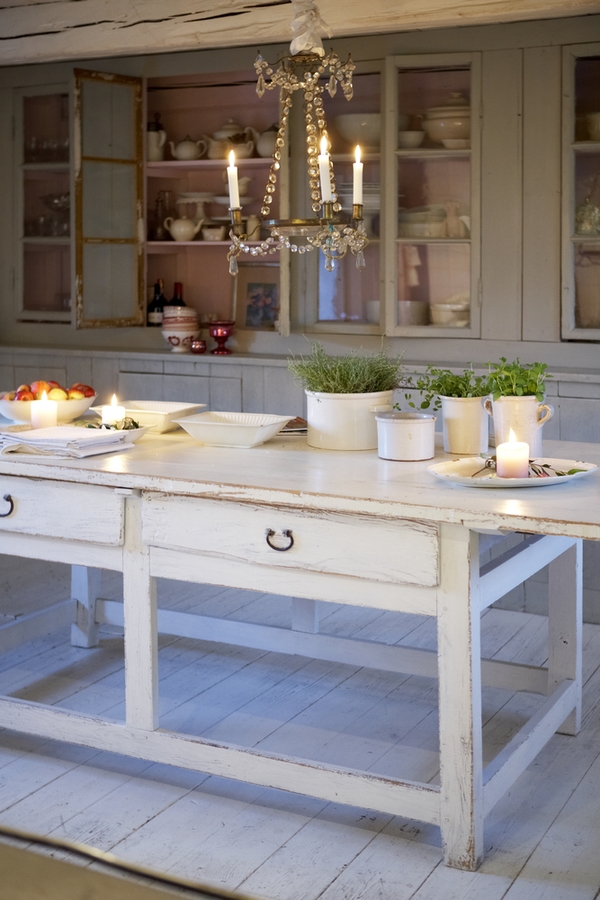 How To Incorporate Elements Of A Rustic Cottage-Style Kitchen
Try incorporating a big, worn table as a rustic cottage-style island. Look for one that is at least as high as your waist for the most ease and comfort while you work. The worn wood surfaces are stunning, and the table is the perfect spot for food prep, gathering and even kids' homework. Plants and herbs in crocks or galvanized metal pots are always a welcome addition to a cottage-style kitchen.
Check out these DIY kitchen island tutorials perfect for a cottage-style kitchen.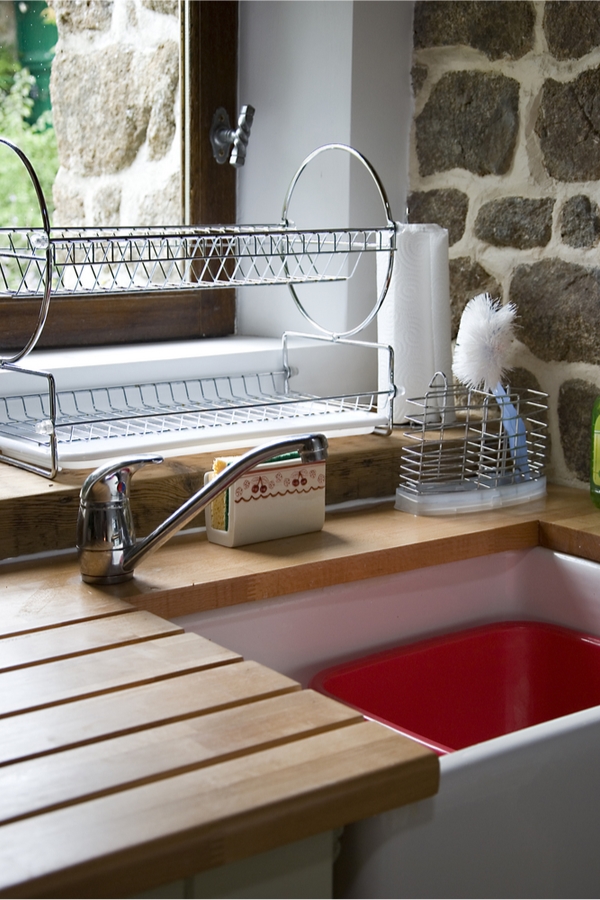 This cottage-style kitchen sink area shows how well a wood sideboard works in any kitchen. And I love the rustic character of the rock wall in this kitchen!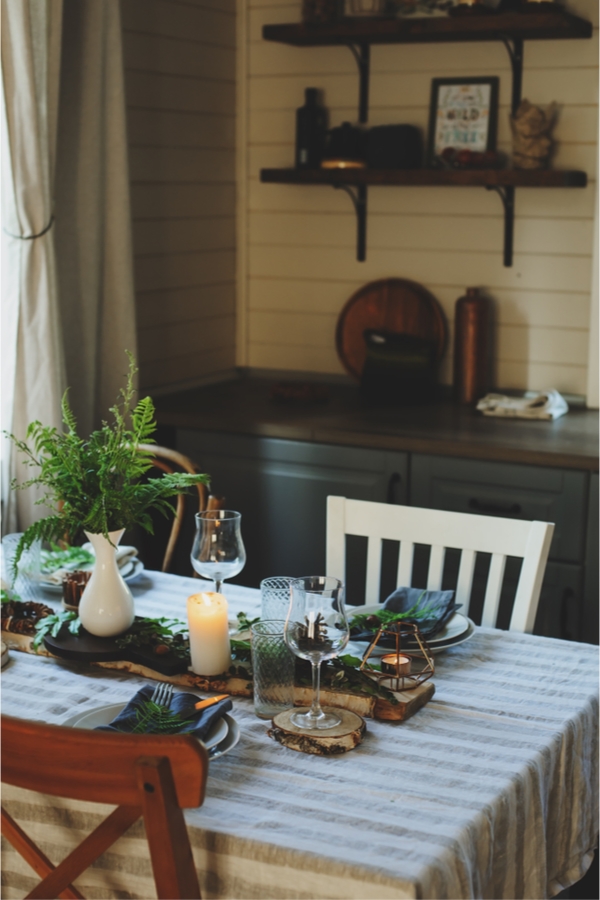 Open shelving is another must in a rustic cottage-style kitchen. It's the perfect place to show off that vintage dish collection. Open shelves also add interest to a bare wall and gives you lots of extra storage space.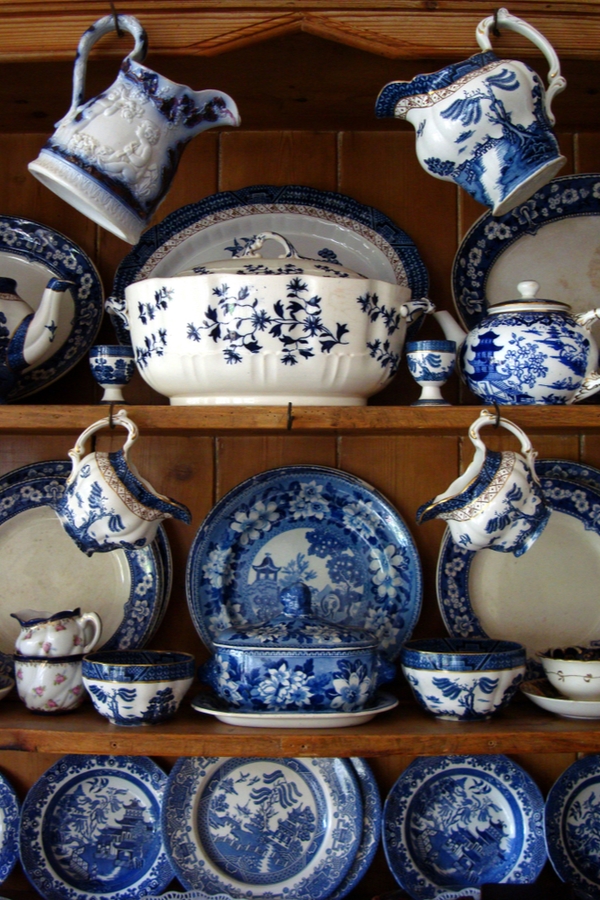 Personal dish collections of all kinds can take center stage in a cottage-style kitchen. Do you have a set of your grandmother's dishes? That's just the right kind of collection you need to finish off your cottage-style kitchen decor!