Summertime is the perfect time for mason jar crafts. They are easy, quick and fun to do! When you can make some fabulous pieces of functional art from a mason jar, why wouldn't you? Give any or all of these 8+ mason jar crafts for summer a try!
1. The first example of a mason jar craft for summer is these watercolor mason jar vases. Seriously, I couldn't love these any more!
2. Keep the kids busy making their own mason jar mini aquarium. These are so cool that they'll keep them busy for a long time afterwards just playing with them!
3. Mason jar lanterns are fun for summertime porch décor. They'd also be perfect for part of an outdoor summer wedding décor.
4. I love these beach-themed mason jar candles. If you can't go to the beach, bring a little of it to you!
5. Fill a quart-sized mason jar with anything you can find that is garden-related. Top it with a felt flower and gift it to your favorite gardener! The best part is that they can use the jar as a planter after you give it to them.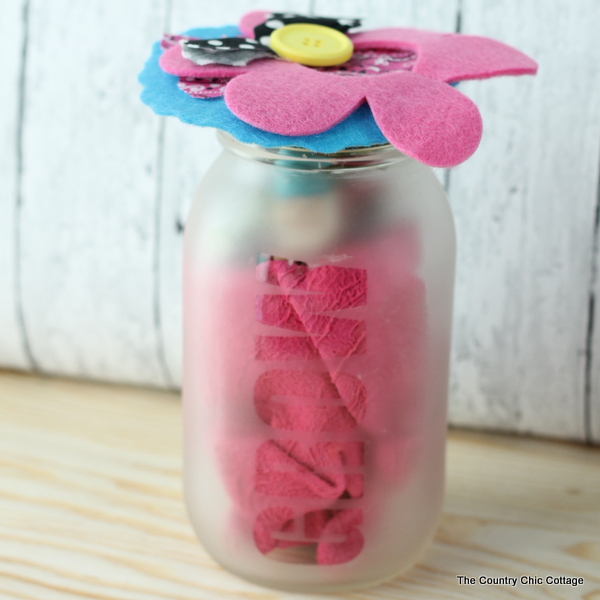 6. Use mason jars to help you repel the bugs this summer. Plus, they look so pretty they're the perfect thing to light up a party!
7. A kitchen garden of fragrant herbs is so pretty housed in a collection of mason jars. You can hang them from a piece of reclaimed wood, or not!
8. House a little succulent in a DIY mason jar terrarium. Anything with little succulents is just automatically adorable.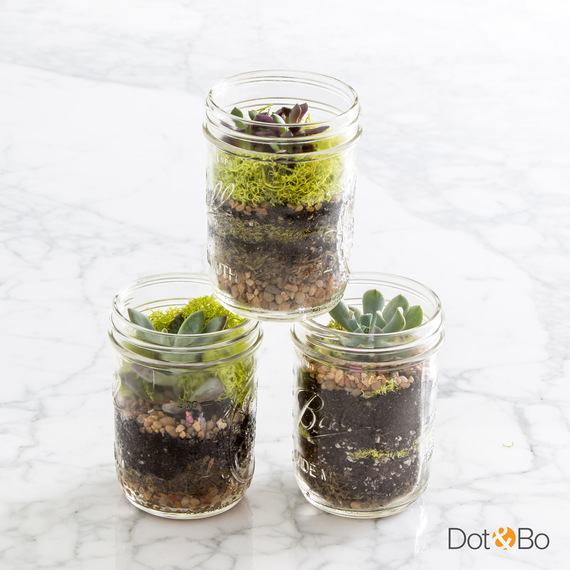 9. Glam up your extra mason jars and upcycle them into glittery vases. This is an easy project! Get the Mod Podge and glitter for this project at Michaels.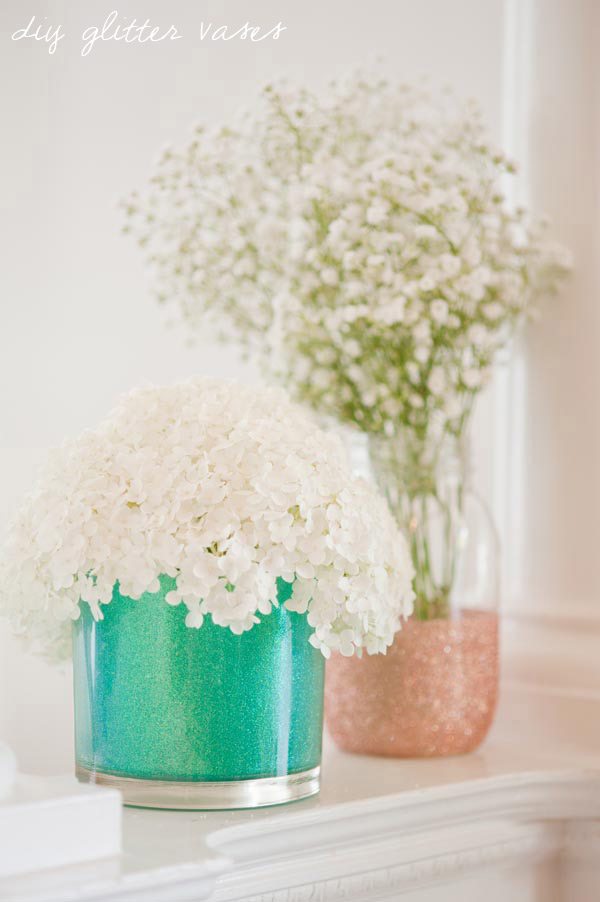 Get details on the DIY mason jar crafts featured in this post at the following links:
Old Time Pottery mason jar watercolor vases
A Little Clarification mini mason jar aquariums
Yesterday on Tuesday mason jar lantern
Yesterday on Tuesday beach-themed candles
Country Chic Cottage garden gift in a jar
A Little Claireification summer mason jar luminaries
Mason Jar Crafts hanging herb garden
Huffington Post DIY mason jar terrarium
The Sweetest Occasion glitter vases