Today's post is all about rustic kitchen decor. Specifically, what sort of items to incorporate in your rustic kitchen decor. But really, whether your kitchen is farmhouse, country or classic style, it can definitely benefit from some rustic decor items. Stick around so I can show you what I mean!
1. You might not picture rustic wood floors and reclaimed wood beams blending so beautifully with white walls and cabinetry, but here's proof that it does! Add the antiqued kitchen island and you've got three rustic decor items you should definitely incorporate.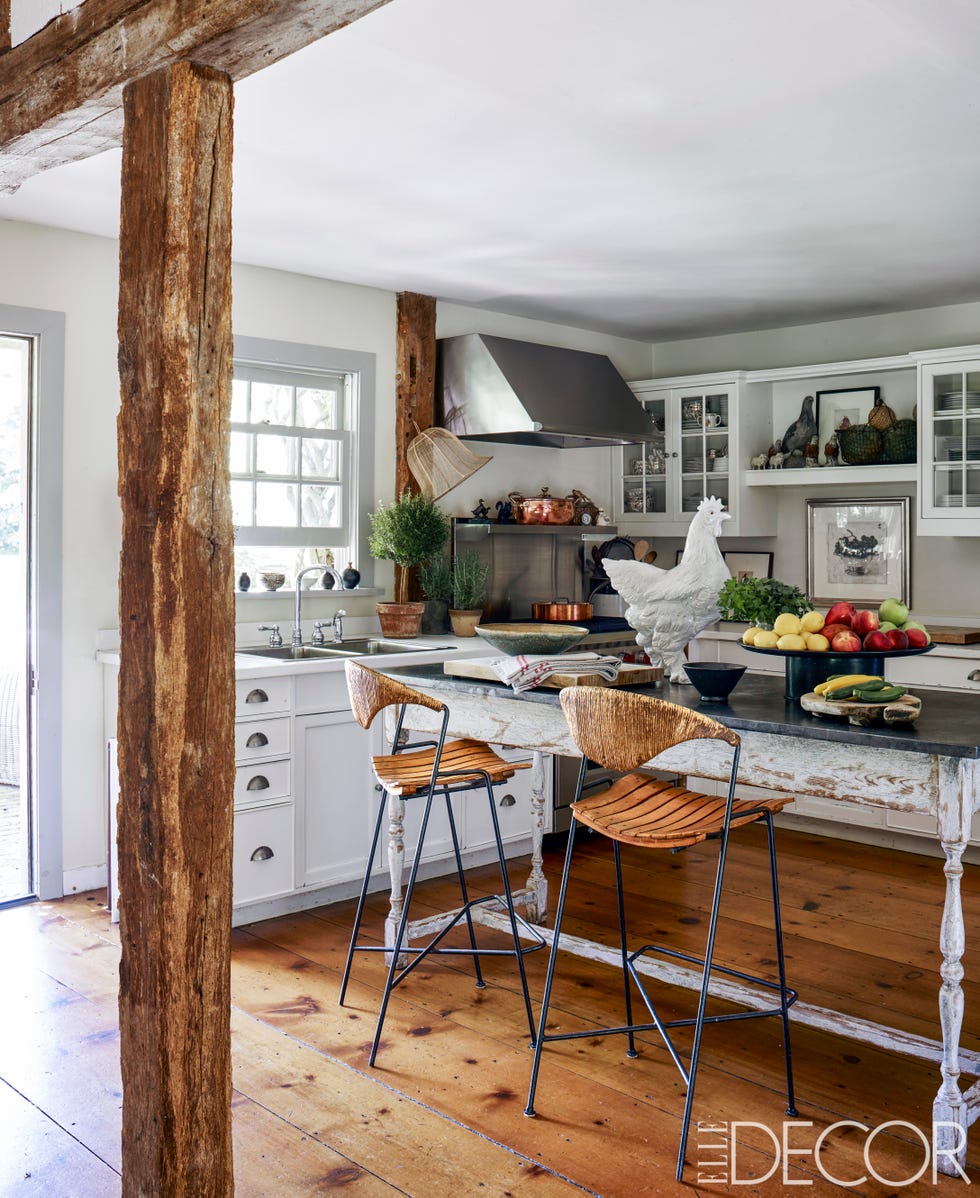 2. 18th century Portugese tiles lend rustic elegance to this kitchen space.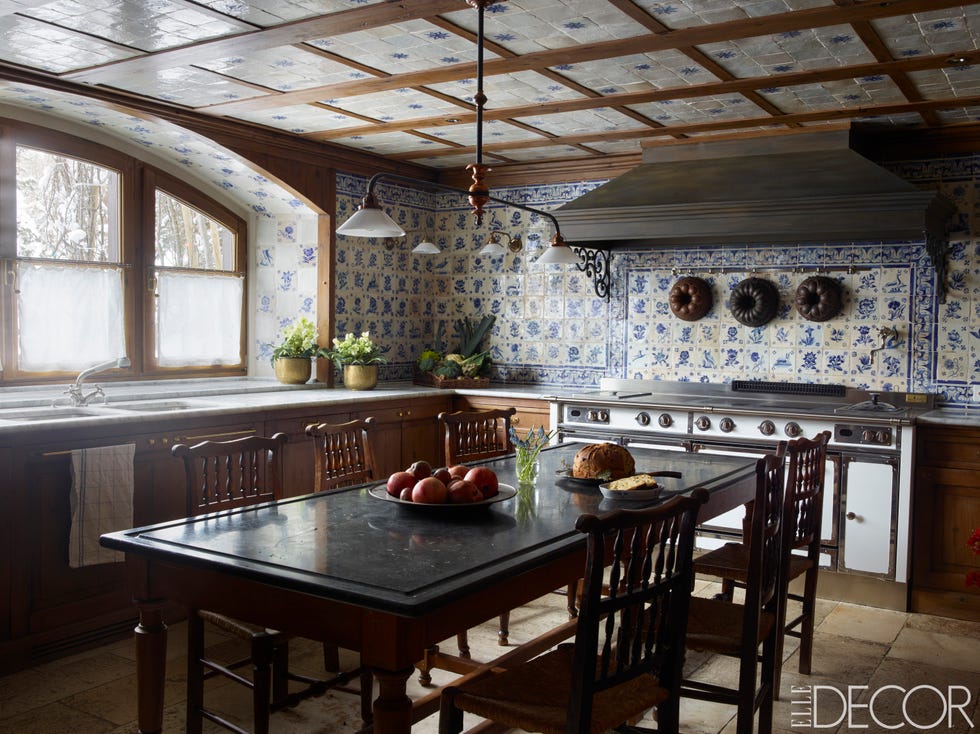 3. Rock walls and industrial style pendants are so inviting, and the open shelving with rustic pottery is a welcome element.  I love this rustic kitchen space.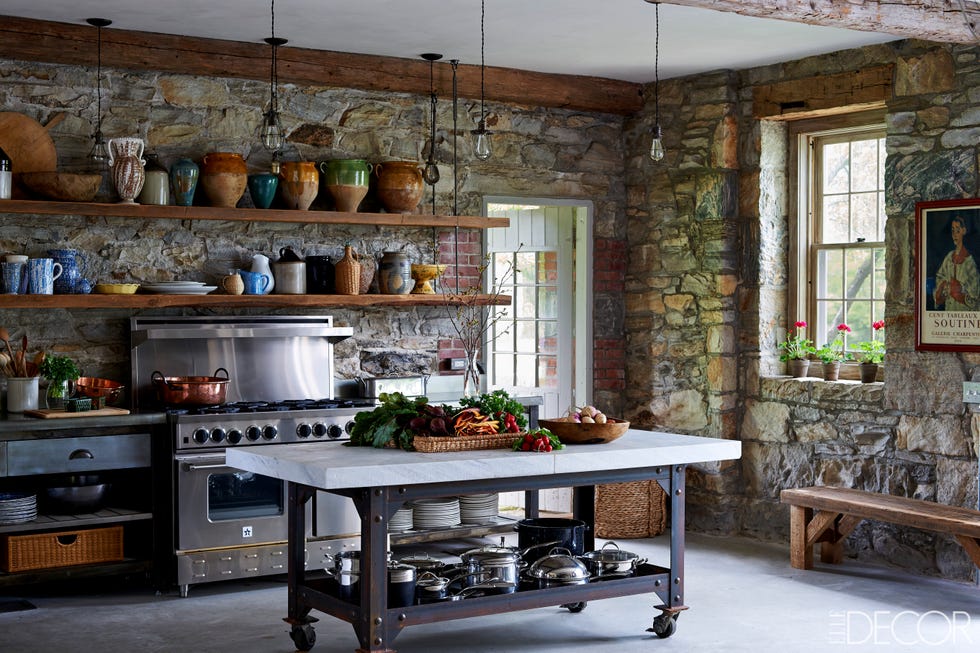 4. This is the kitchen of Ellen DeGeneres' Santa Monica, California home. If she can combine antique Windsor chairs, rustic wood beams and industrial lighting, anyone can!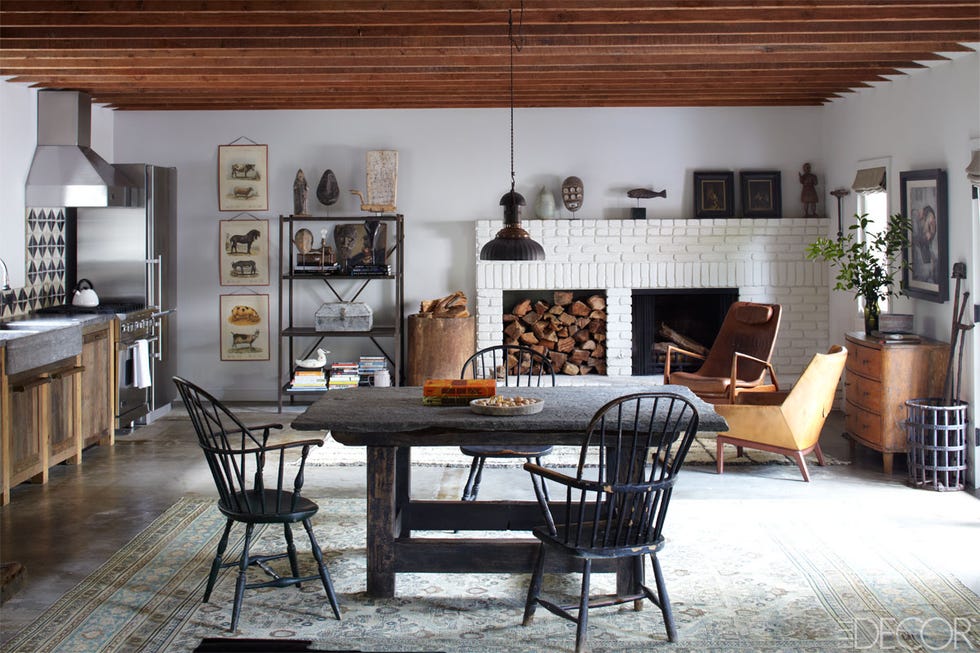 5. This kitchen island, believe it or not, is made out of an antique cast iron stove! Talk about rustic!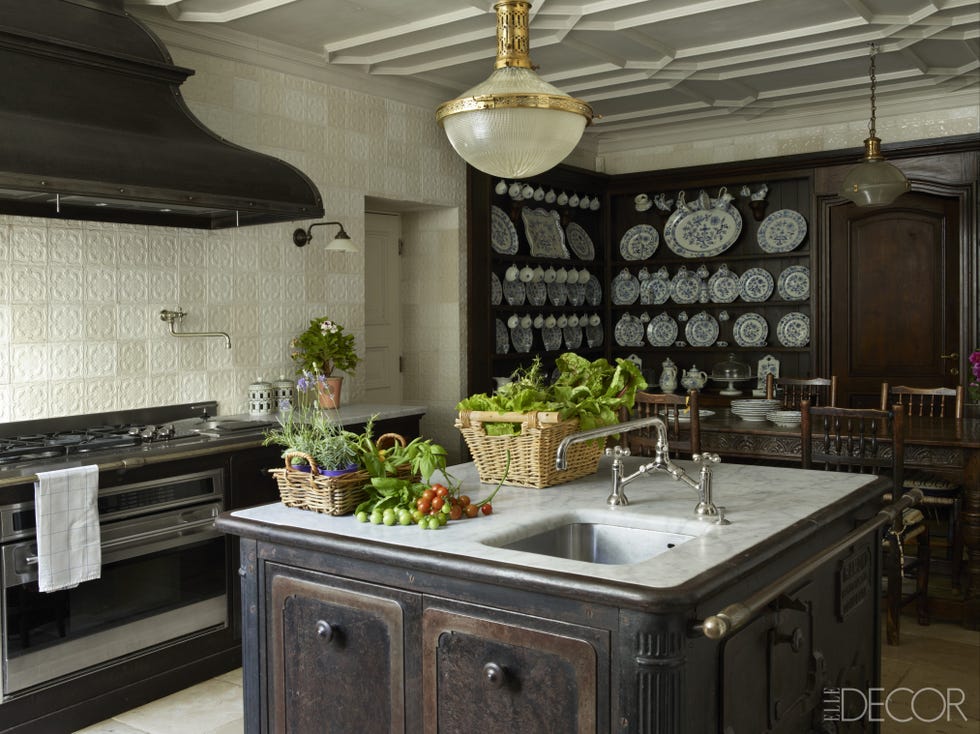 6. Brick walls provide a rustic feel to a kitchen that is different from stone. Add salvaged wood ceilings and you've got a warm, cozy space to enjoy family time.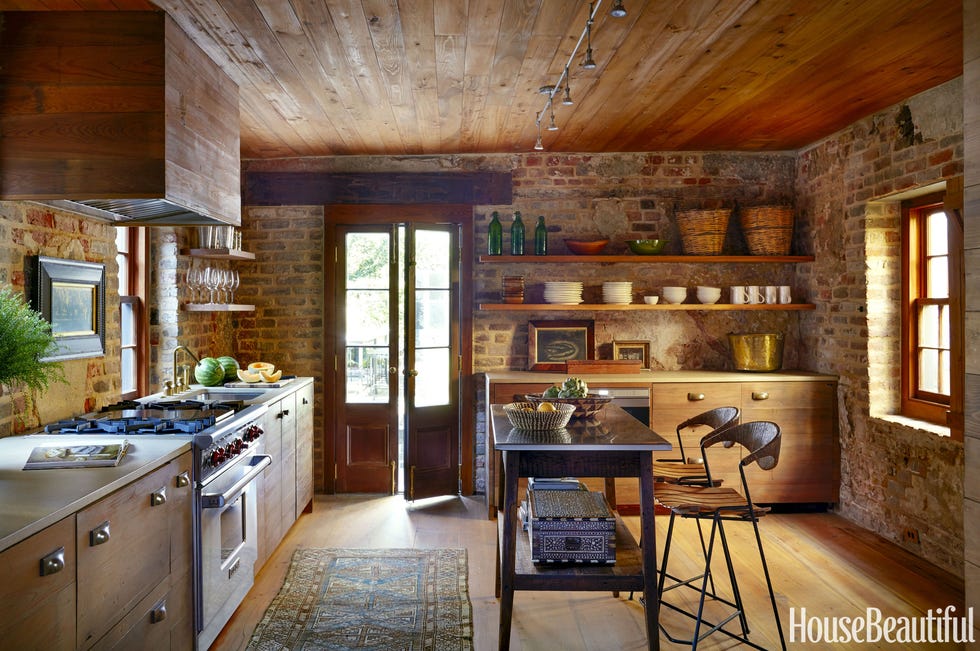 7. The rustic vibe in this kitchen comes from the oak floors and the butcher block counters. And there's something to be said for the rustic wood stools!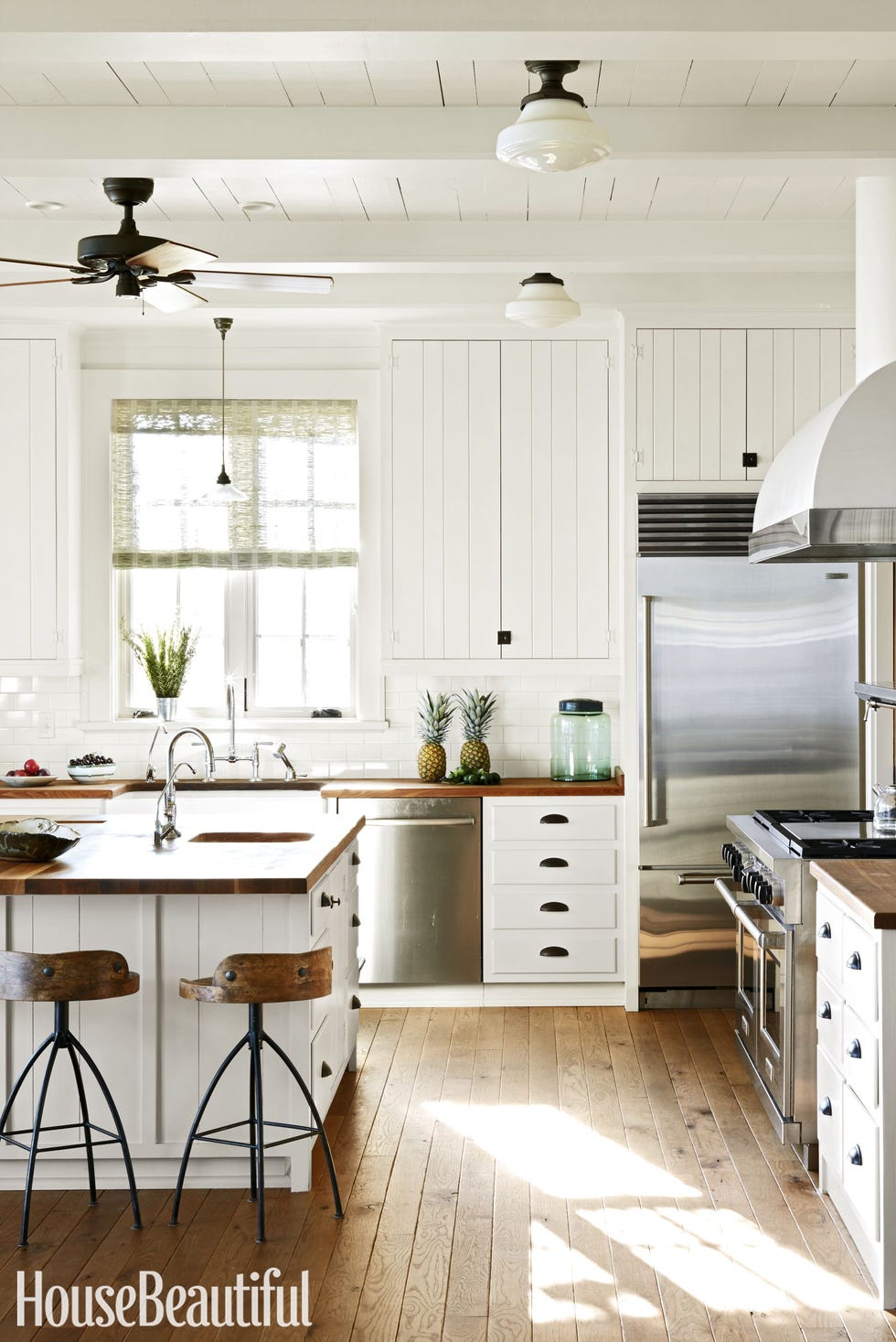 8. Something as simple as weathered metal pendant lights can bring a rustic feel to your kitchen. The sage green paint on the cabinets is also a nice touch.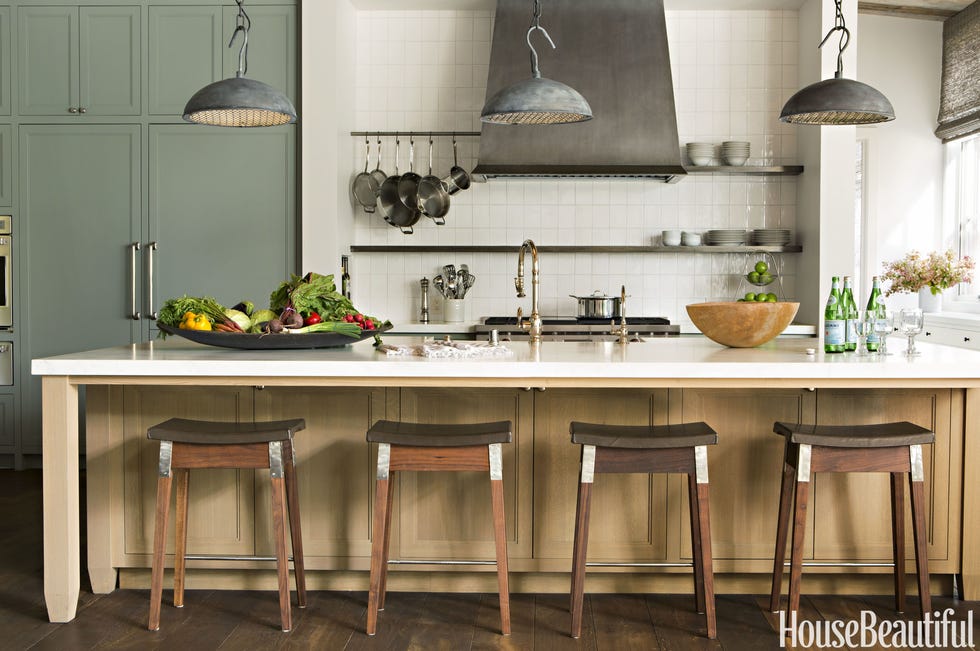 9. Log walls with cobalt blue cabinets are so amazing! I think this is my favorite rustic kitchen on the list.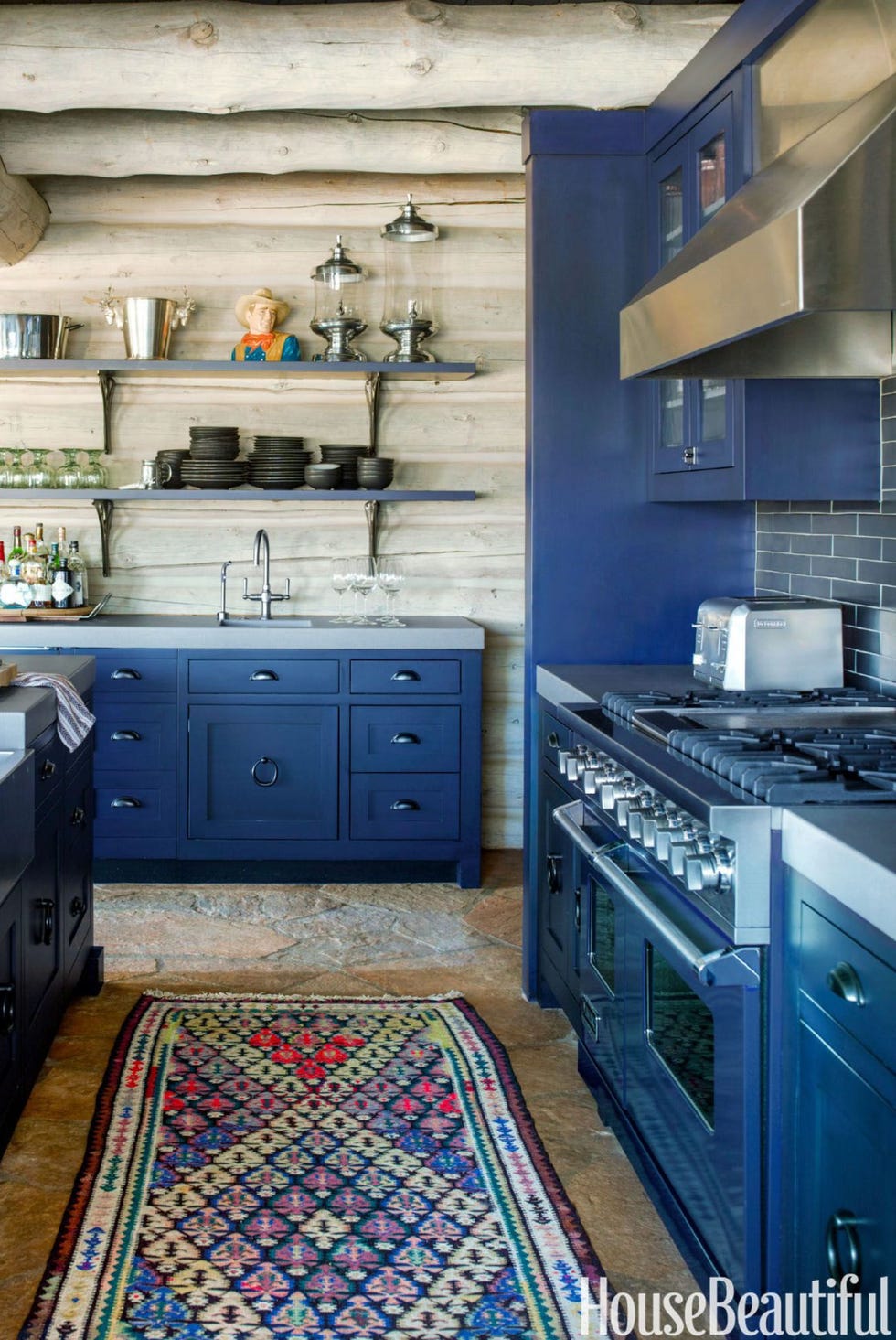 10. The kitchen island in this space is actually an antique bench. Any anytime you include wood beams in your kitchen ceiling, you're adding warmth to the space.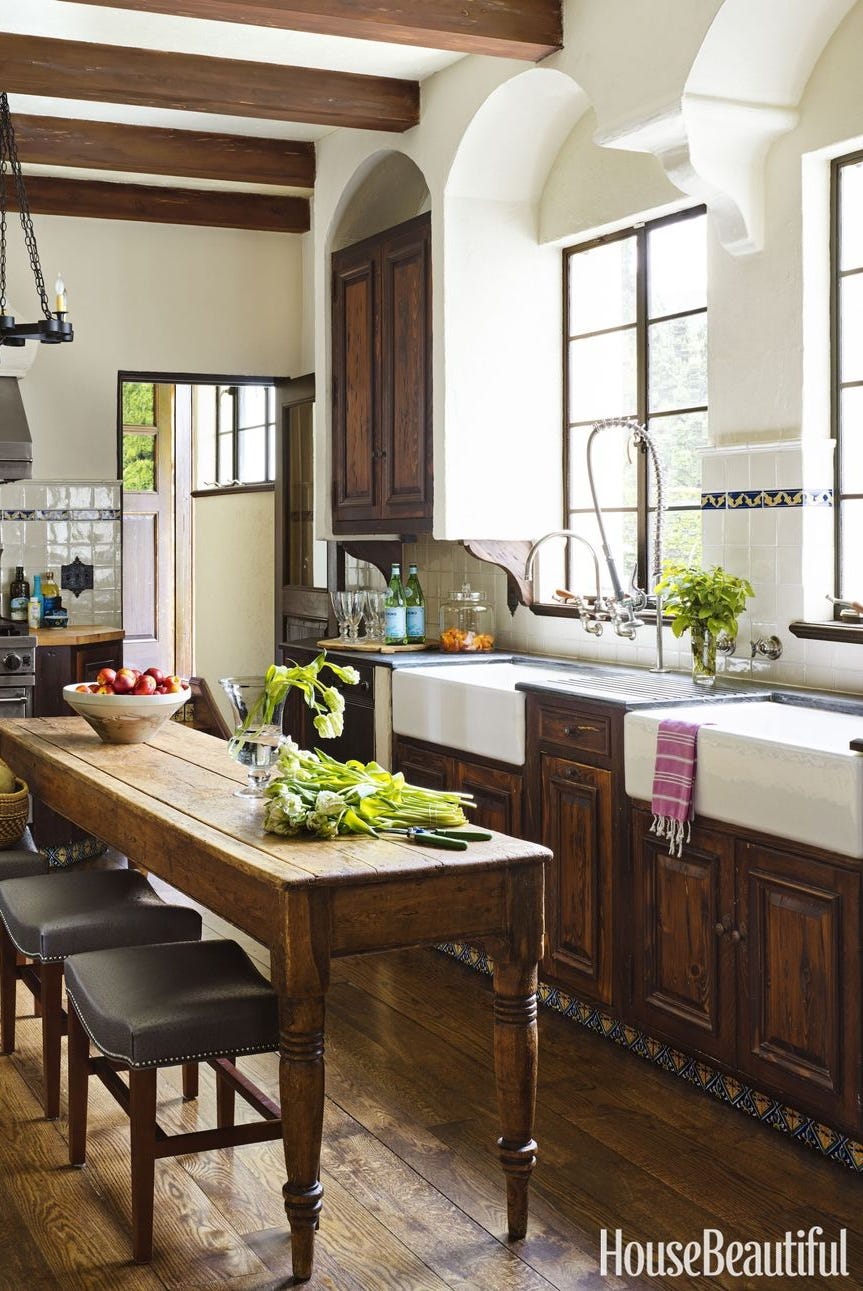 The rustic kitchens in this post were found at the following sites:
Elle Decor rustic kitchen inspirations
House Beautiful Best Rustic Kitchens