The idea of Christmas at a cabin conjures up thoughts of snow-covered pines, a roaring fire, flannel sheets, family, and food. That sense of an old-fashioned Christmas, just the way it should be. Even if you don't spend the holiday at a cabin, with these easy ideas you can give that feeling to someone else. And besides, nothing shares the meaning of Christmas more than a handmade gift.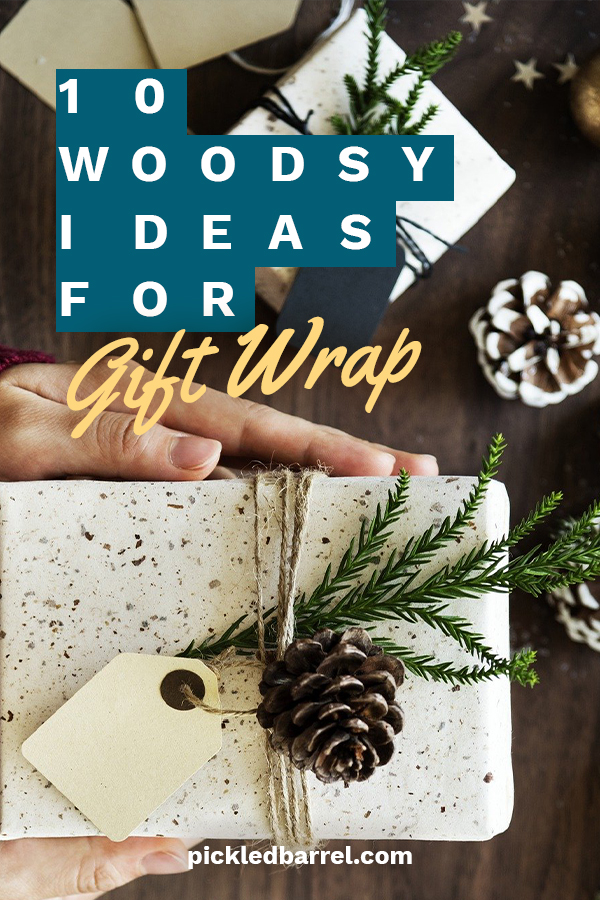 Just in case you need a few tips, this is a list of things that work well to create the look and feel.
-brown craft paper
– lunch sacks
– stamps
-twigs and berries
-pine cones
-jute: natural, red and green
-raffia
-plaid ribbon
-flannel fabric
-outdoor or vintage photos
-chalk
-cinnamon sticks
-snowflakes
-buttons
-newspaper
Be creative!  Just imagine sitting next to the fire sipping hot cocoa. The ideas will flow. Scroll through the article to see some of my favorite gift wrapping ideas for Christmas this year.