Got a supply of craft or popsicle sticks you don't know what to do with? Don't get rid of them before you see the inspiring ideas I have for you today. I have found 12 crafty things to do with popsicle sticks. These ideas include some incredible home décor and other creations that you won't believe. You're sure to find something amazing and fun for your next project!
Just in case you needed a few extra popsicle sticks, you can buy them in bulk from the Dollar Store, for you guessed it, a dollar!
1. Who would have thought you could turn those popsicle sticks into an amazing hexagonal wall shelf? The Make and Do Crew did, and I am glad. It has such a great vintage vibe!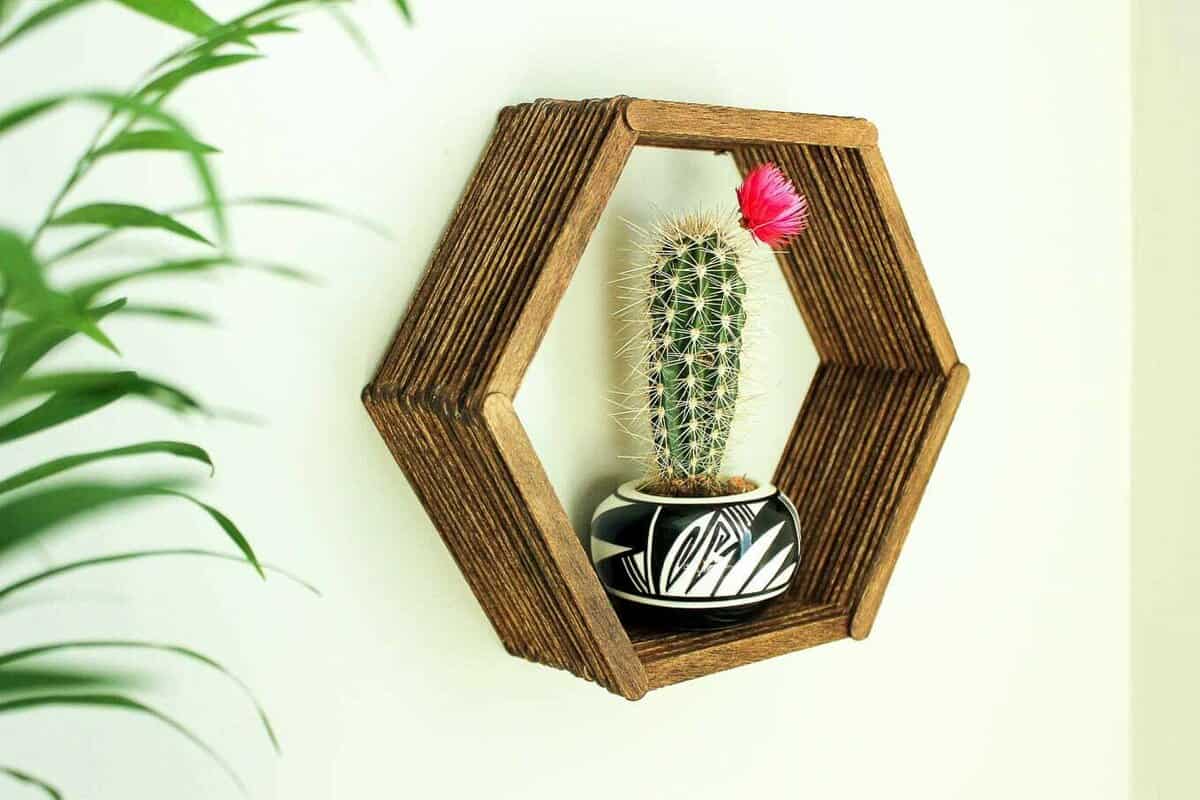 2. Speaking of vintage, create this awesome sunburst mirror with popsicle sticks and skewers.
3. This popsicle stick window treatment is a fun idea for a playroom wall or children's bedroom window!
4. Artsy Fartsy Mama came up with idea to use popsicle sticks, waxed paper and crayons to create a lovely paper lantern.
5. Learn how to make a popsicle stick hanger for your plants over at Omaha. Fabulous!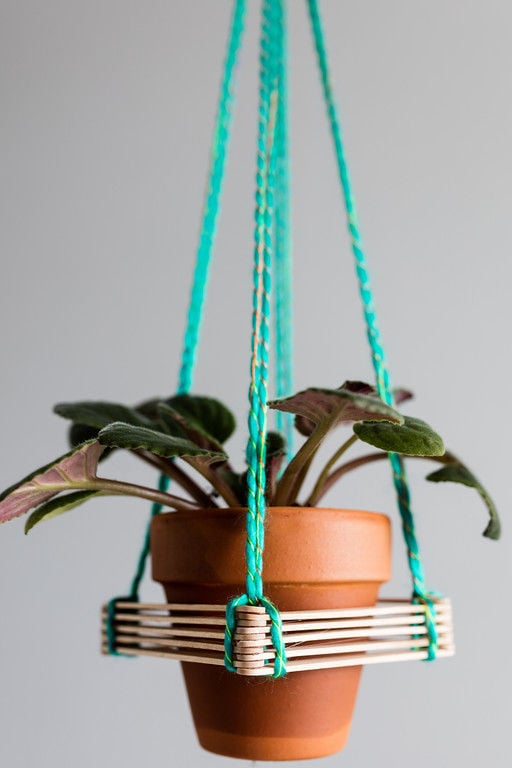 6. I don't think anyone would ever guess these earrings used to be part of a popsicle stick! Learn how to make your own at The Bold Abode.
7. I love this simple bird feeder from Tonya Staab. So easy even the kids could make one!
8. Coasters are another fun thing you can make with popsicle sticks. These look just like mini wood pallets!
9. Now this is a cool trivet you can make with popsicle sticks. Just add some wooden beads, and elastic cord holds it all together.
10. I remember making quite of few of these through elementary school, but Honestly WTF's are even more awesome than I remember.
11. This idea is similar to the coaster, but instead Dip Feed added clock parts and hung it on the wall.
12. Do you love working out, but get bored easily? Use those popsicle sticks for motivation. Paint them in fun colors. Write a different workout routine on each one and stick them in a jar or basket. Pull one out each day and you won't be bored again!