Modern Farmhouse Dining Room with Farmhouse Double Pedestal Trestle Table
Another double pedestal trestle table sits atop a beautiful blue rug. Since almost everything else in the room is neutral in color, the rug really grounds the space. This is definitely a favorite!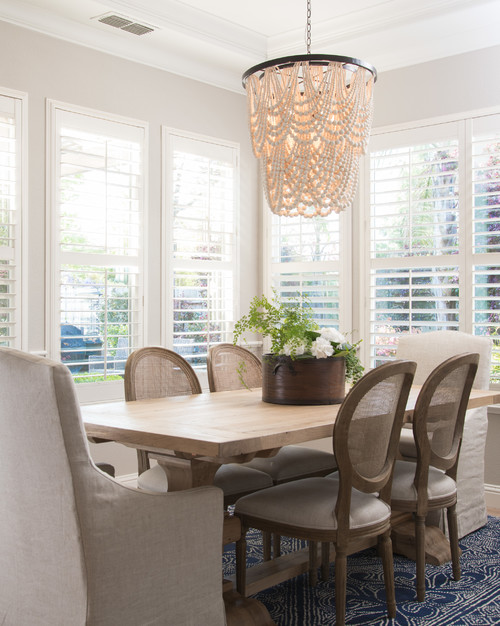 Thank you for joining me on this tour of modern farmhouse dining rooms with farmhouse tables!