Well, if tree branches don't qualify as rustic, then I don't know what does. And it turns out that there are some amazing DIY tree branch decor ideas for your home that you can easily make! Did you know that if you don't have a good supply of tree branches in your yard, you can buy them? Take a look at the branches you can buy from Amazon. Let's take a closer look at just 10 of the ways I've found to decorate with tree branches. You're gonna love it!
1.Why not use a tree branch as the structure for a floor lamp? It certainly brings the outdoors in, and that's the point!
2. Do you love cats as much as you love rustic decor? Because this cat tree looks so much better than the standard boxy looking "tree" covered in carpeting!
3. Old wood ladders are big design elements these days. But this one made from tree branches just made it 100x better in my opinion!
4. This tree branch towel rack is just awesome, and not hard to put together! Do you have a bathroom where you could incorporate this look?
5. Leave it to the Scandinavians to come up with a tree branch chandelier. I love the gorgeous simplicity of it!
6. A tree branch is the perfect medium for a minimalist sculpture. Just secure it in a base of concrete. It would also look pretty draped with a few white lights.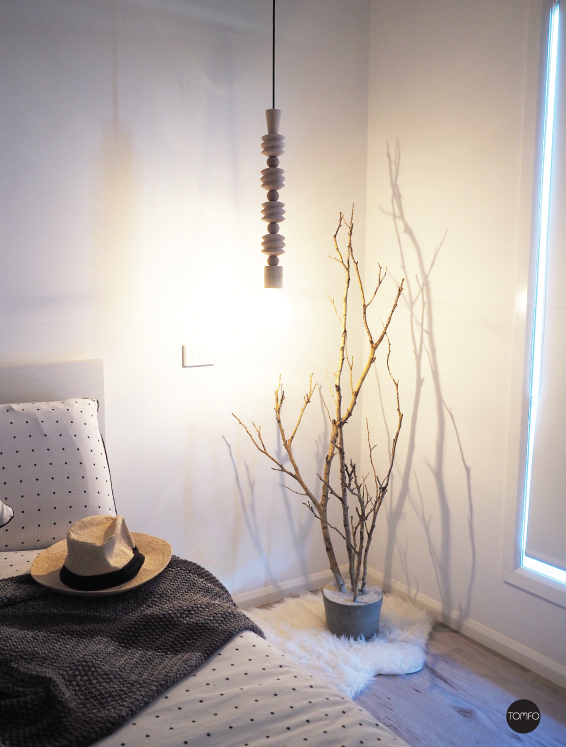 7. A hall tree takes on a whole new life when you use an actual tree branch. This one is painted, but a natural look would be just as amazing.
8. If the idea of a genuine hall tree doesn't thrill you, hang a branch horizontally on the wall for the perfect coat rack.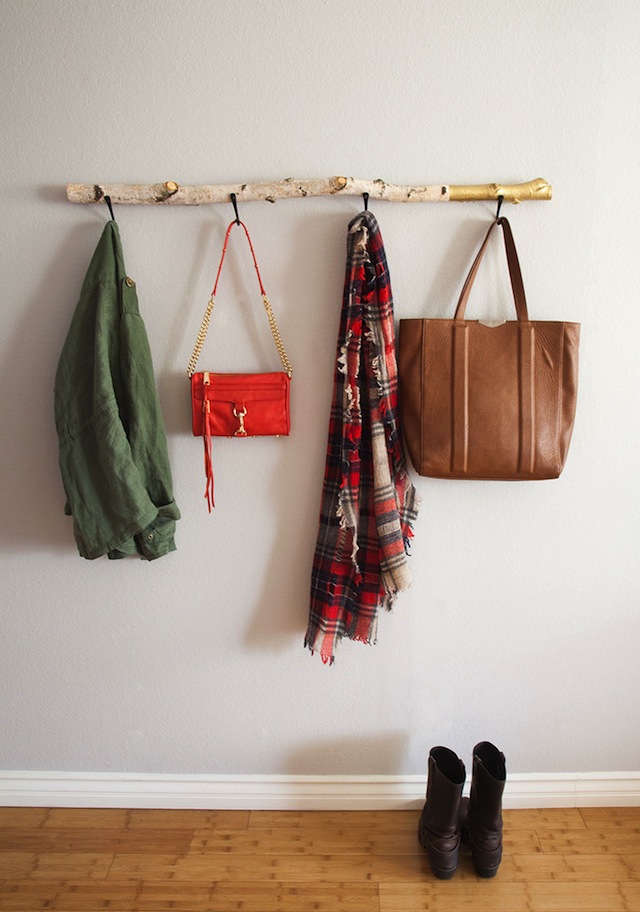 9. Wall hangings don't have to use the art of macrame. This one is almost completely made from tree branches painted in an ombre pattern. It's beautiful and unique!
10. We started with a floor lamp, so let's end with a table lamp. With a little drilling you can convert a tree branch into a base for a table lamp. Find the perfect lamp shade at Cost Plus World Market, and you're done!
Check out these links to find tutorials for the projects highlighted in this post:
Apartment Therapy tree branch floor lamp
By Brittany Goldwyn cat tree
Design Sponge tree branch ladder
Free People towel rack
Decor 8 tree branch chandelier
Tomfo DIY tree sculpture
A Designer Life hall tree
The Effortless Chic coat rack
eHow ombre wall hanging
The Merry Thought tree branch table lamp