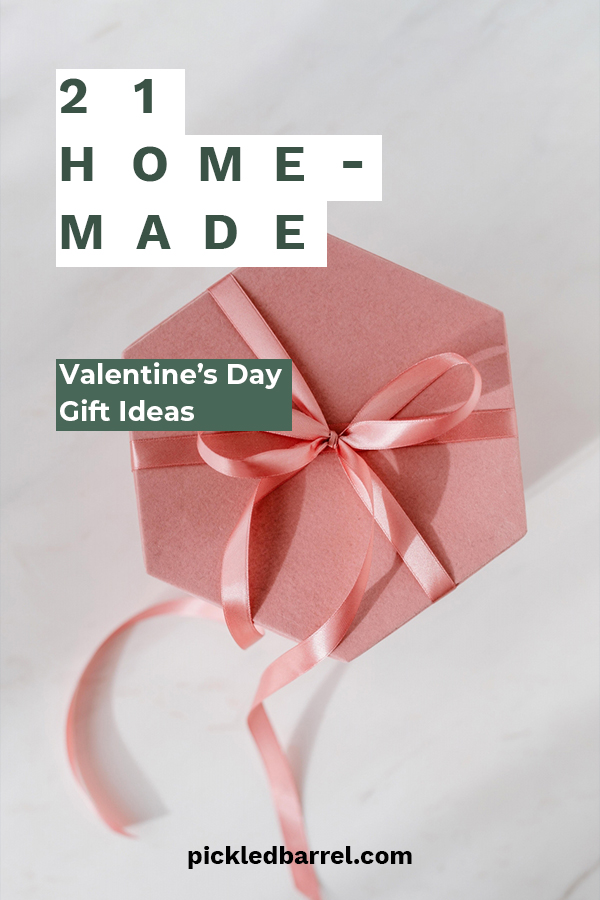 1. Here's an adorable idea your Valentine will love! A "Kiss Me" countdown chain that is both cute and tasty!
2. Here's a sweet idea: a magnetic countdown tin. Inside each tin is a message for your love one, or for the kids, that tells them something you love about them. There's a free tutorial and printables at Makoodle.
3. The kids will love to make this heart mobile for mom or grandma, or both!
4. Handmade jewelry is always a thoughtful gift to give. Learn how to make this beaded heart jewelry over at Tater Tots & Jello.
5. Matching confetti heart mugs for you and your Valentine? Why not, with this easy tutorial from Today's Creative Life?
6. Tell that special someone all the reasons you love them with a personalized book made just for them.
7. With another personalized Valentine gift you'll be the favorite all year long. This one is made from brown paper bags, and there are pockets between the pages to stick little mementos for your loved one to pull out and admire, such as ticket stubs to that concert you attended together.
8. Make this heart bookmark for your favorite book lover. They'll think of you every time they use it.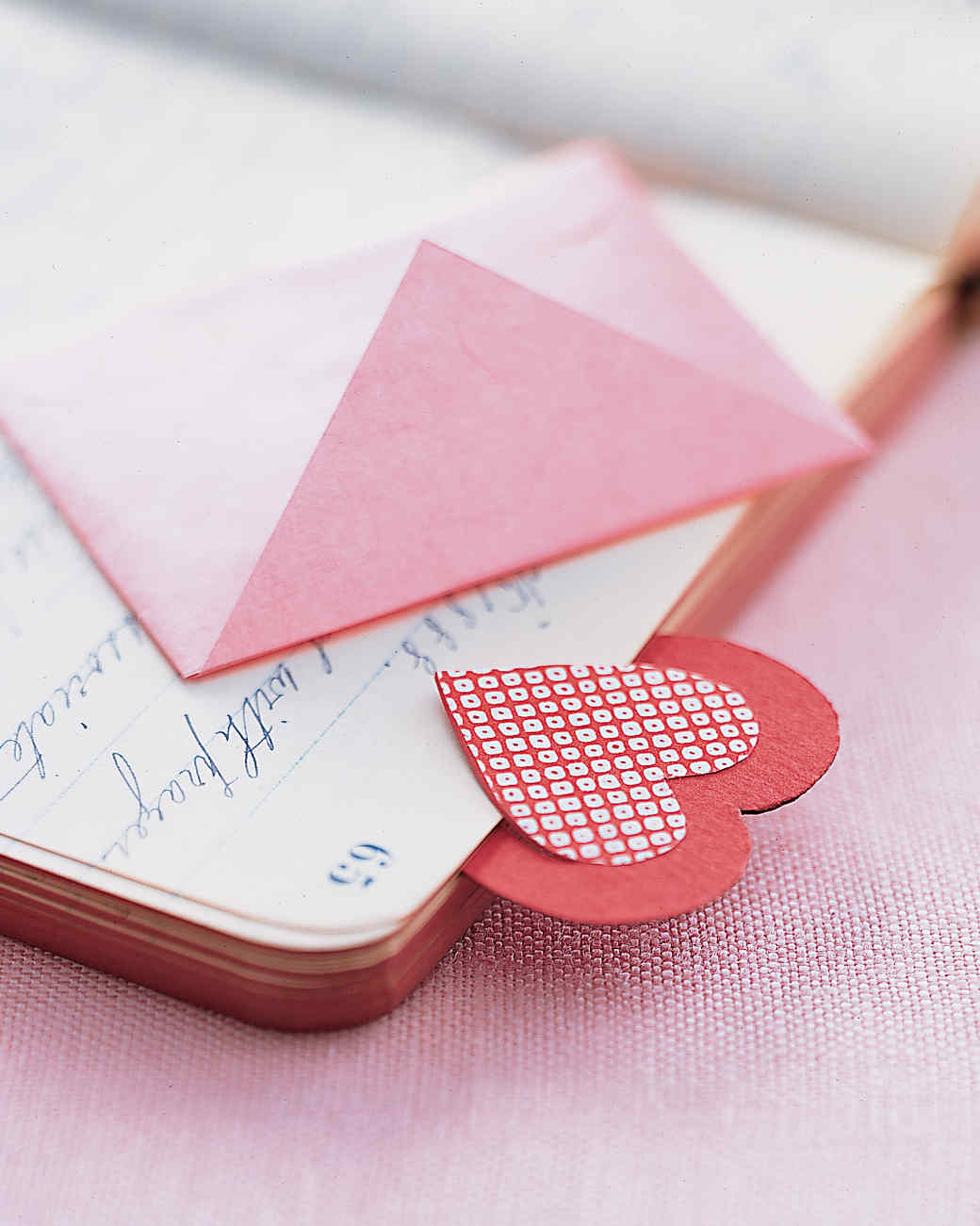 9. Love Letter Blocks are a cute and sentimental gift. Learn how to make your own at Stories by Me.
10. Turn a love note into a pillow they'll treasure all year long. Tutorial here.
11. Little Love Birds are a cute and unique gift for kids and adults a like.
12. Make Mom a hexagon box that opens up to reveal pictures, notes and any other little memento you want to include. Mom, or anyone else you give it to, will feel special every time she opens it!
13. Who wouldn't love this cute paper heart wreath for Valentines Day? Adorable!
14. Treat your coworkers or your favorite teacher. Make these adorable treat bags and fill them with their favorite sweets or snacks.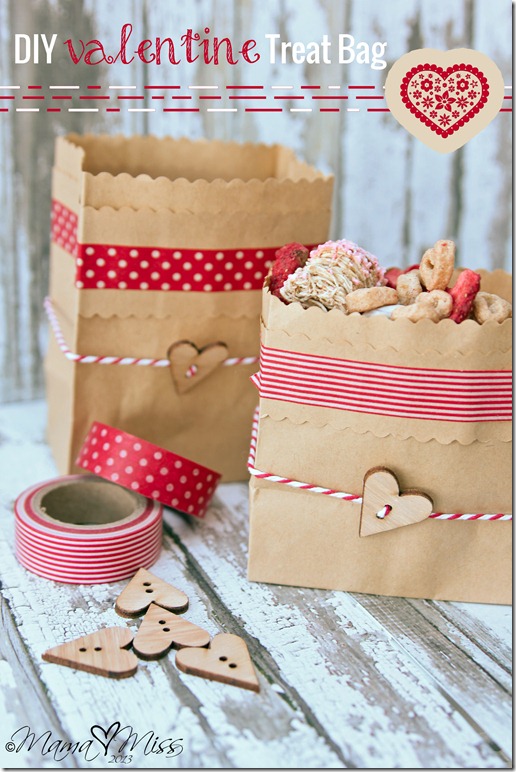 15. Kids will love making Borax Crystal Hearts for their teachers and friends. It's easy and inexpensive, too!

16. Another handmade jewelry idea comes from Tater Tots & Jello. You can bead this pretty drop necklace for someone special.
17. This LOVE towel, inspired by the LOVE sculpture in the City of Love, is easy to make and could be for a variety of uses: a kitchen, bowling or golf towel.
18. 10 Things I Love About You jar is meant for anyone who needs a sweet reminder every now and then.
19. Create your own "Remember When" poster for your husband or boyfriend. He'll appreciate the reminder of all the memories you've made.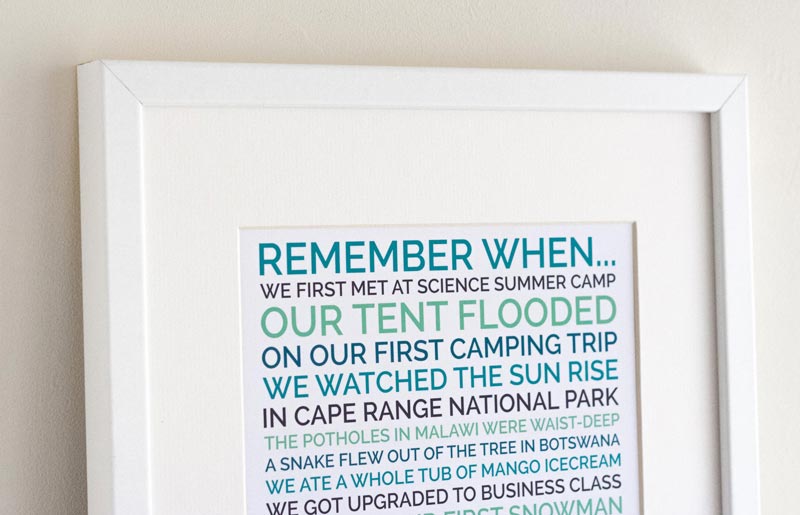 20. Print these free love coupons for your significant other. You can't get much more thoughtful than these romantic ideas.
21. Finally, a year of dates just might be your Valentine's favorite gift! These are pre-planned and paid for, all your Valentine has to do is open up the month's envelope and find out what you're going to do for that month's date. Genius!