Put your old pieces of wood to work and create this incredibly beautiful jewelry holder from Visibly Moved. You could even use a piece of dried drift wood if you're going for a more coastal feel! Use antique (or just unused) dresser knobs as the hooks for your jewelry pieces.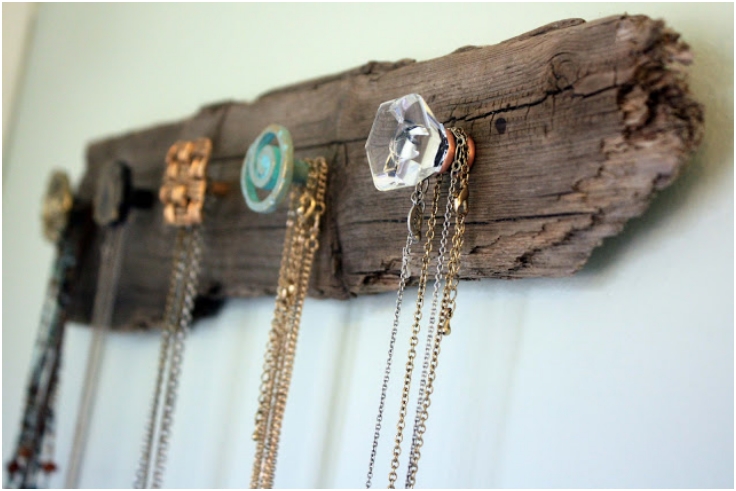 If you're tired of digging through tangled necklaces and bracelets, this DIY jewelry holder could be just what you need to get organized. This DIY is beautiful, and it costs virtually no money, and even less time! Get the full tutorial from The Modern DIY Life. Share your completed project with me if you decide to try out this DIY!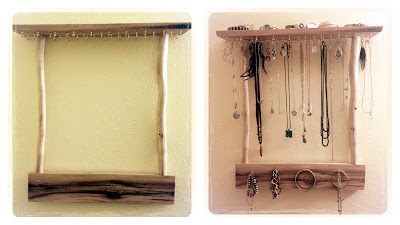 Isn't this outdoor inspired jewelry holder from Gadora Wilder absolutely beautiful? It's amazing what you can create just from the twigs found in your yard. The best part of this project is that it's completely free to create!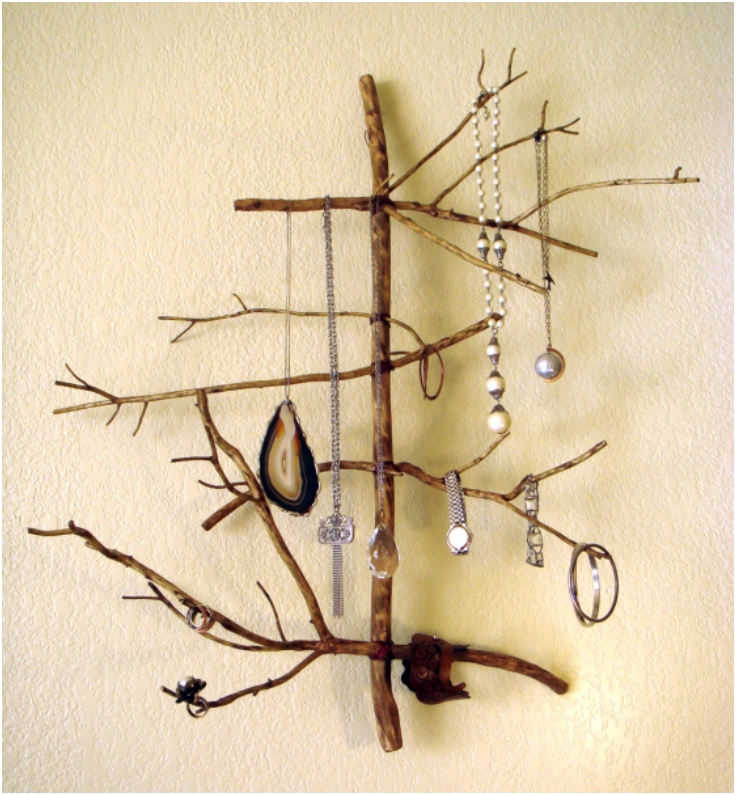 Another take on a nature-inspired jewelry rack is this twig and leather DIY from The Merry Thought. Use an old leather belt and a sturdy twig from your yard to create the framework for the piece. Finally, use 'S' hooks to hang your jewelry from the branch. Get the full tutorial above!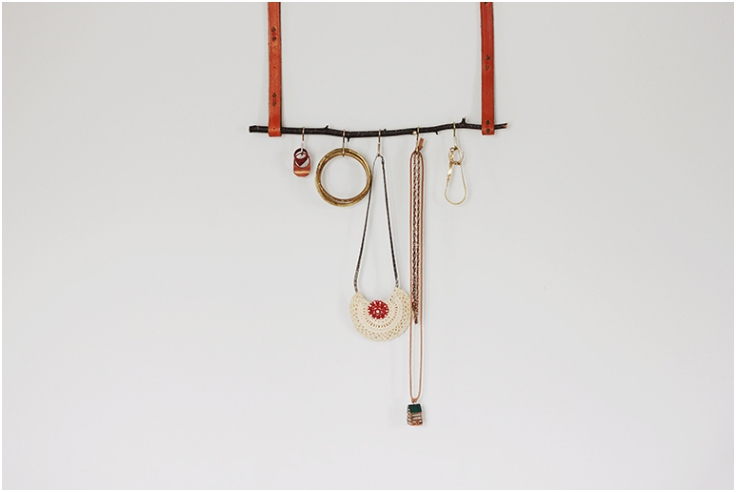 This organizational tool was created by Creating Really Awesome Fun Things from a set of wood flooring samples. Don't the different shades of wood look great together? You can check with Home Depot or Lowes for extra wood flooring samples, or you can just use any extra pieces that you have laying around. You could also paint them to match your decor!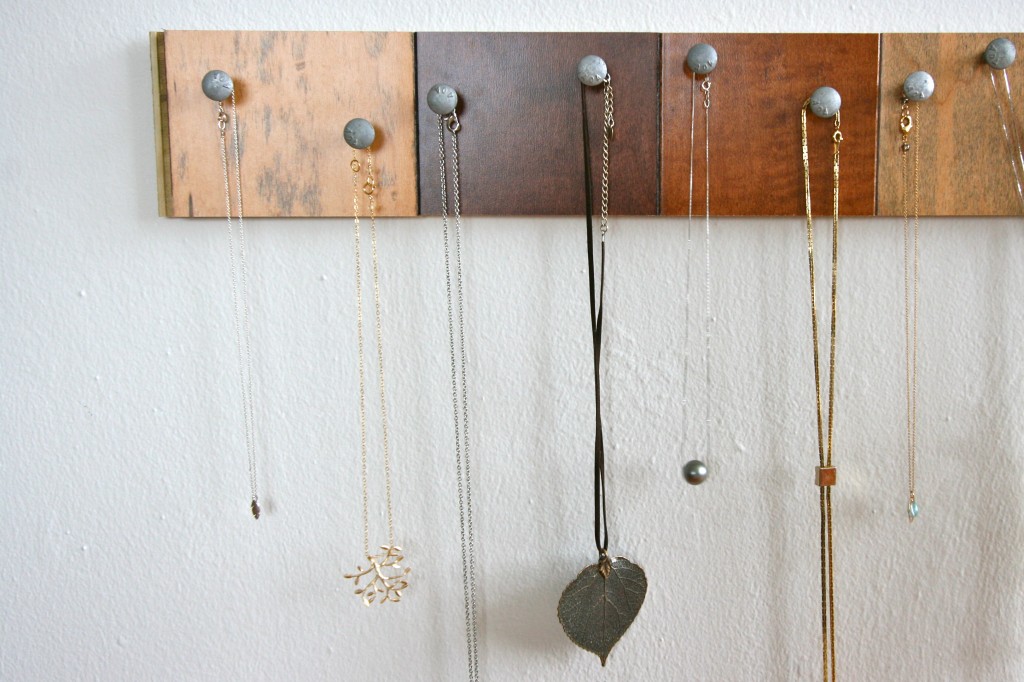 This is definitely the easiest jewelry organizer to make. and the only thing only cost about $11.75! Use 2×2 blocks of wood and brass dowels to create this minimalist inspired organization piece. Get the full tutorial from Style By Emily Henderson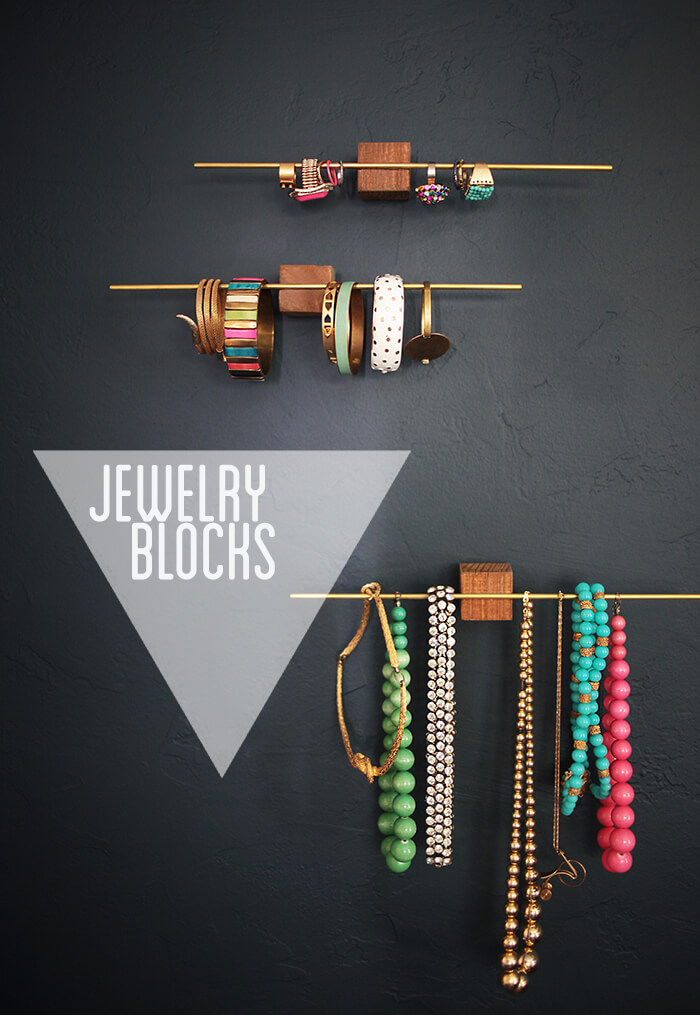 Turn an old shadowbox into your new jewelry organizer! Use this tutorial from Dansle Lake House. If you aren't familiar with shadowboxes, or you don't have one laying around, you can make this project completely from scratch using pieces of scrap wood.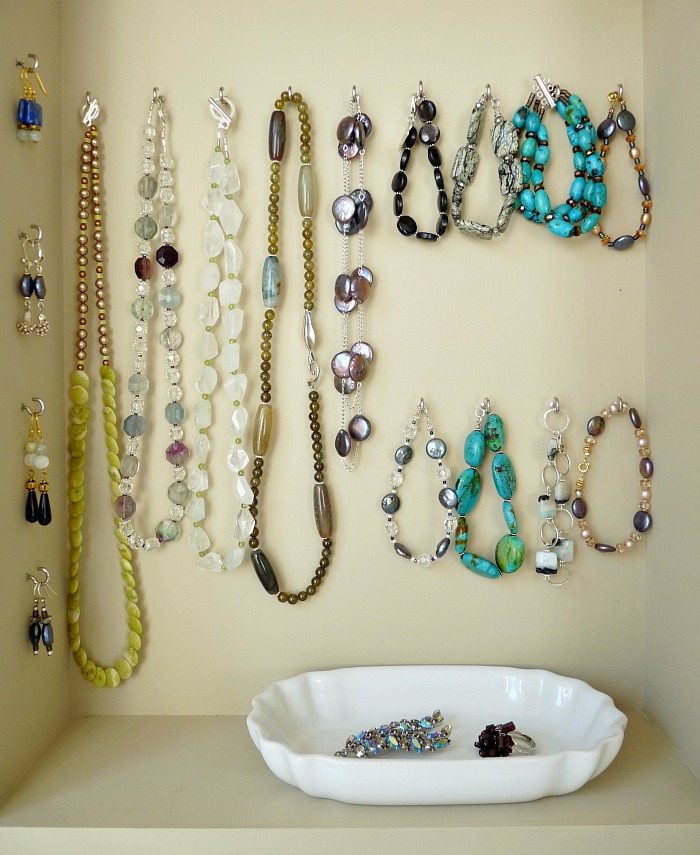 Turn your jewelry into art with this DIY tutorial from Sawdust Girl. All you need is scrap wood, pieces of twigs, and tons of jewelry! That last one shouldn't be too difficult, though!